Cliente

Molinos Río de la Plata

Servicio

Branding & Identity. Packaging design.

Año

2022
Background

In 2012, in Argentina, there were very few people who thought that rice could be a healthy snack. Molinos, accompanying the global trend towards healthy food, called Grupo Berro to develop the identity and the entire line of products fro Gallo Snacks. Today, 10 years later, with a consolidated leadership in the healthy snacks category, Molinos Río de la Plata once again chose Grupo Berro to redesign the complete line. Taking advantage of the opportunity, we proposed a redesign of the brand.

The project

"Less is more" said the renowned architect Mies Van der Rohe. In line with this concept, Grupo Berro proposed a synthesis of Gallo Snacks' identity by removing four letters from the main name, highlighting only the rooster symbol applied to the "G". Very few brands are naturally recognized by consumers without the need to read them. With the new design, Gallo Snacks show that it is in that privileged group.

In the case of the packs, respecting the DNA already built over a decade, we defined a new typography for the names and changed the images, which were hyper-realistic illustrations, for photographs of the products that show them as delicious and real.

The result

The new branding puts Gallo Snacks at the forefront of design and shows the client's clear decision to offer constant innovation. The new identity is summed up in one letter and highlights the hierarchy of a century-old brand.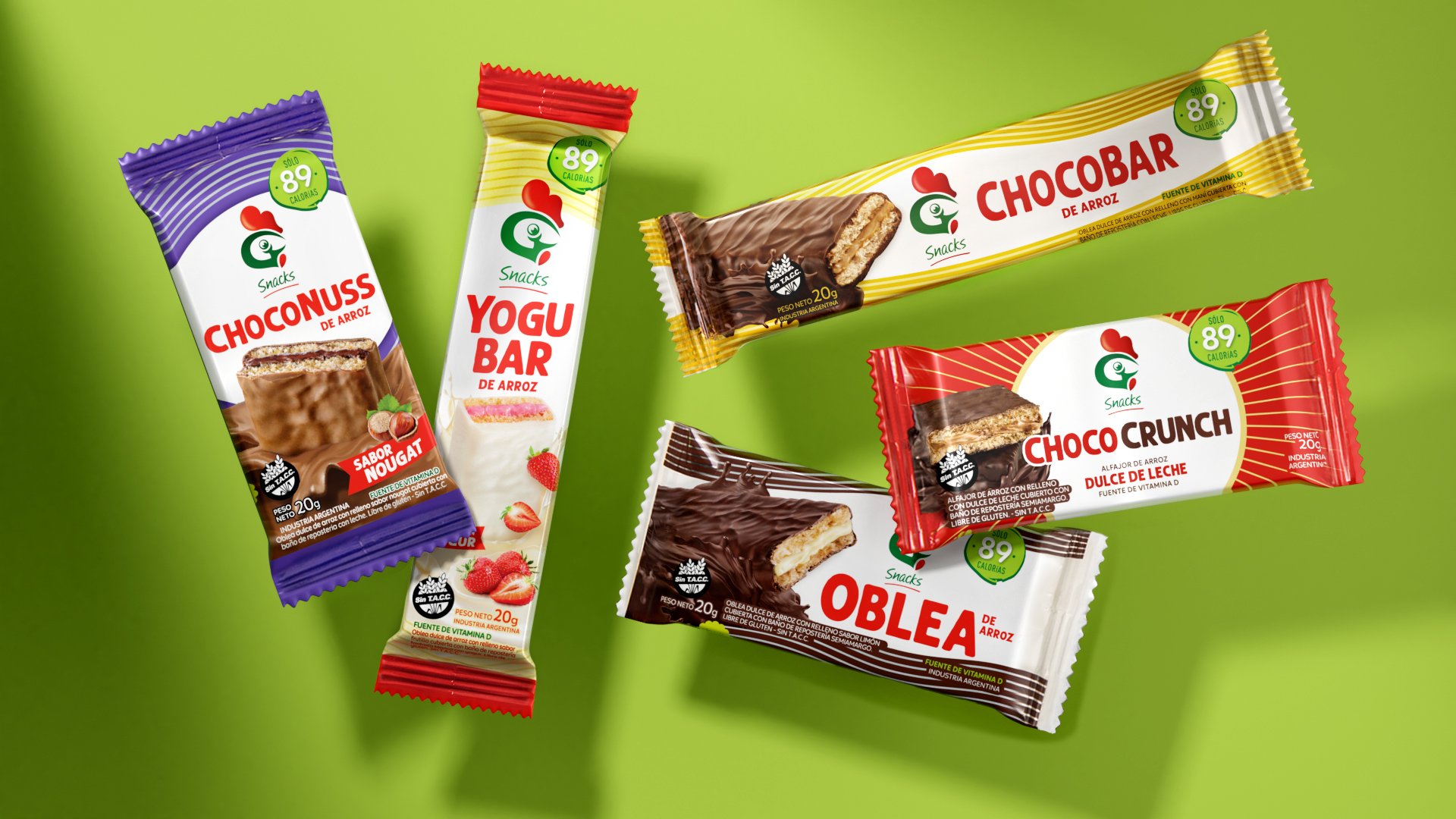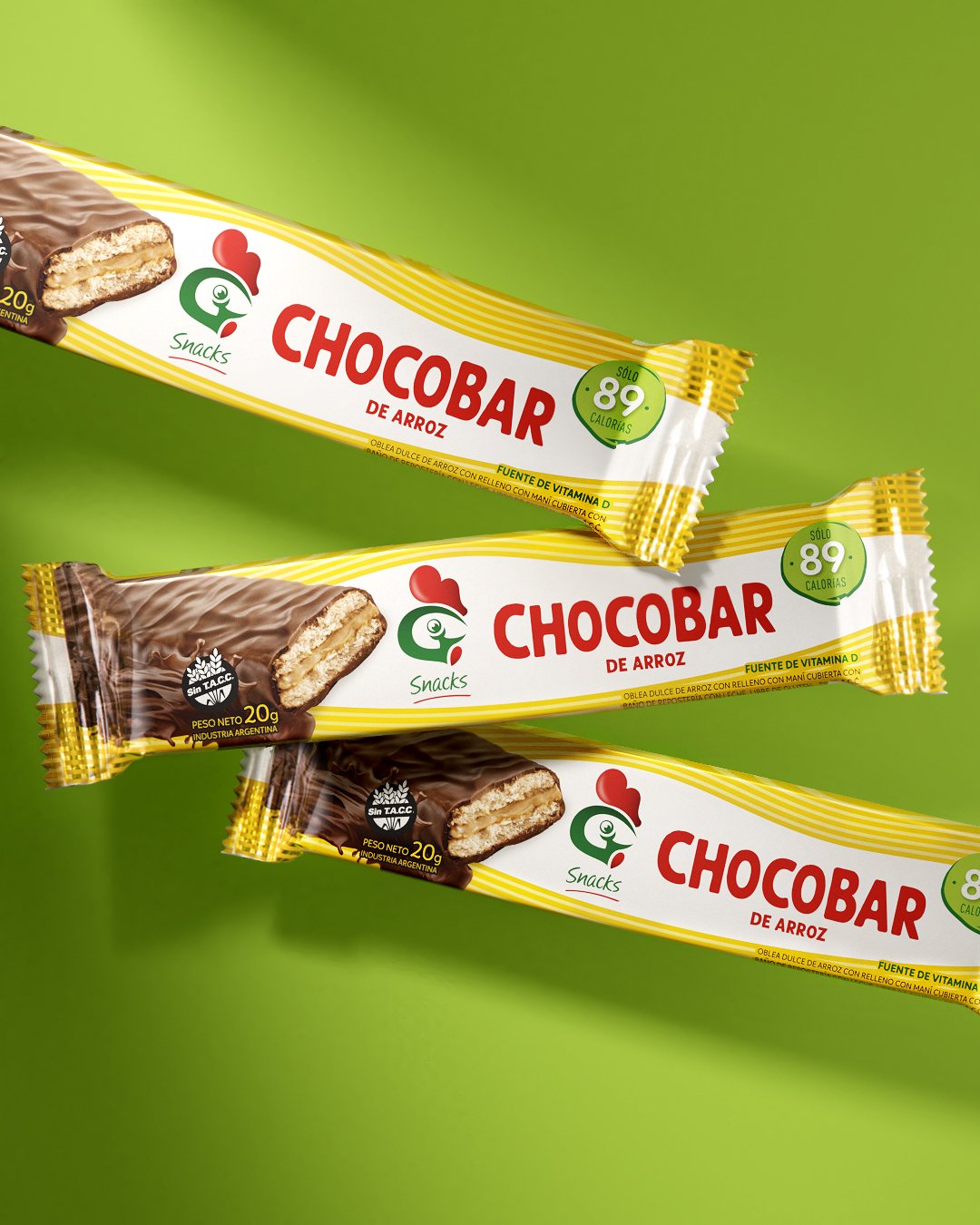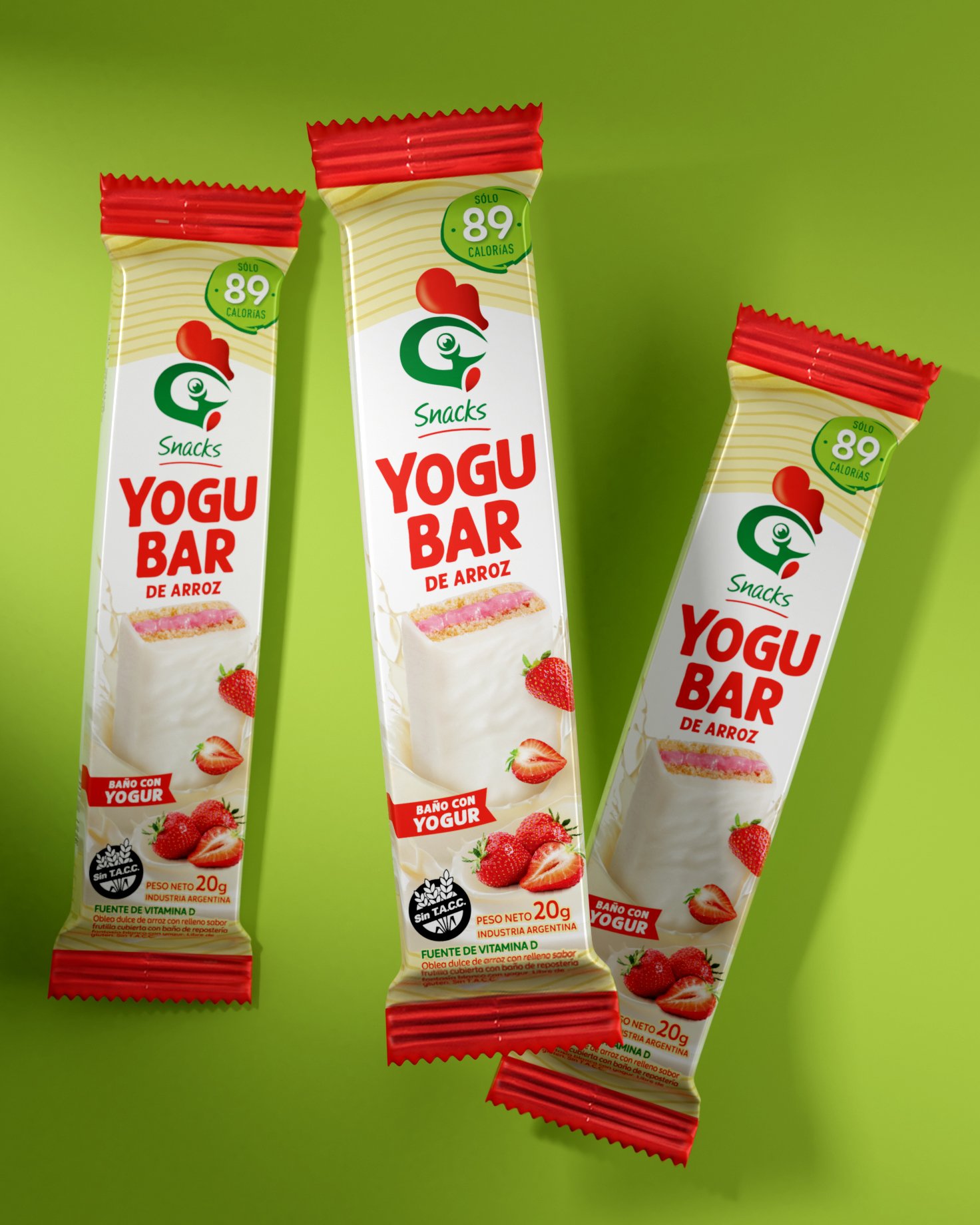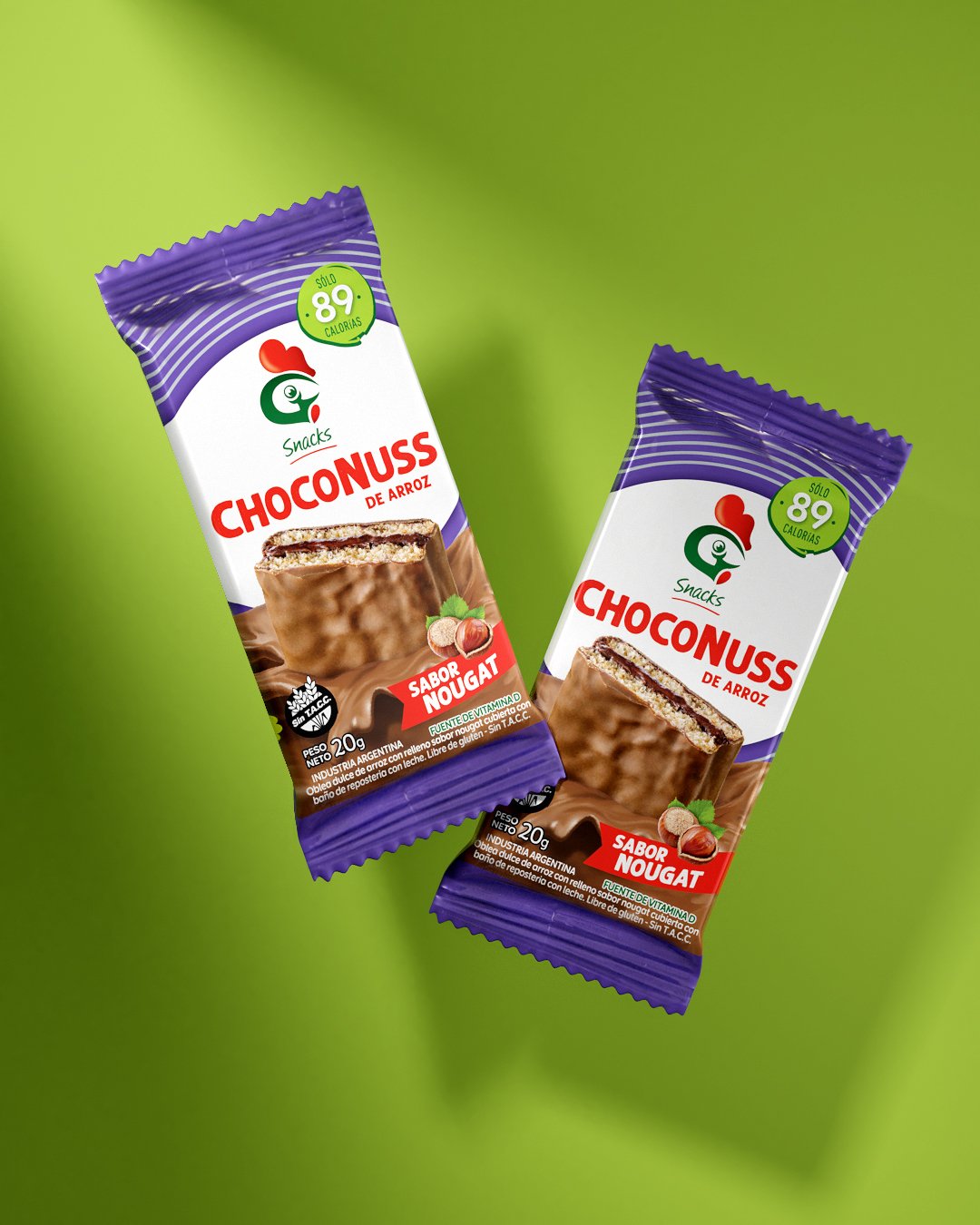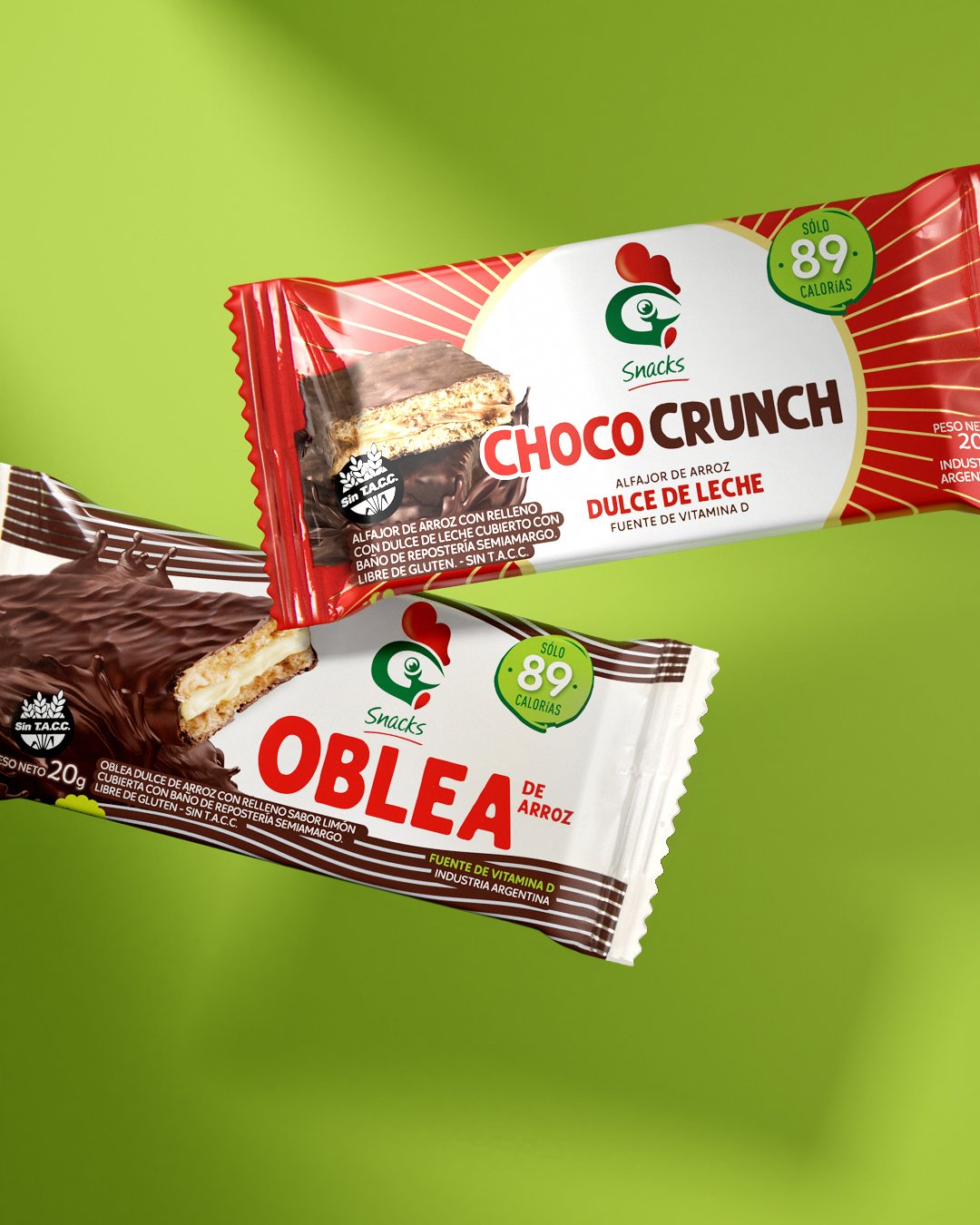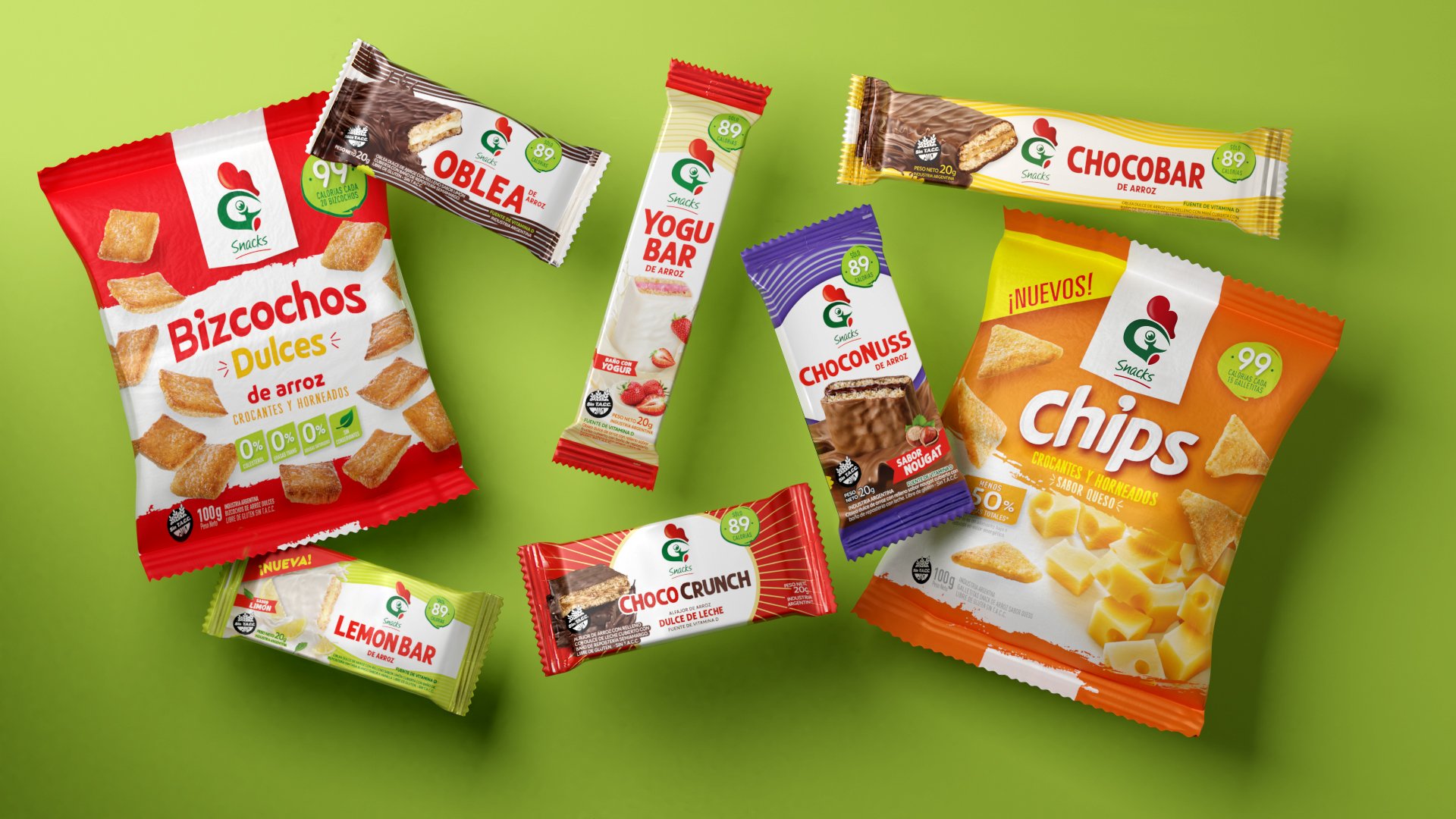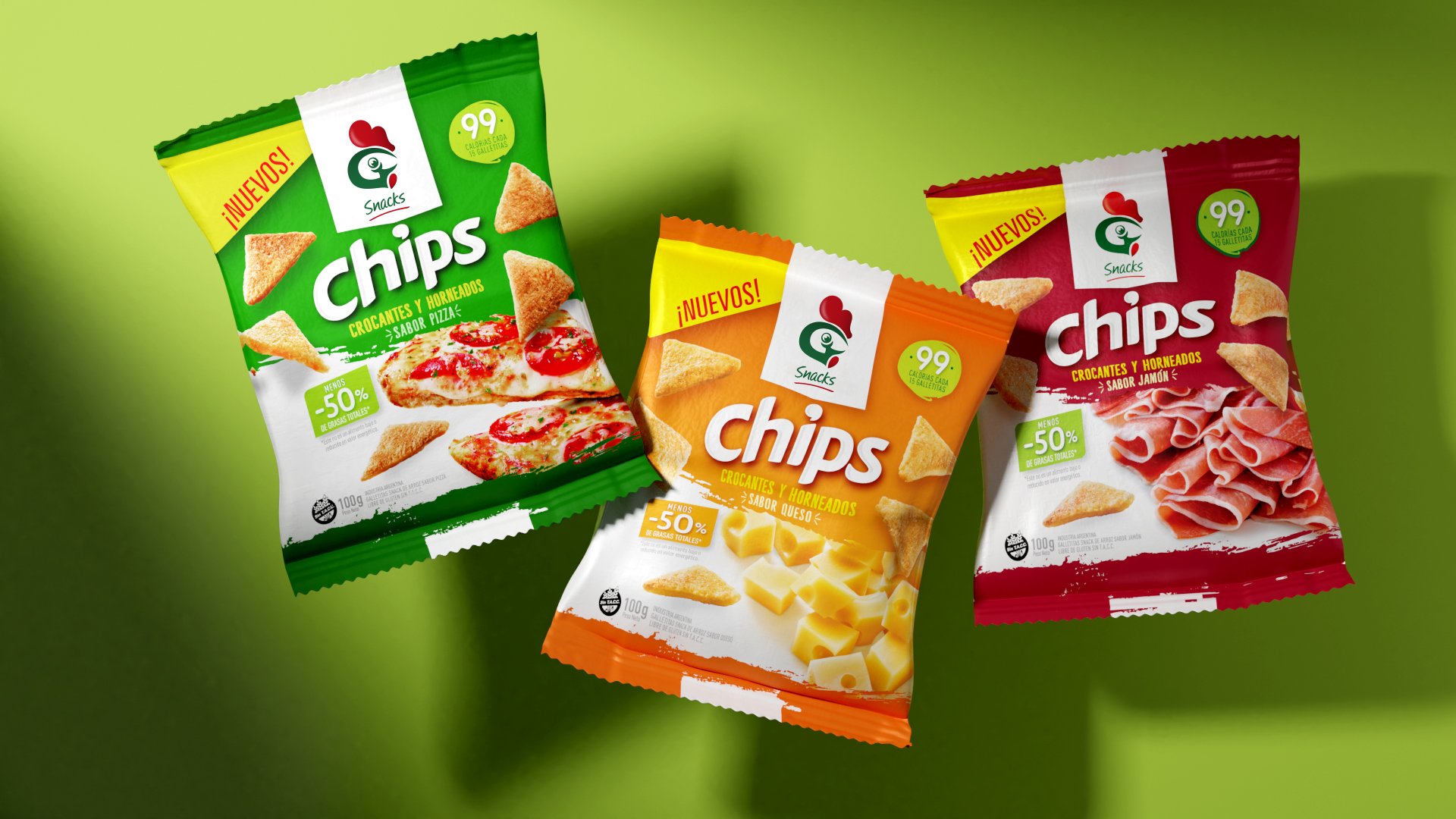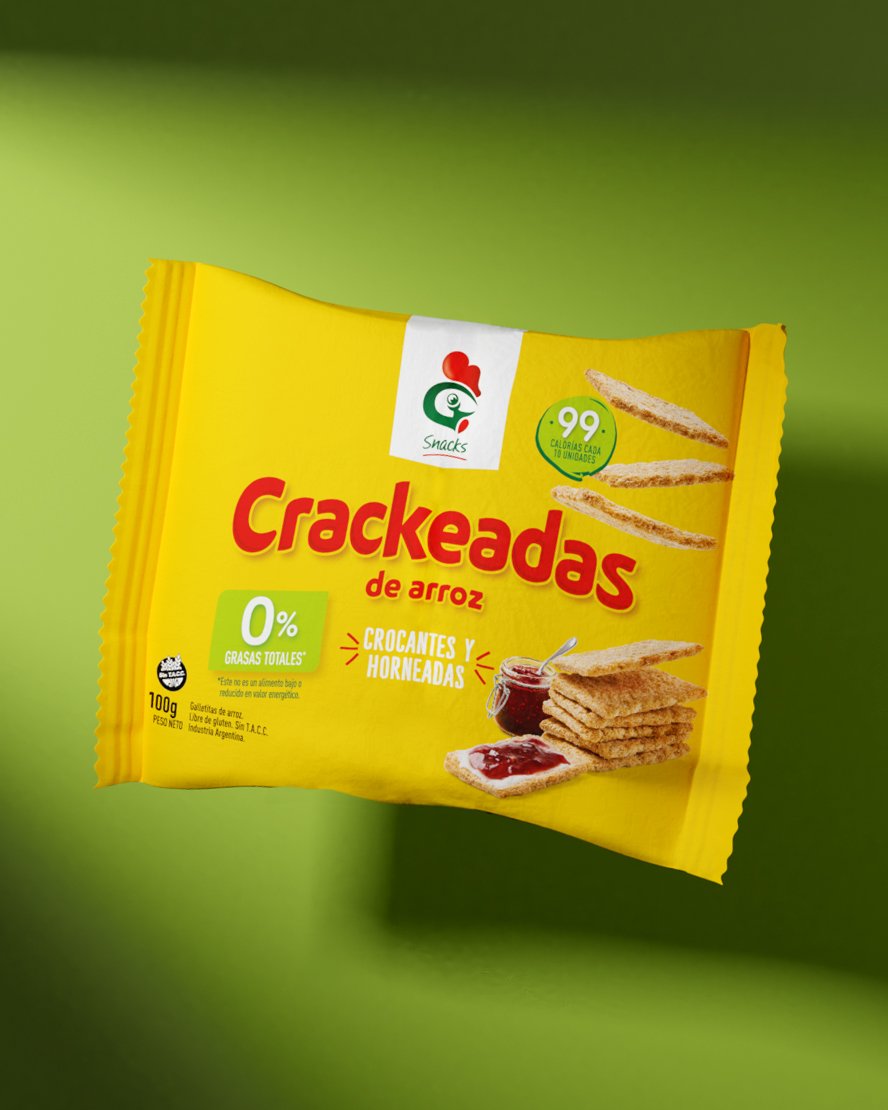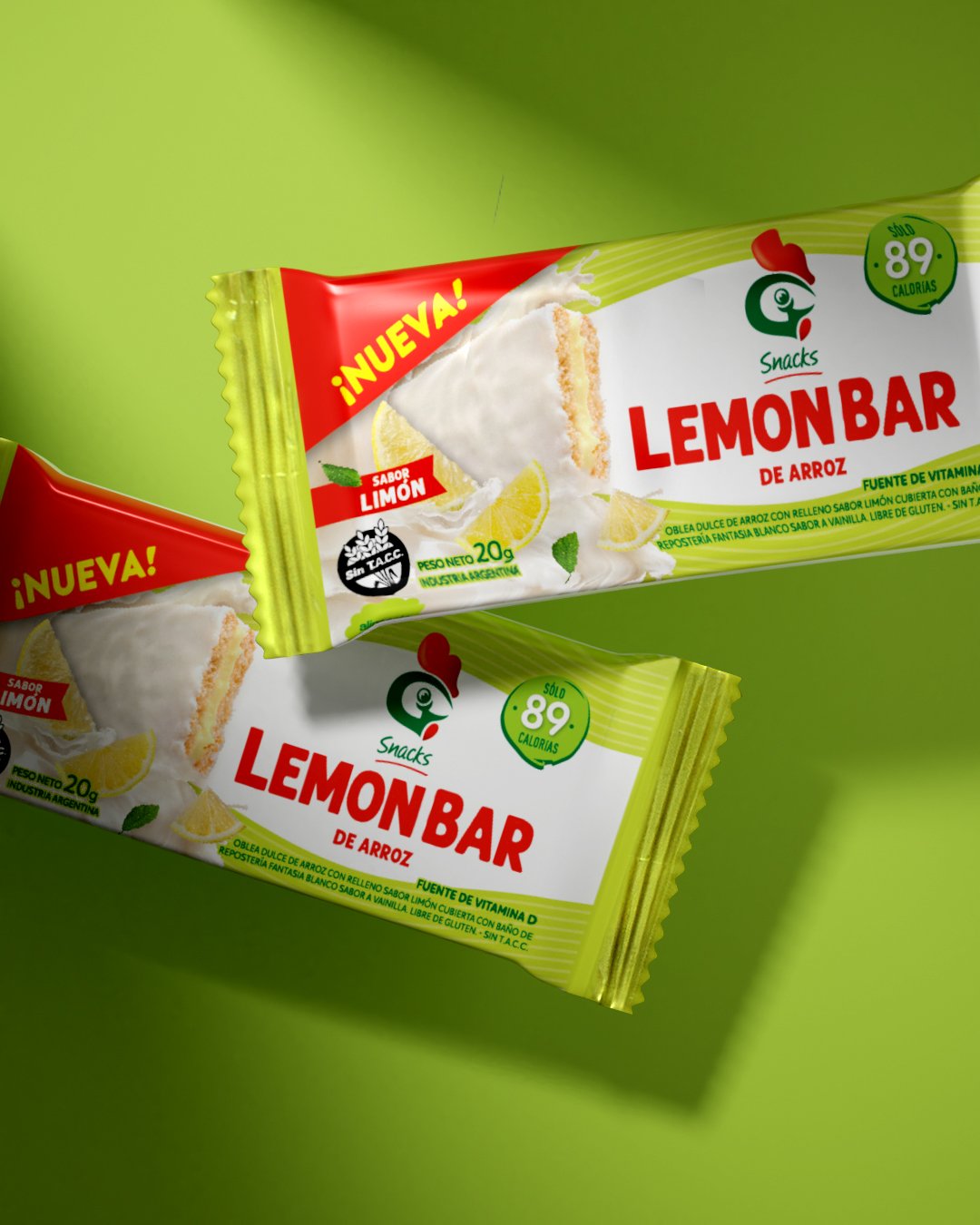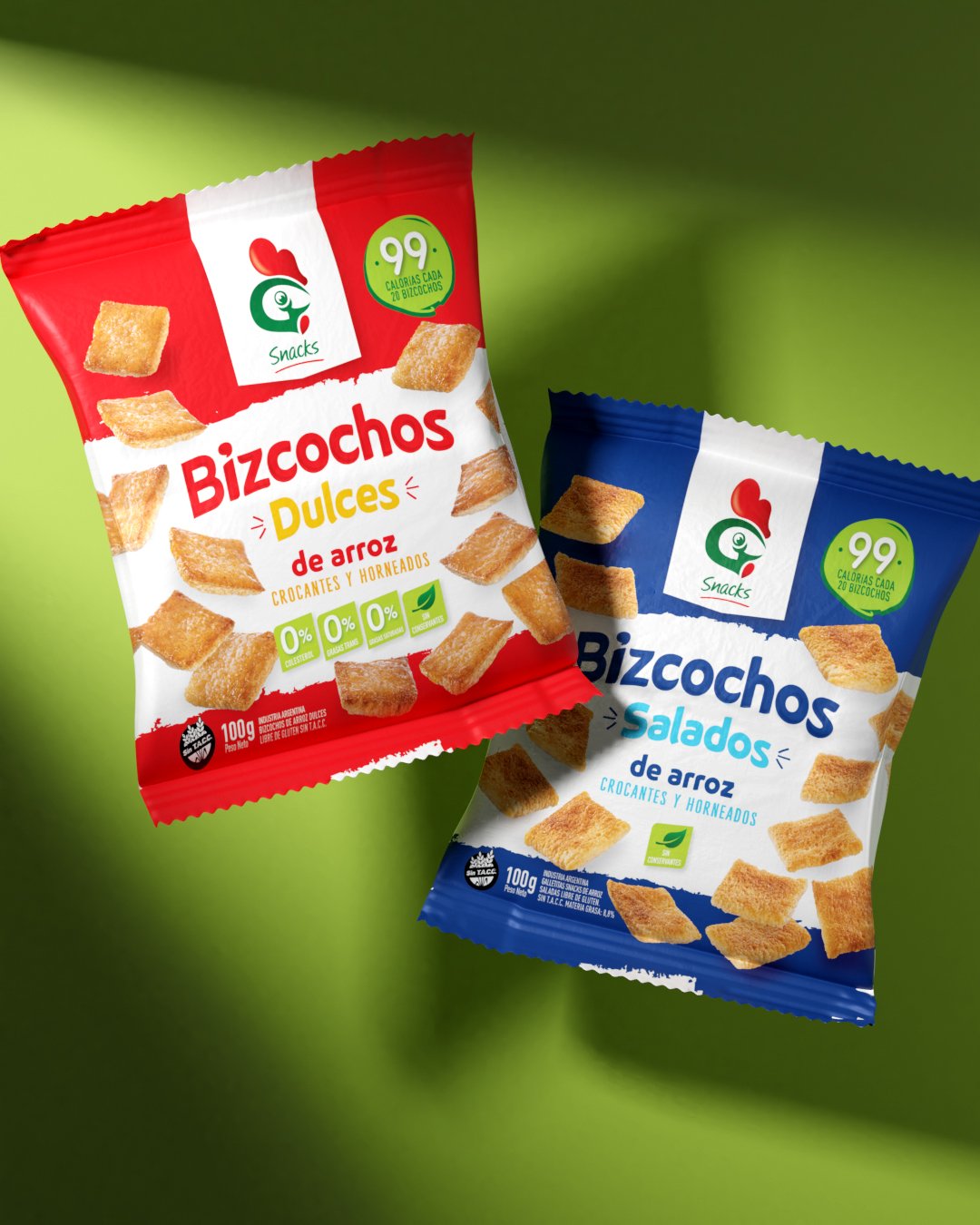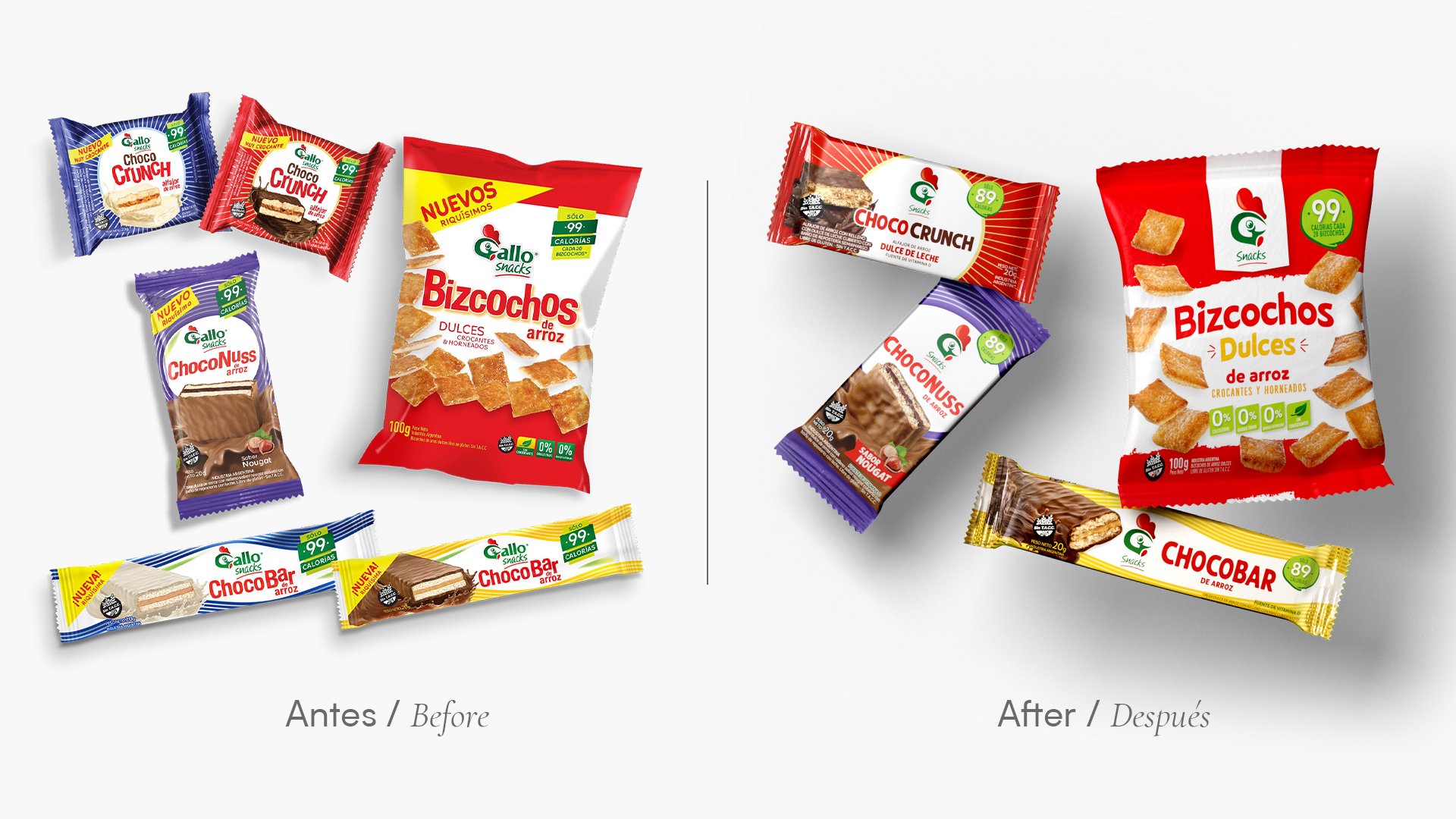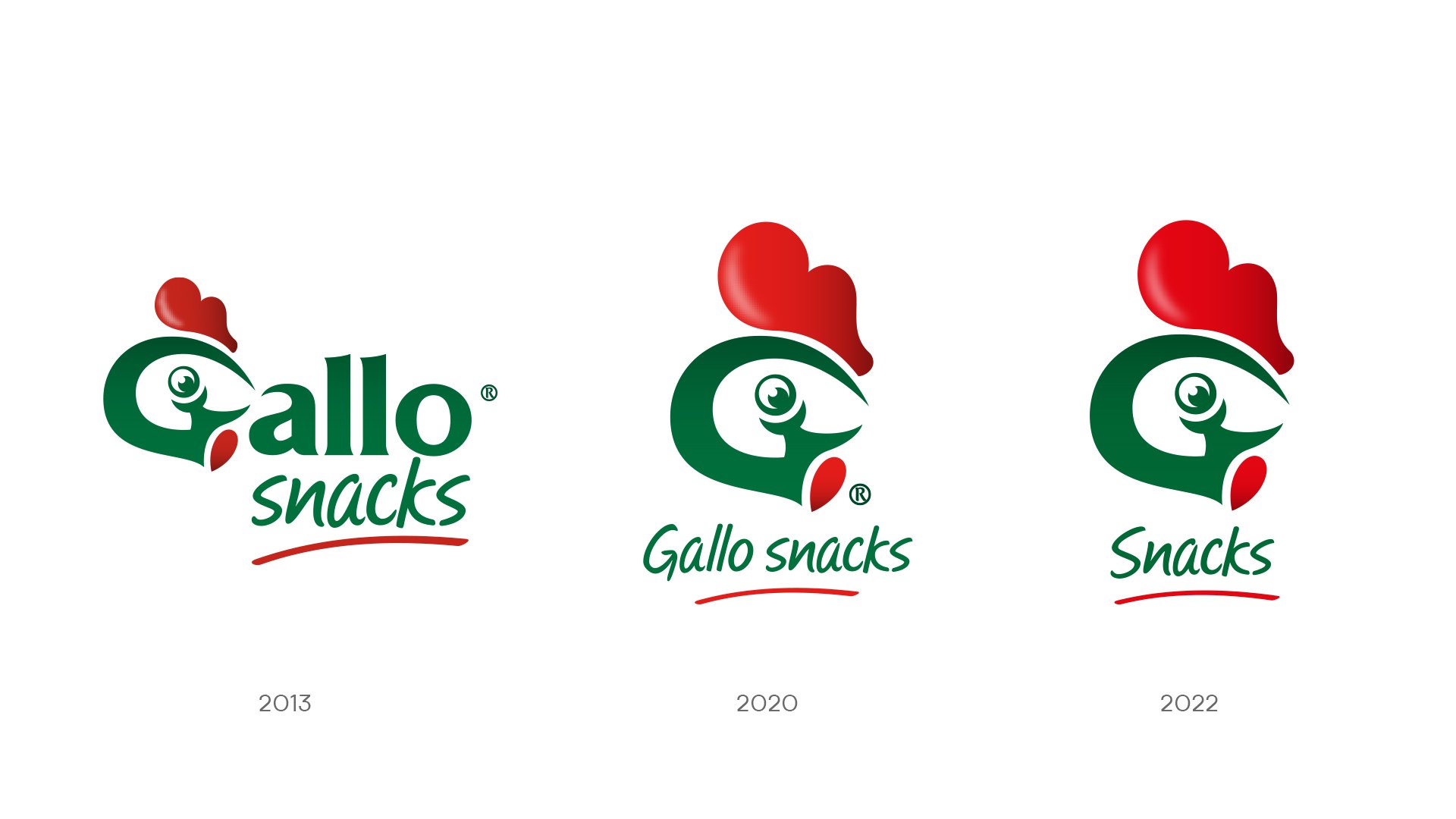 ---