Cliente

Osborne

Servicio

Branding & Identity. Packaging design.

Año

2017
Veterano is one of Osborne's highest turnover brandies. Osborne is one of the most important Spanish beverage companies in the world.

A few months ago we launched the redesign of Veretano with a new bottle and new presentation. Framed within a rejuvenation strategy of this almost centennial brand, Osborne hired us again to develop a limited edition.

The design selected were 3 labels that celebrate the most visited places in Spain by the European consumers, mainly German. In each label we combine a typical Spanish landscape, the famous bull of Osborne and the Veterano logo.

The result was these three elegant labels so that fans of Veterano and Spain would take home a special memory.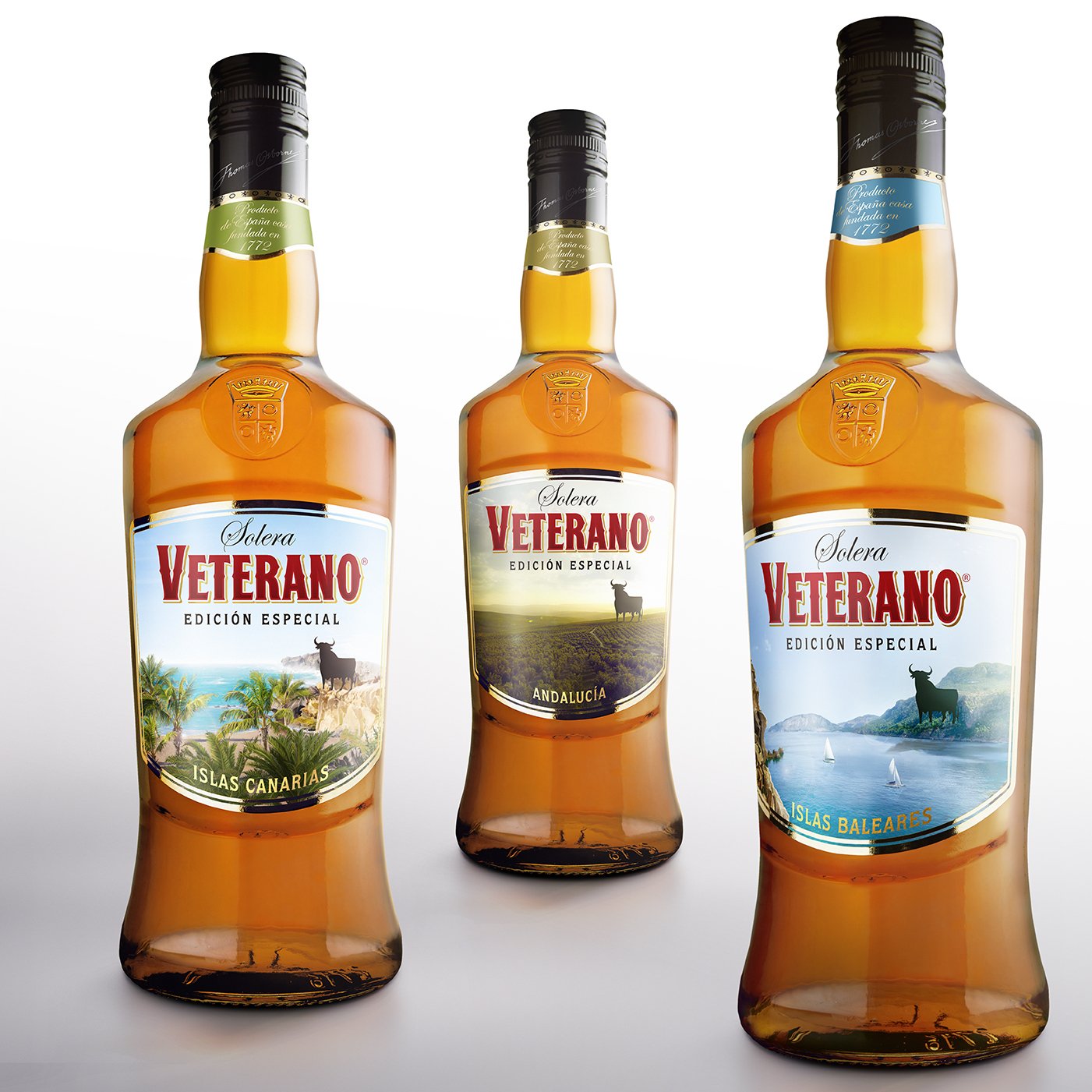 ---