Cliente

Molinos Río de la Plata

Servicio

Branding & Identity. Packaging design.

Año

2023
Background

More than 10 years ago, Molinos decided to enter the healthy snacks category with the Gallo Snacks brand. From the beginning, Molinos hired Grupo Berro to develop the branding and packaging design.

With the endorsement of the Gallo brand, specialist and leader in the rice category, the Gallo Snacks line was consolidated over the years to become a reference in the innovative category of healthy snacks.

We have been working in different stages, launching and evolving the designs of the packs of all its products so that they are always up to date. In the design process we saw that there are very few brands that have such a strong recognition as the iconic symbol of the Rooster. As part of the continuous evolution of the brand identity, together with the client, we decided that the symbol could be applied alone, without the written name and maintain a clear recognition.

So between 2022 and 2023 we redesigned the entire product family with an innovative, young and colorful design.

The new challenge

The client called us to work on a new product line, but this time it would not be a rice-based snack, the new proposal was to launch a corn-based popcorn. The challenge was to align the product to the Gallo snacks family but achieving a personality of its own that would highlight the novelty.

The result

With the fantasy name "Pop snacks" we designed the sub-brand with the same typographic alphabet of the whole line, but we worked on the graphics with a more playful style with the typical features of popcorn.

The new design shows that Gallo Snacks can extend its proposal to different cereals while keeping its historical DNA intact.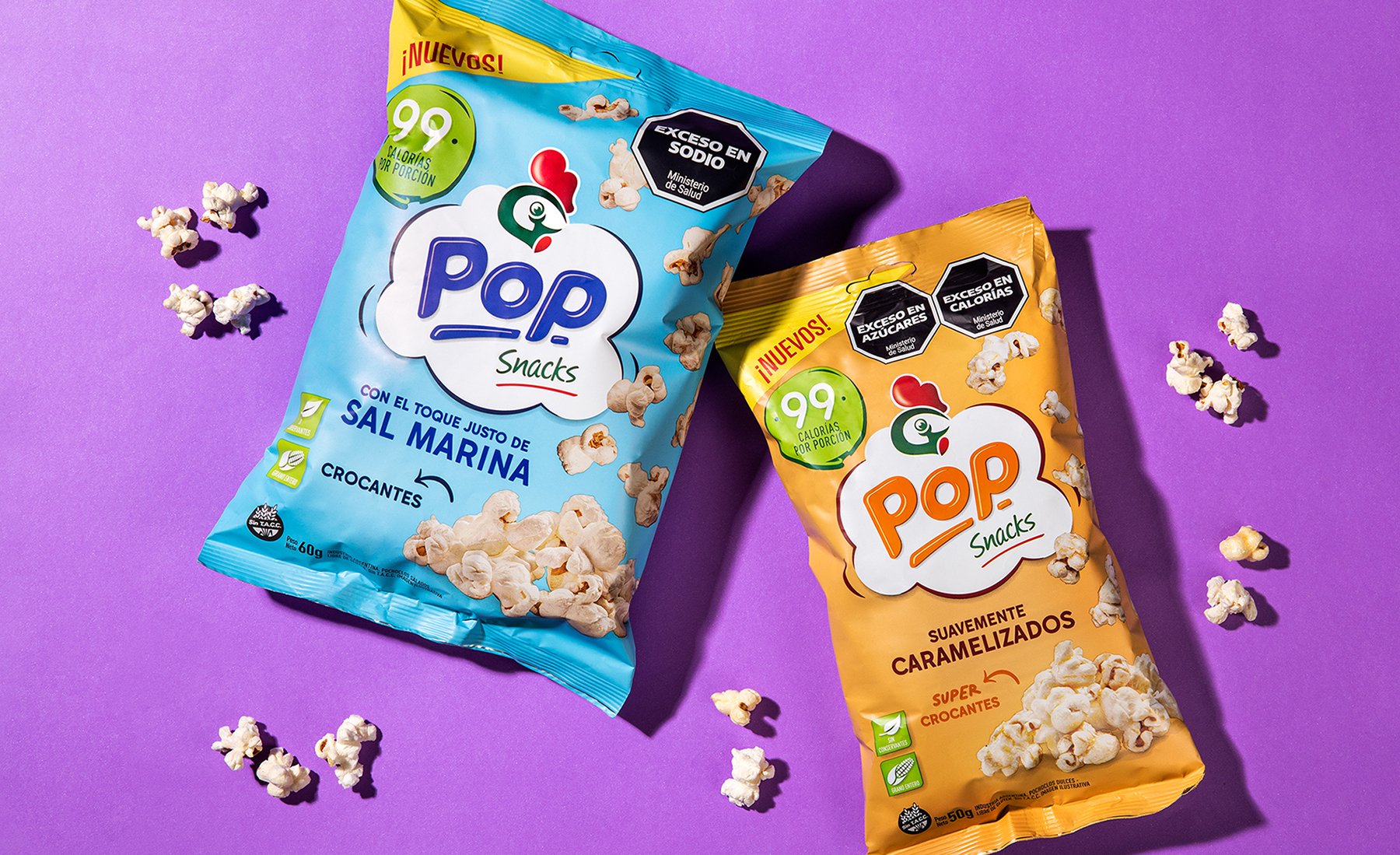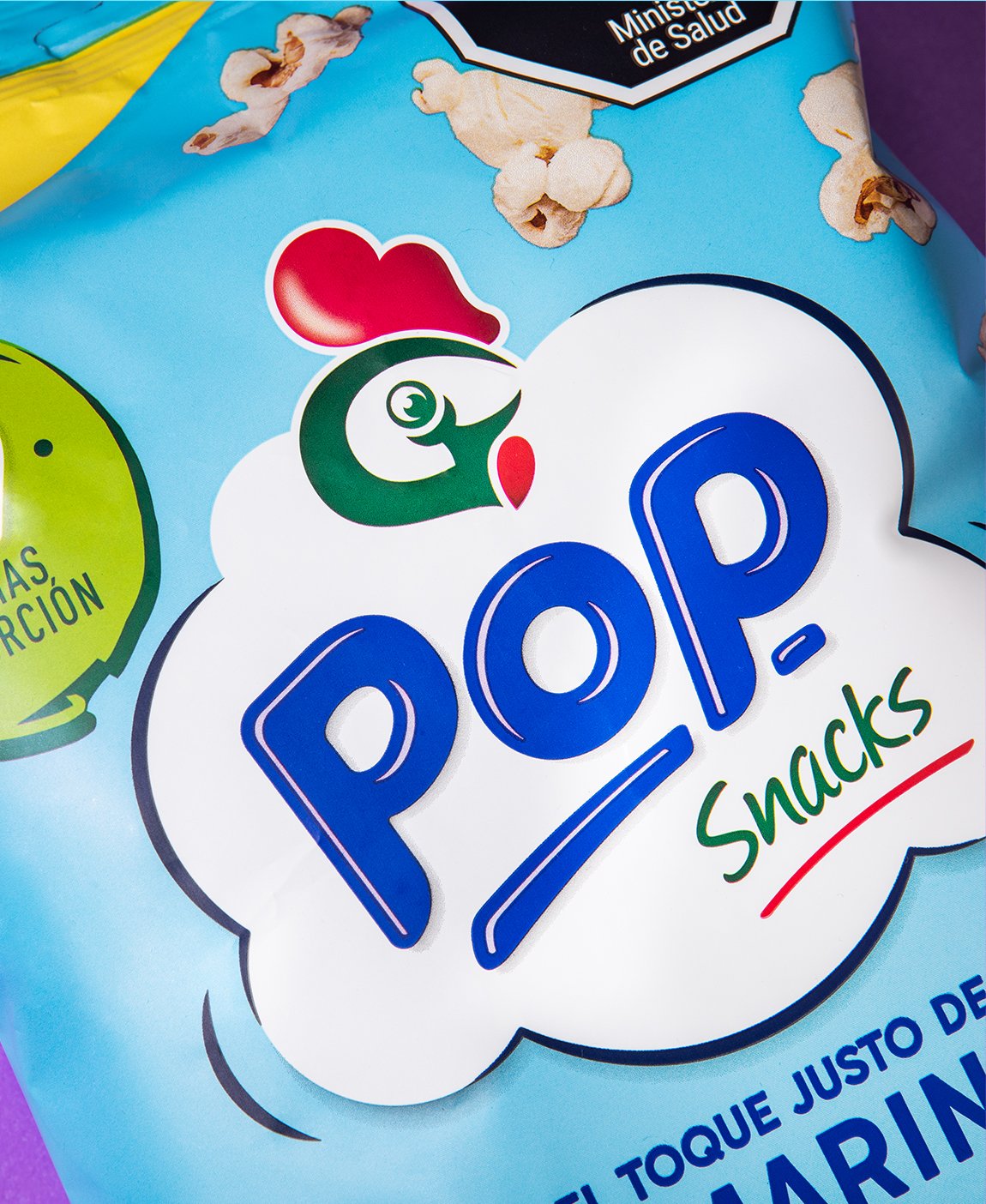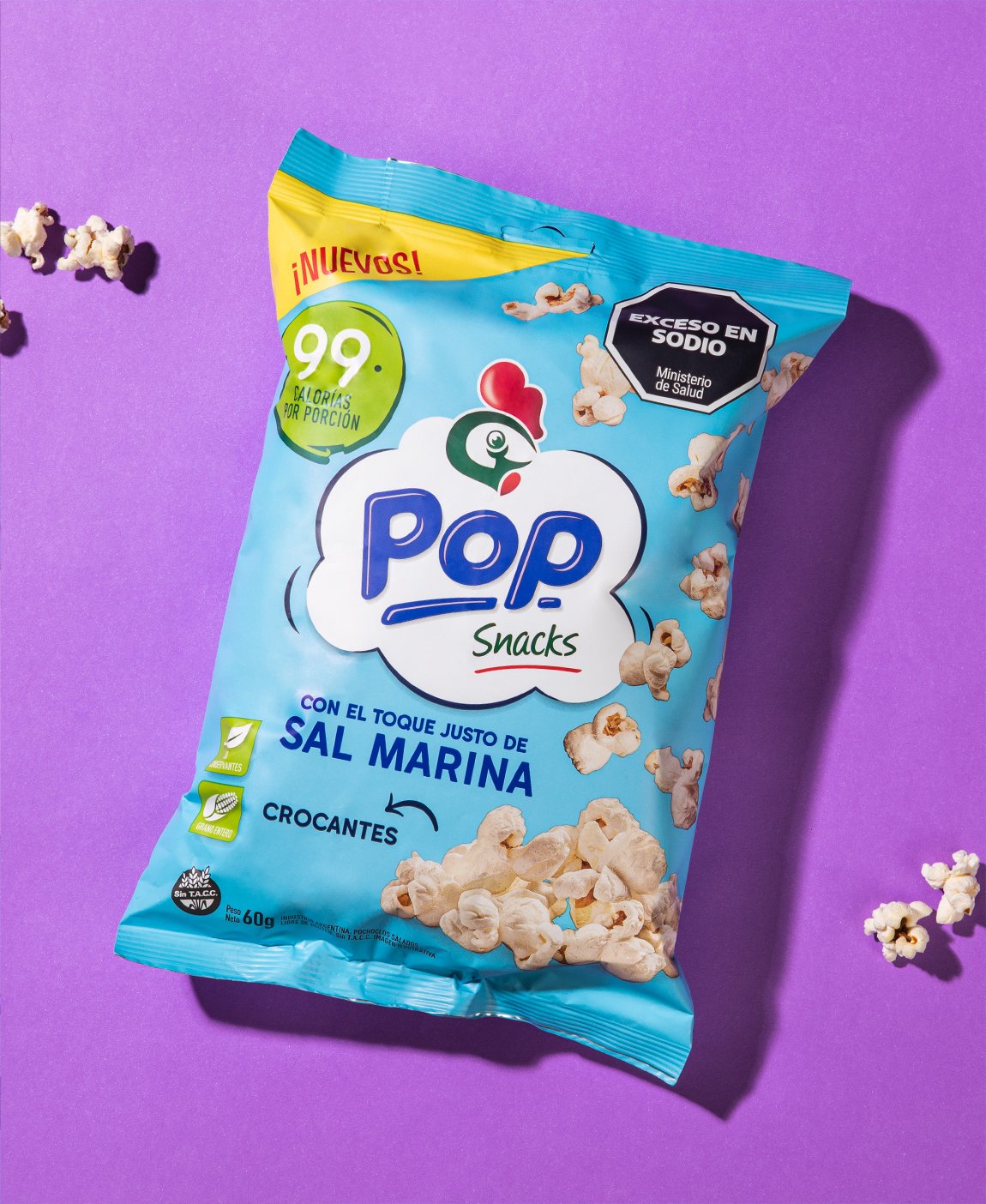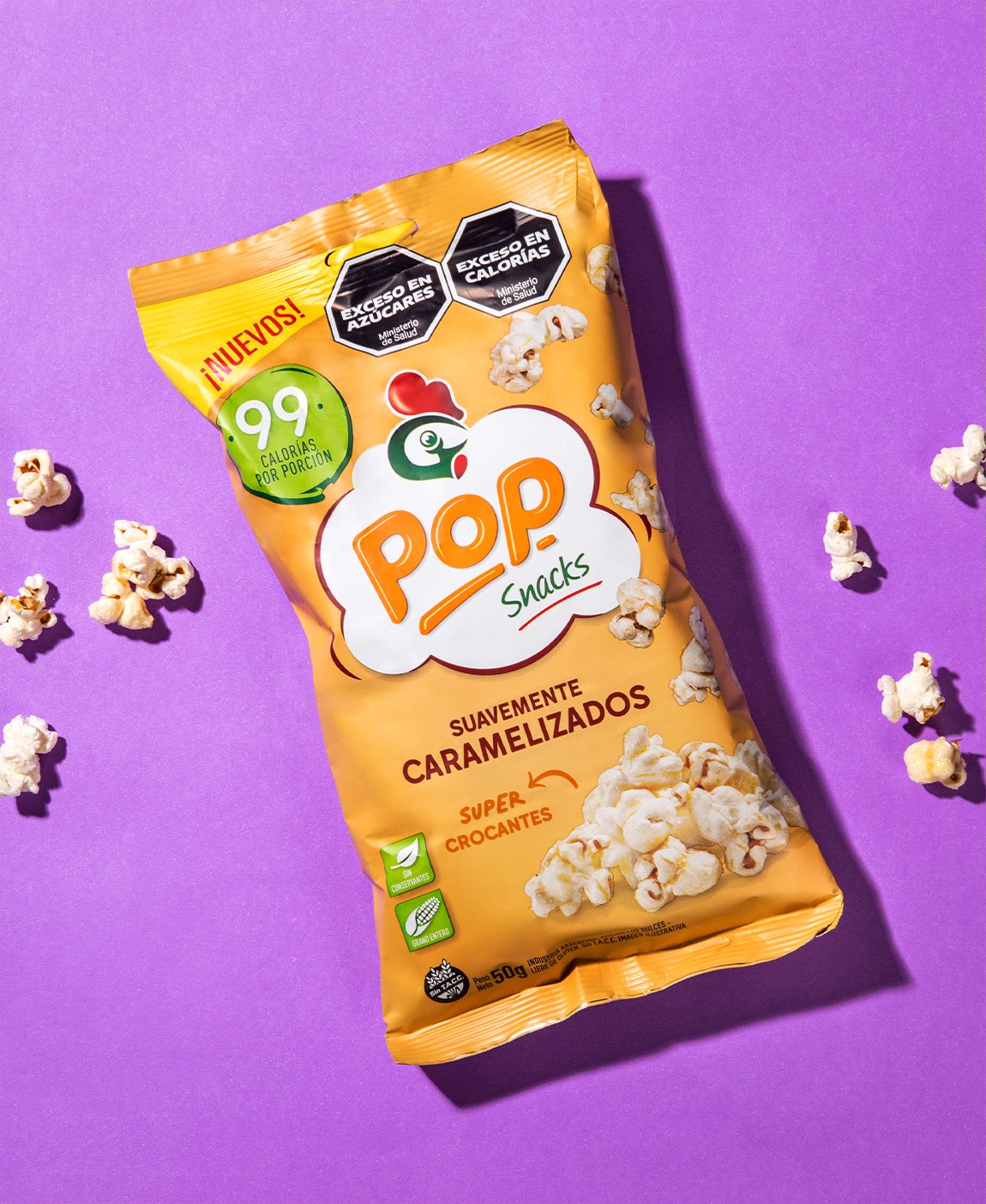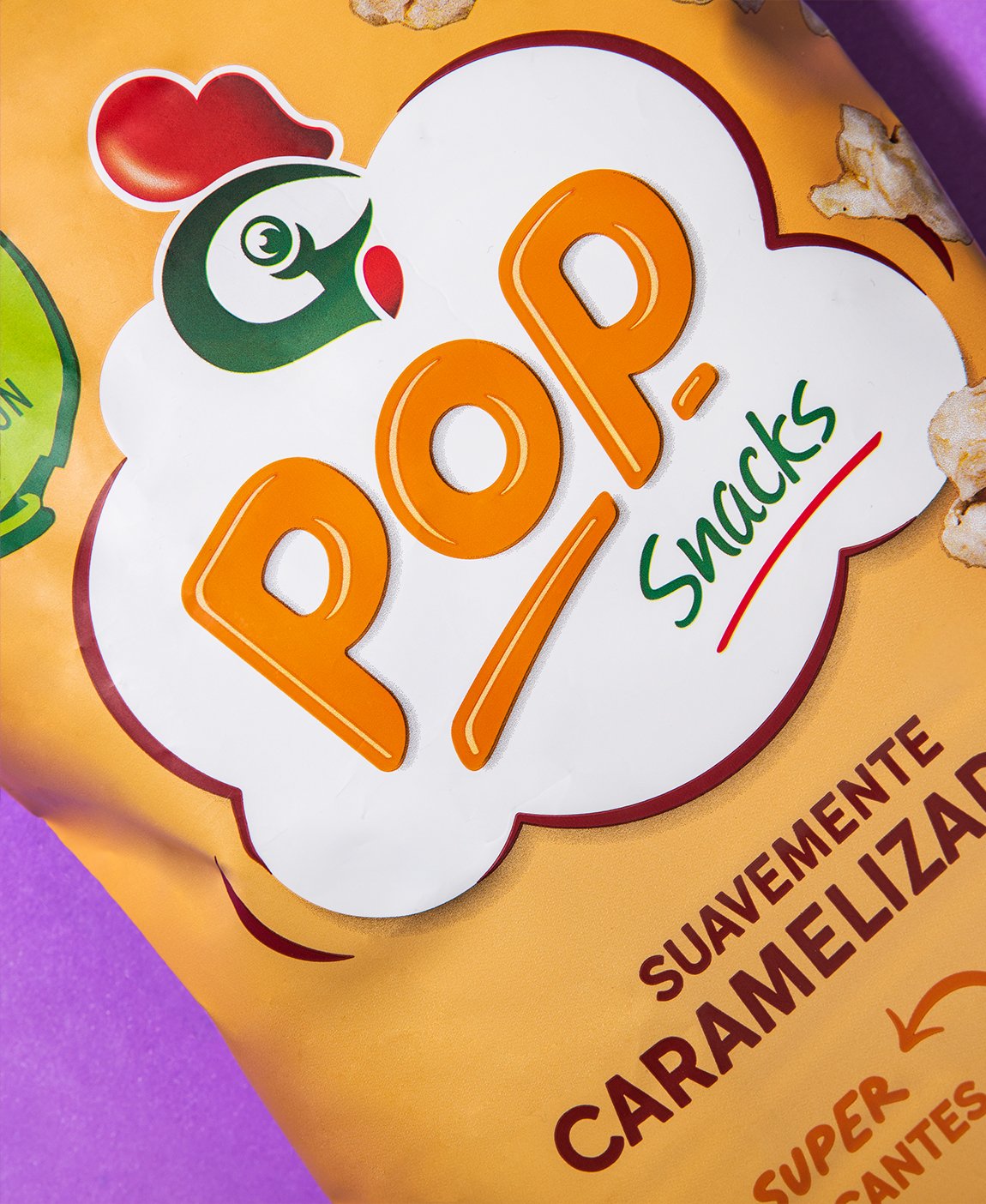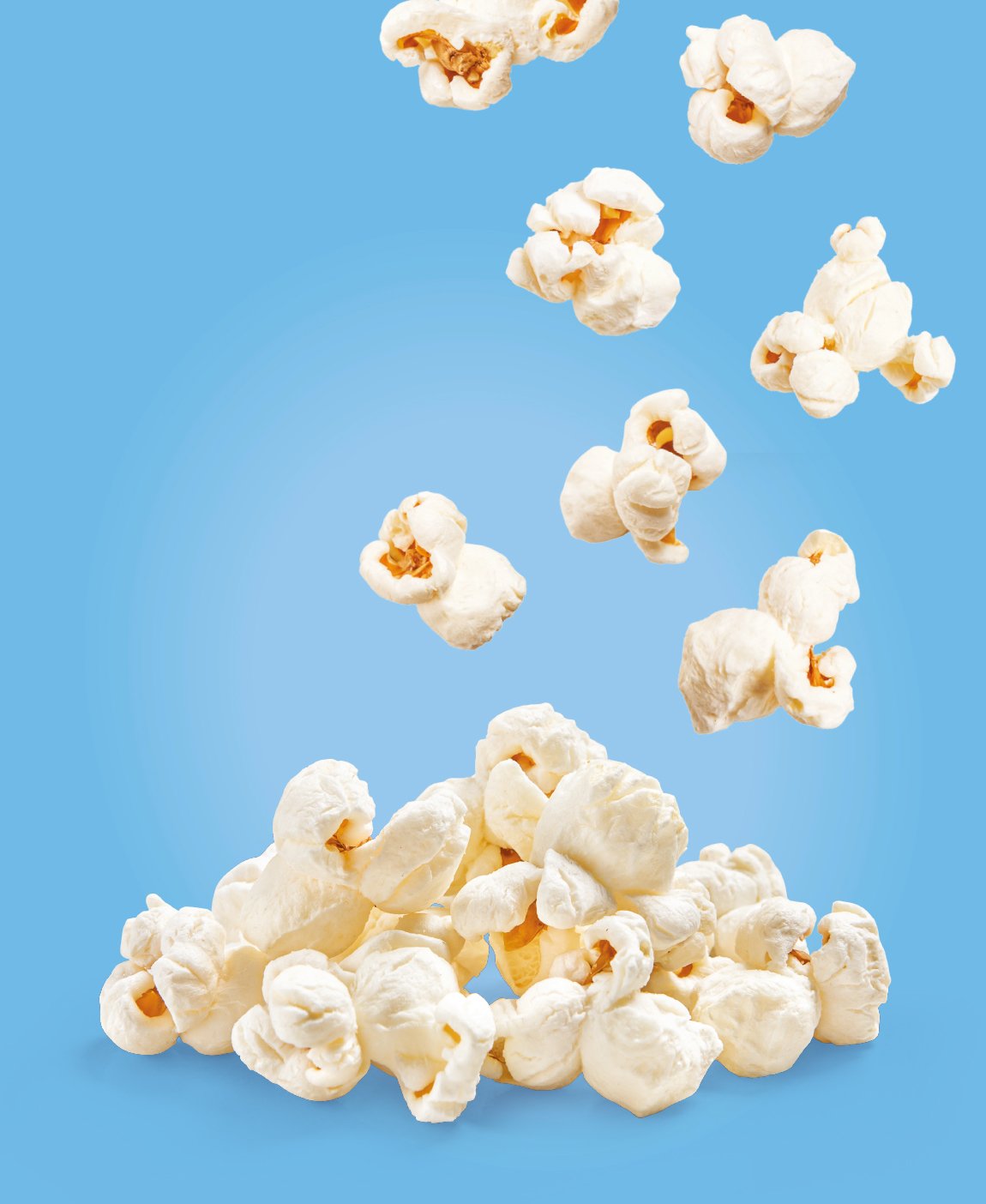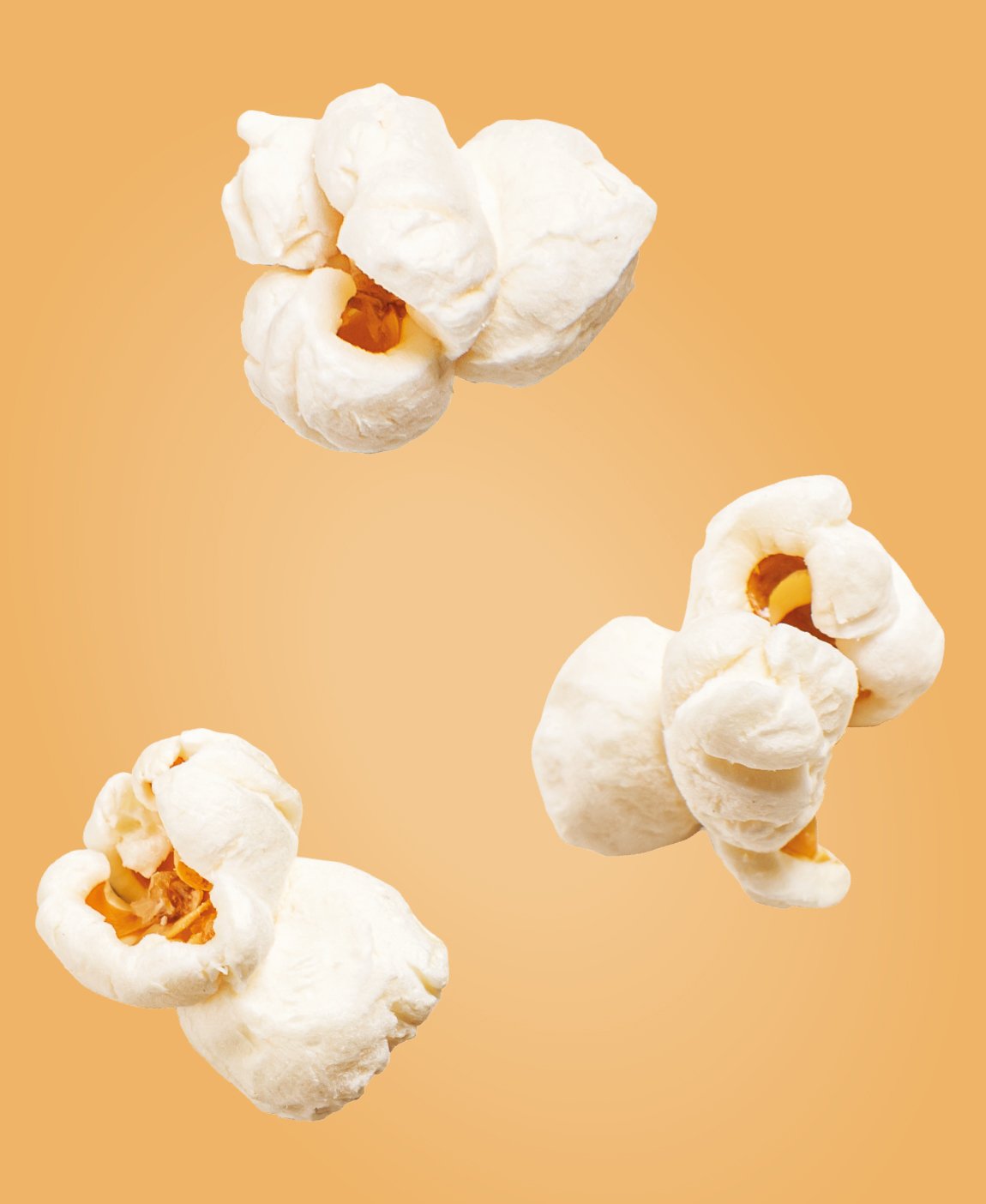 ---