Cliente

Dulce Carola S.A.

Servicio

Branding & Identity. Packaging design.

Año

2019
Background
Dulce Carola was a well-known lingerie brand in Argentina that, despite the good name and positioning in the market, had been discontinued in 2014. Our client acquires the brand with the intention of relaunching it in the cosmetics category. The defined strategy was challenging: insert the brand with its products in kiosks and mini markets, non-traditional channels for cosmetic brands, with good quality products and good presentation at affordable prices.

The challenge
The challenge was threefold, on one hand a discontinued brand had to be revived. Second, this brand should be inserted in a new category and, finally, the biggest challenge was to introduce cosmetics in the kiosk world. In the design process, together with the client, we calibrated the initial brief, which presented Dulce Carola as a naïve brand, to a modern and challenging proposal.

Under the claim 'Linda Posta' the new identity presents a strong design. The new symbol is a wasp, that has the beauty of nature and is small, but if someone bothers her, she has all the character to defend herself. For the logo we developed a more modern typography than the previous one, in capital letters that enhance the idea of ​​a brand with more character.

The result
The packaging line has a simple, stripped, modern and elegant design, which with the black base color, highlights and enhances the gold application of the symbol and the color of the different products offered by the new brand.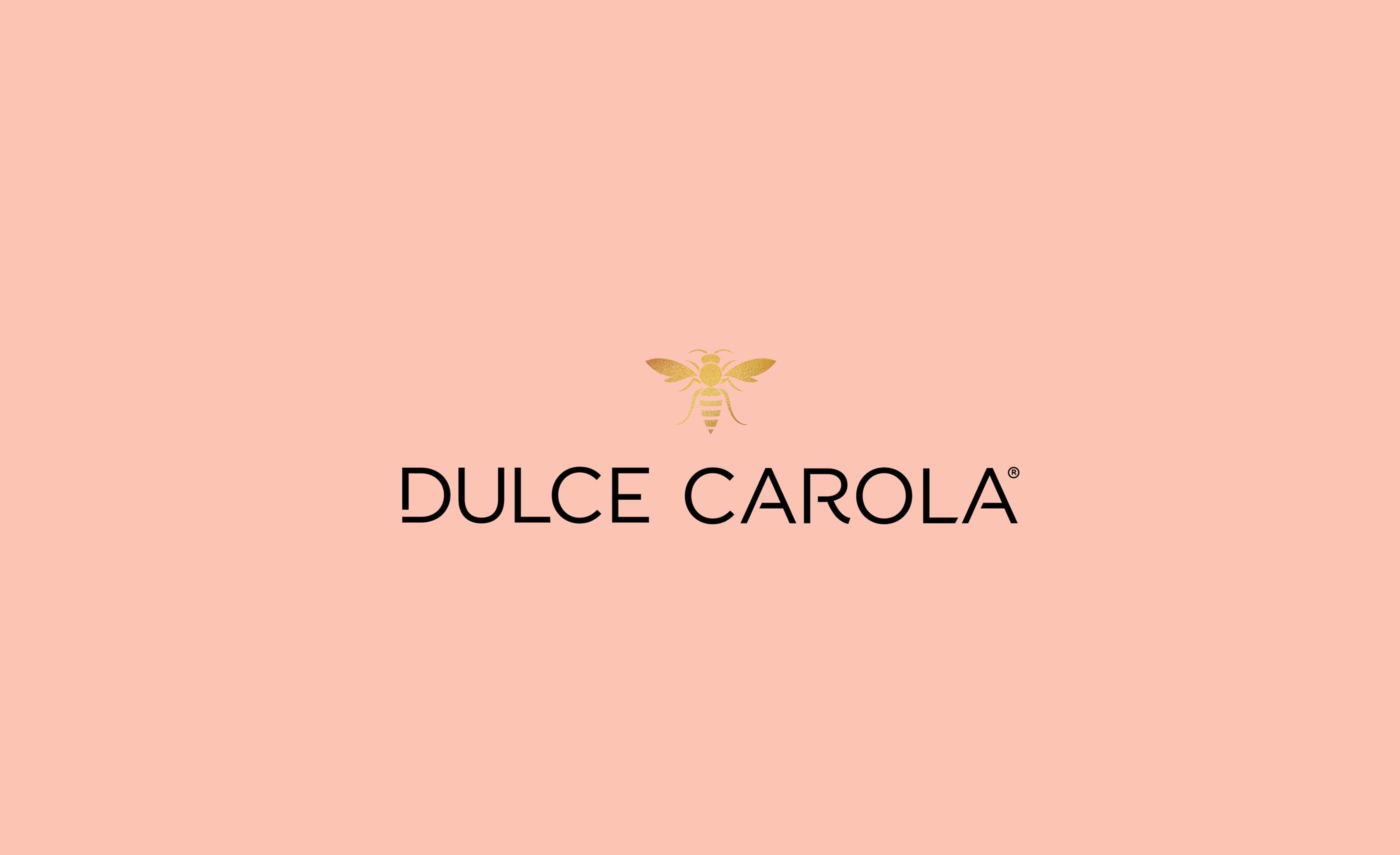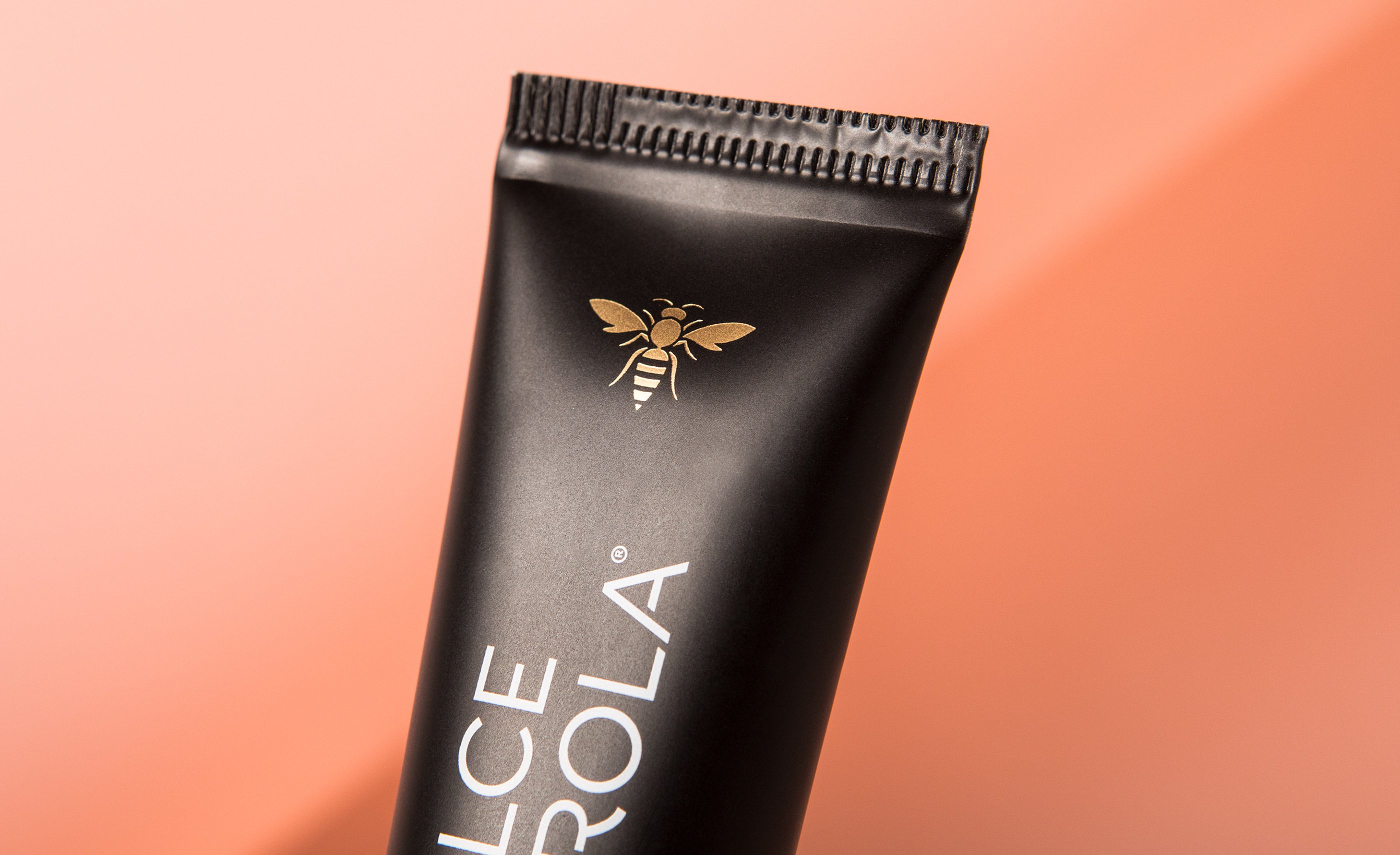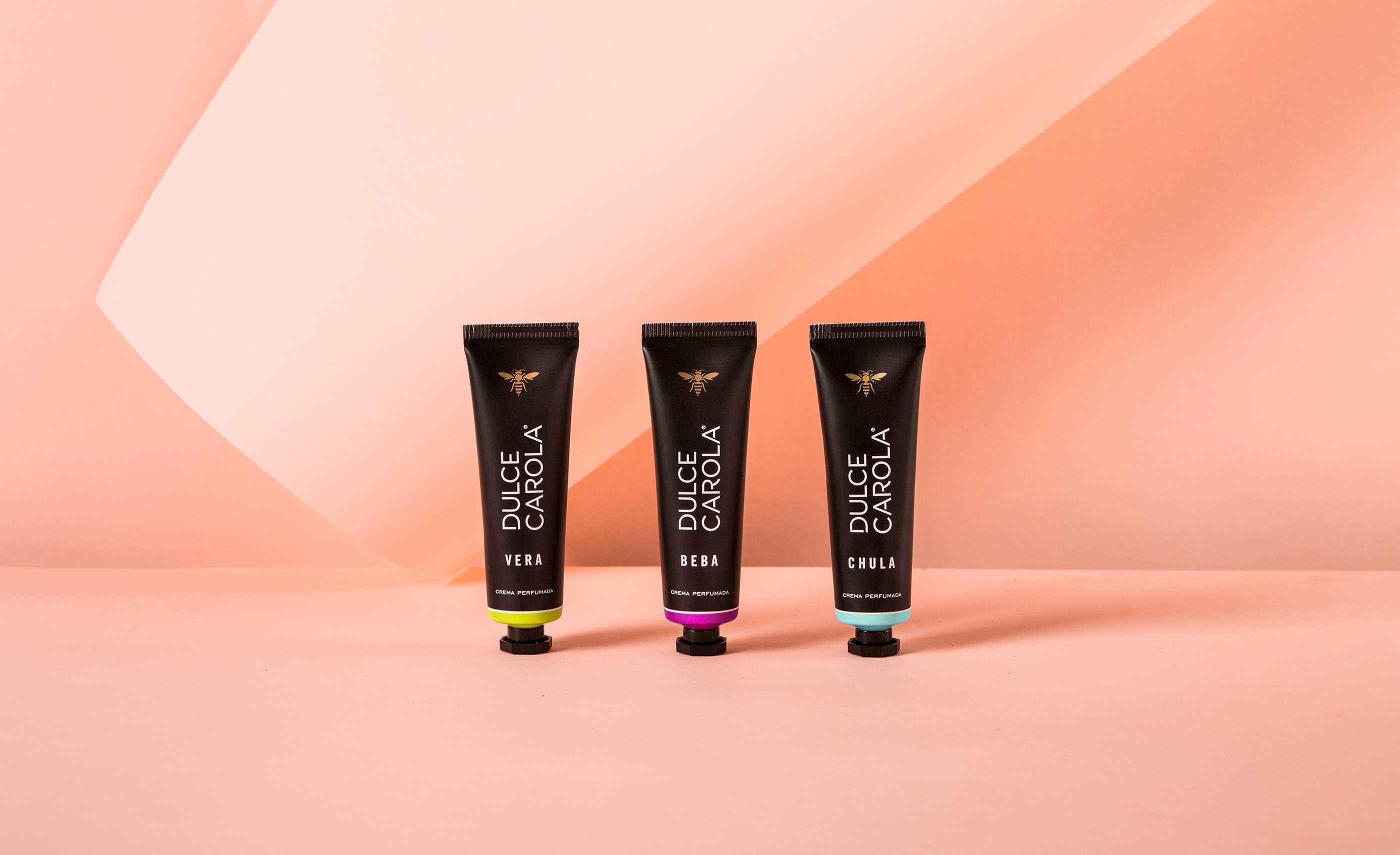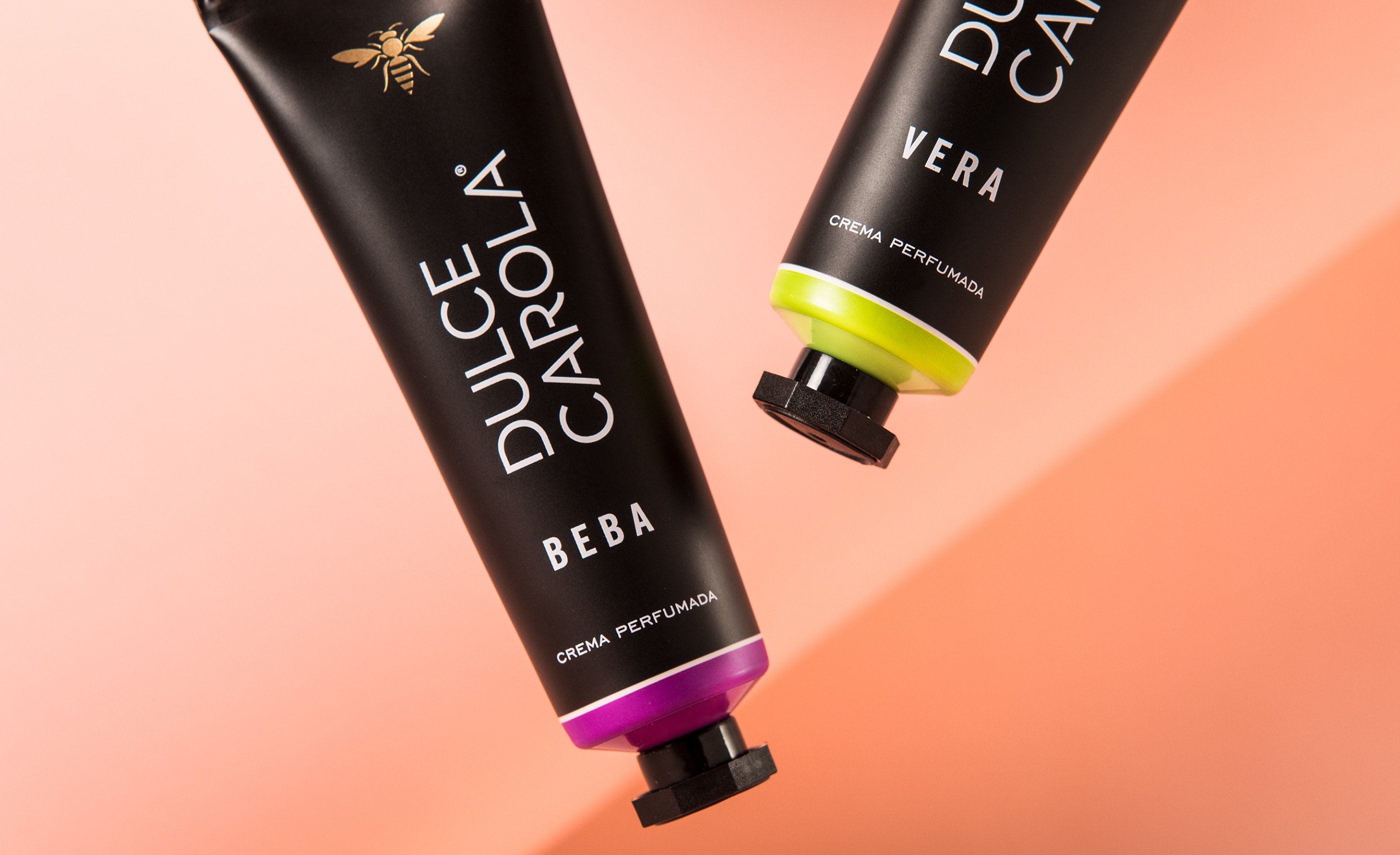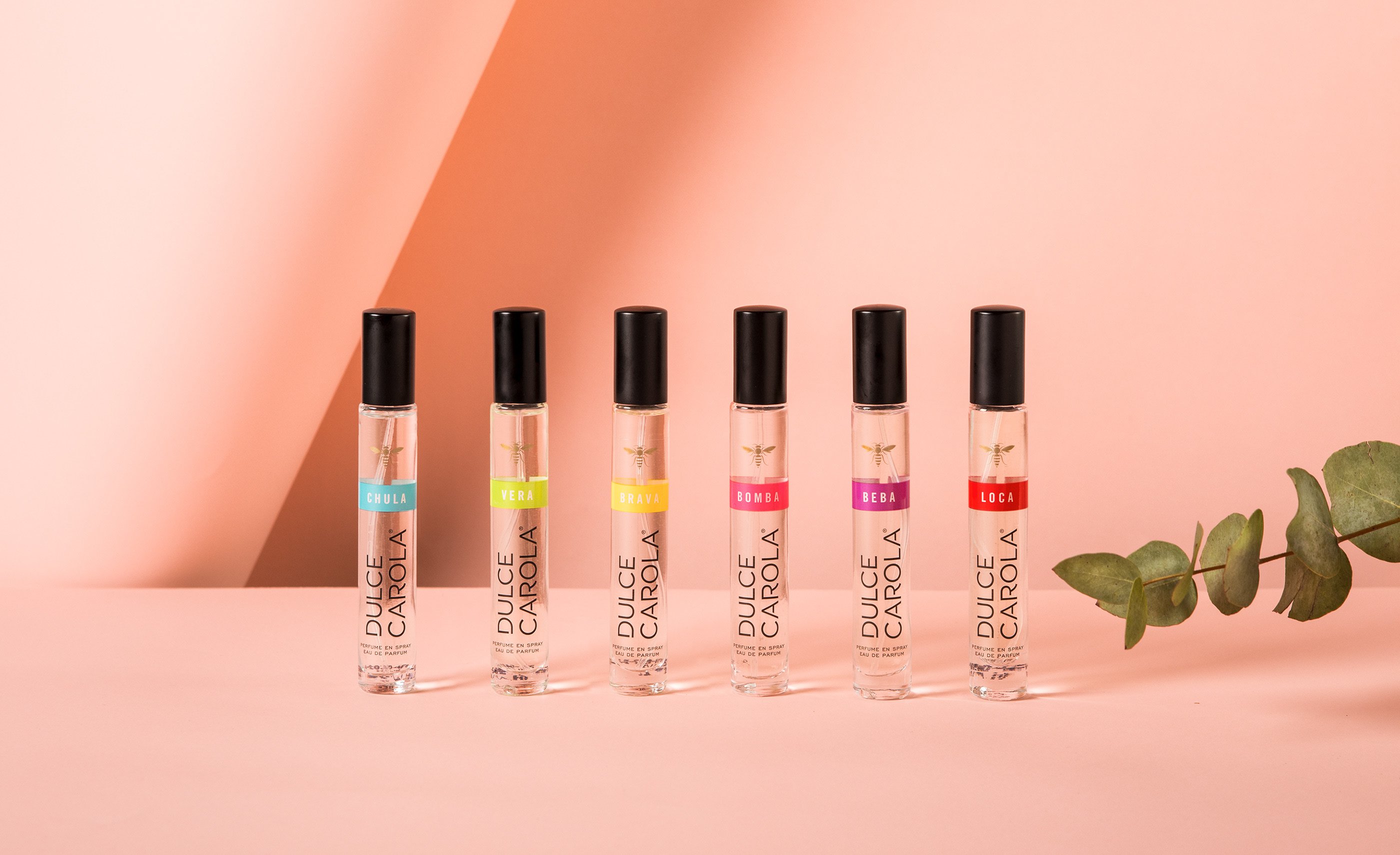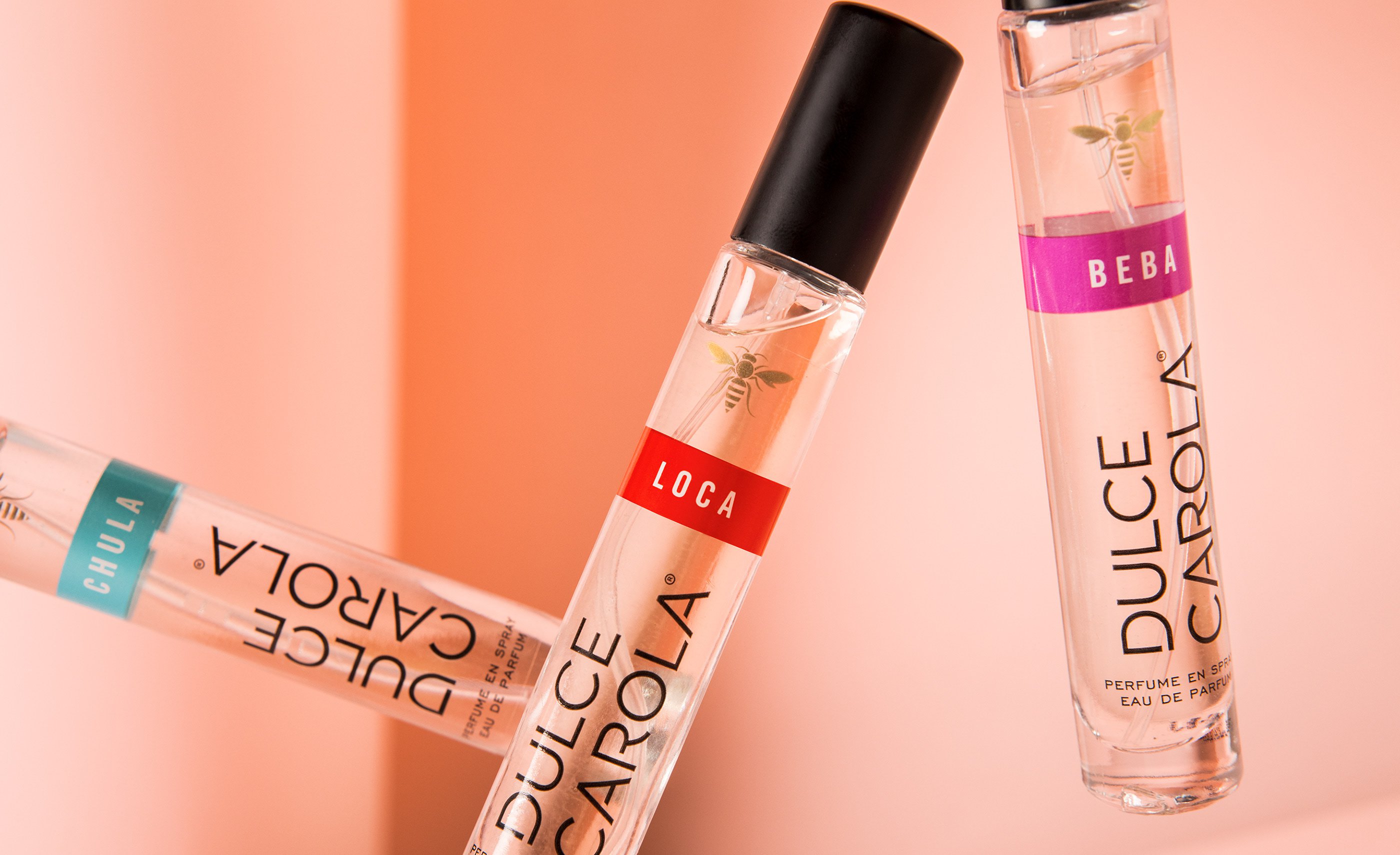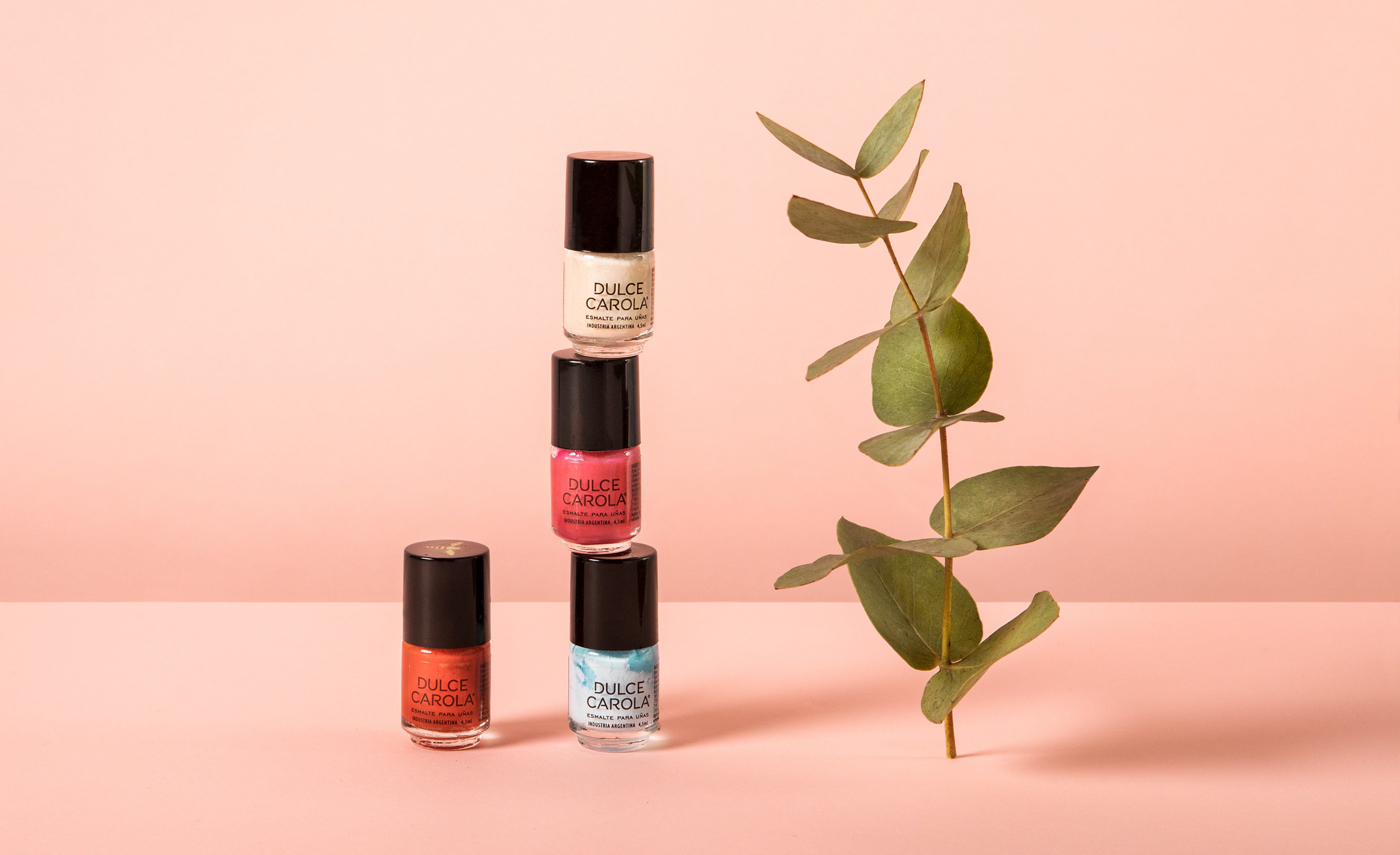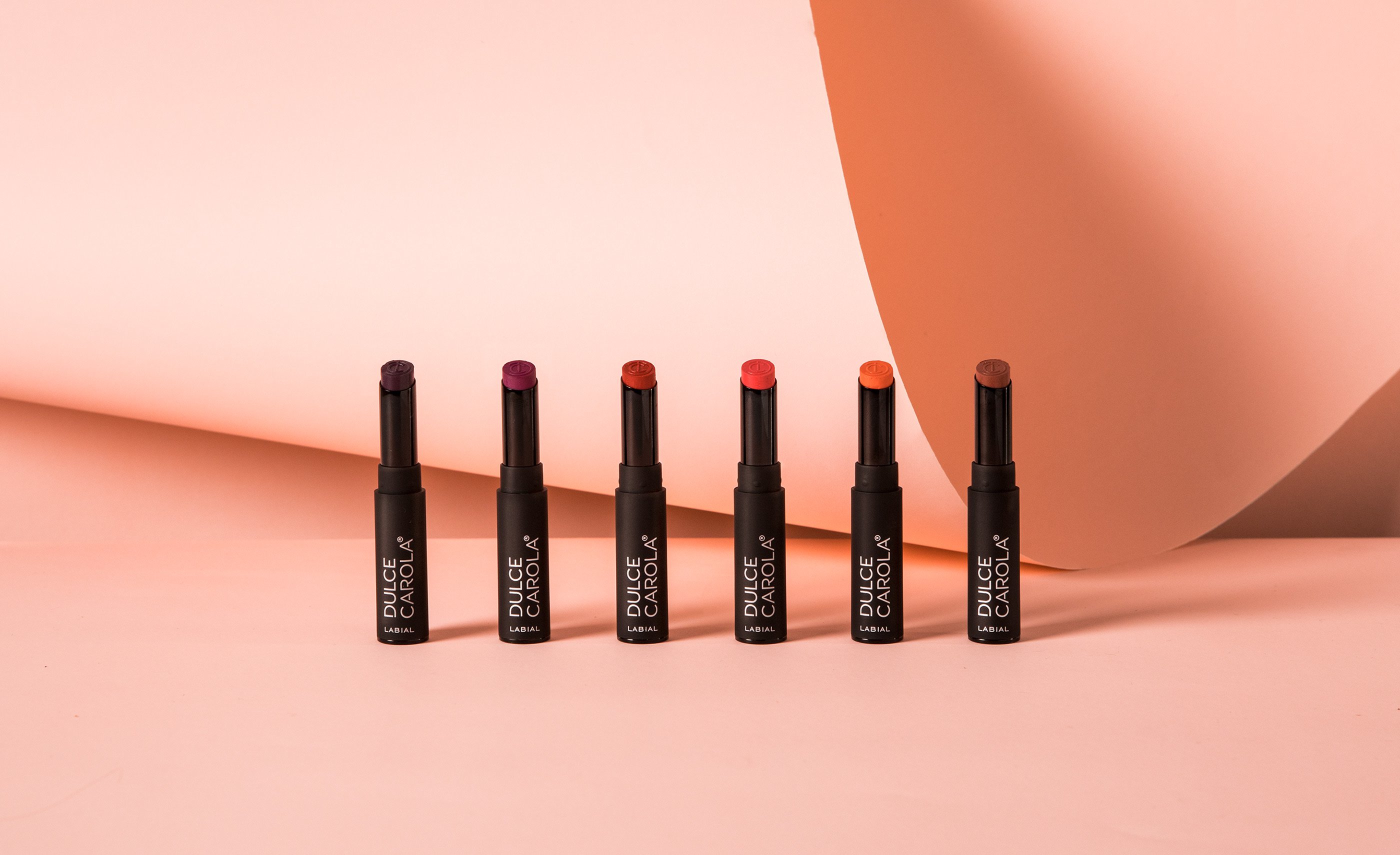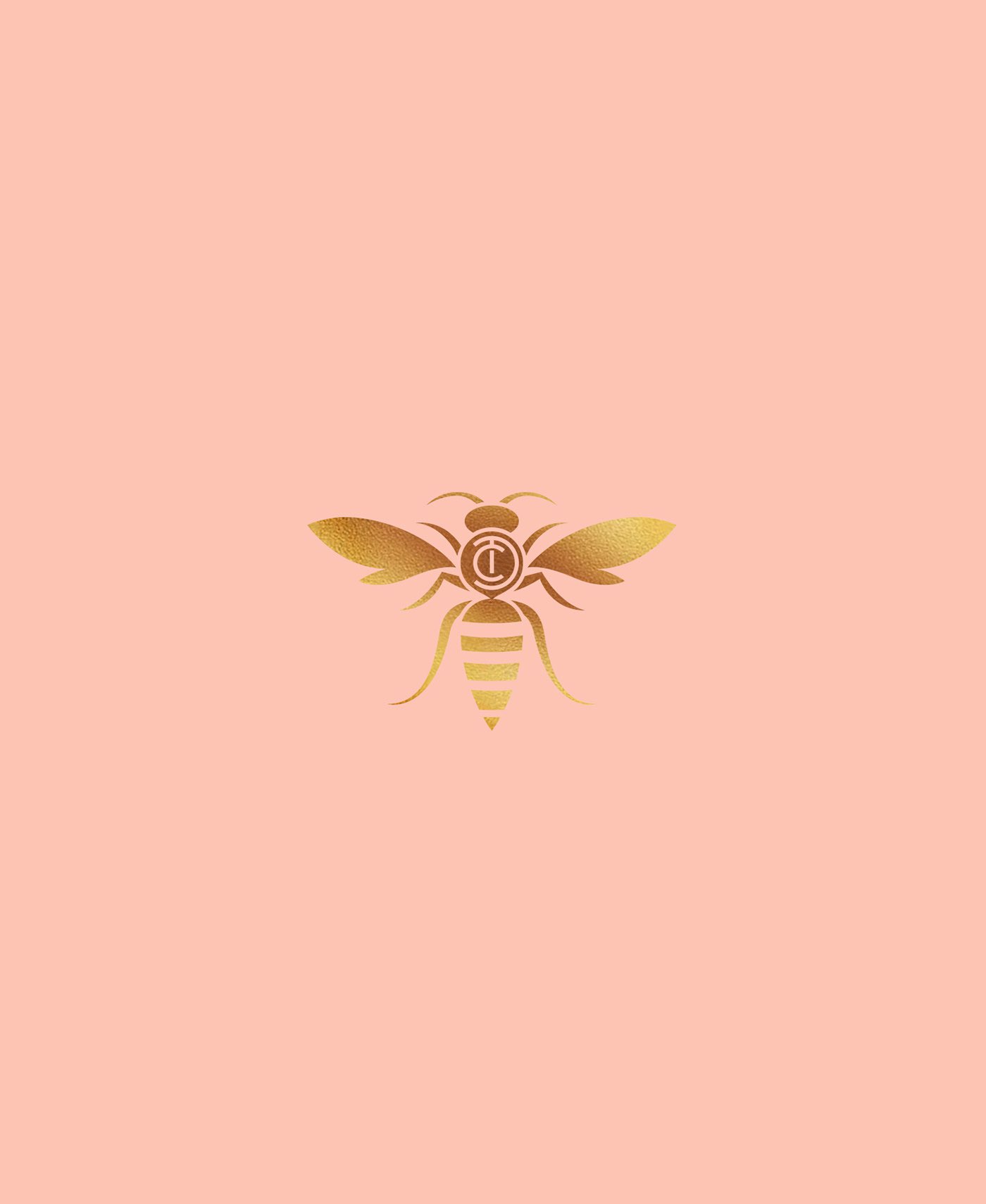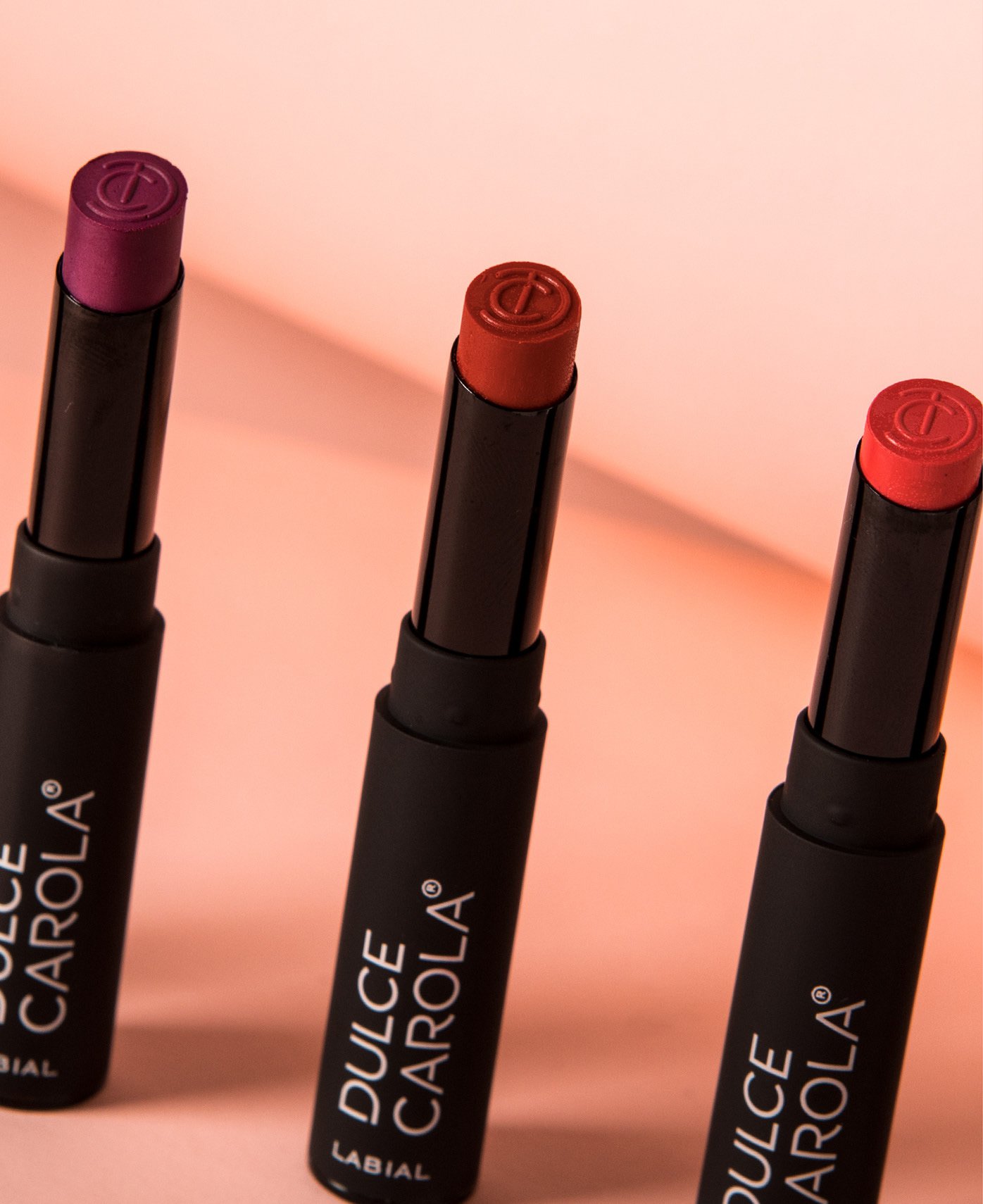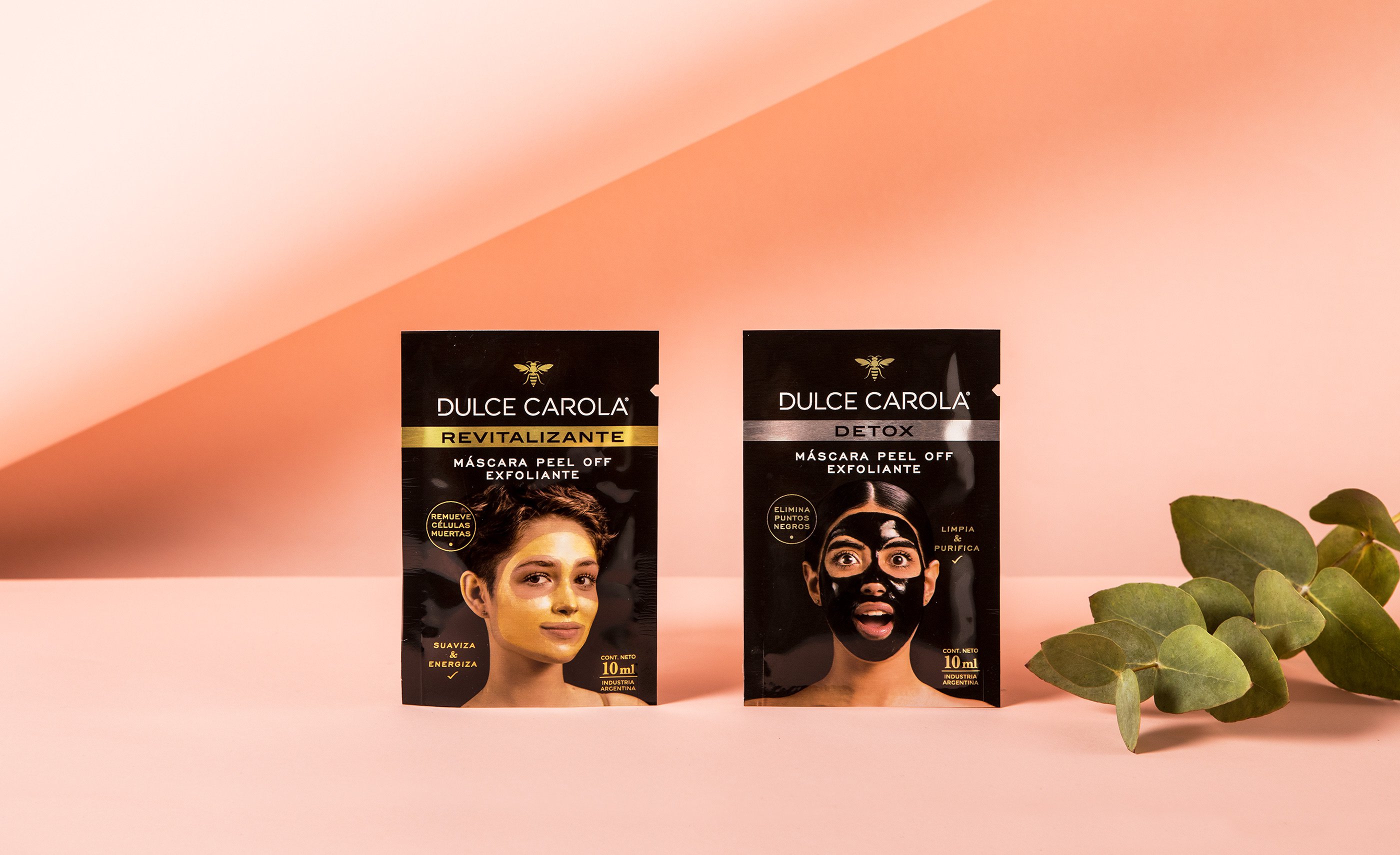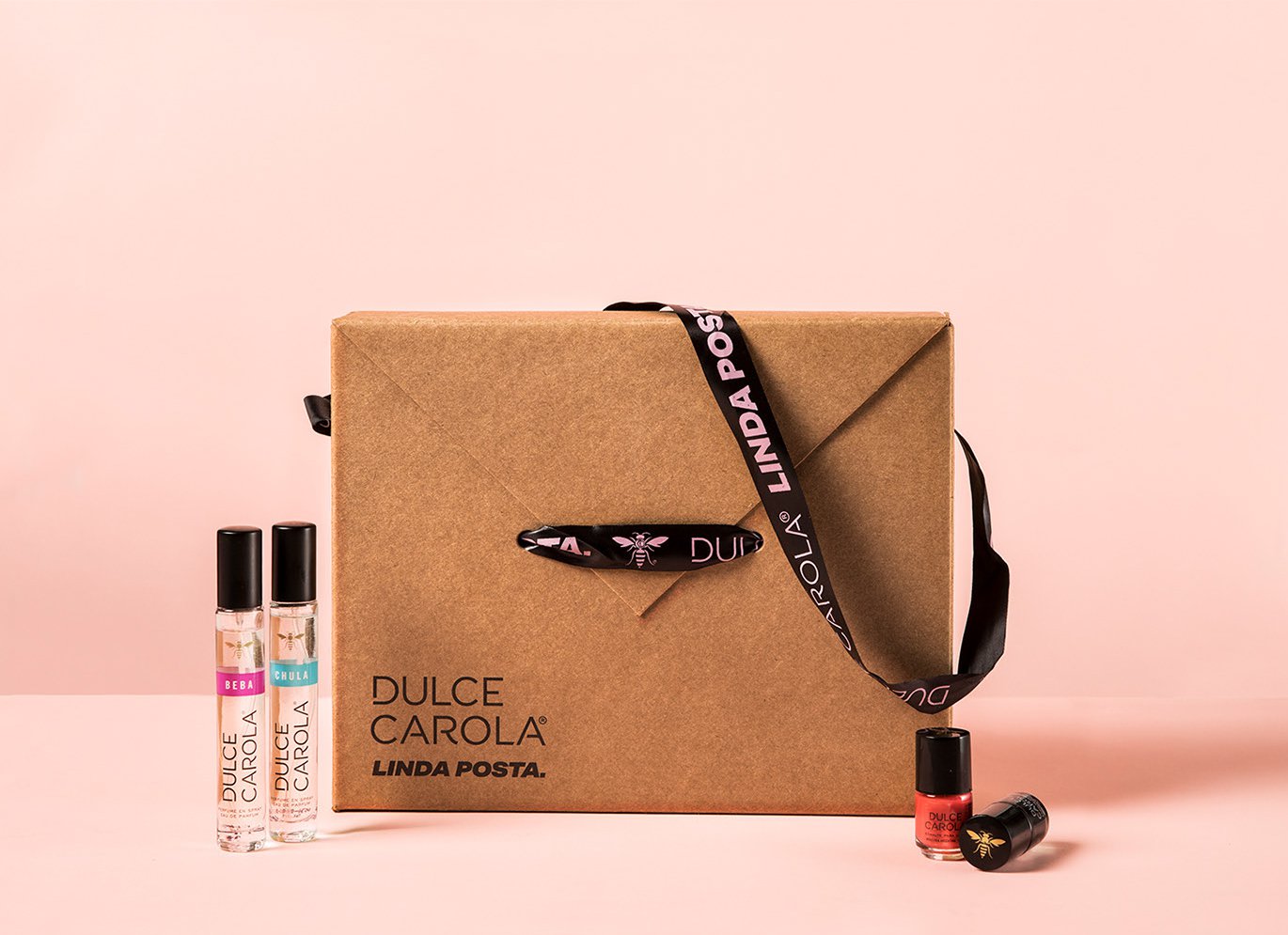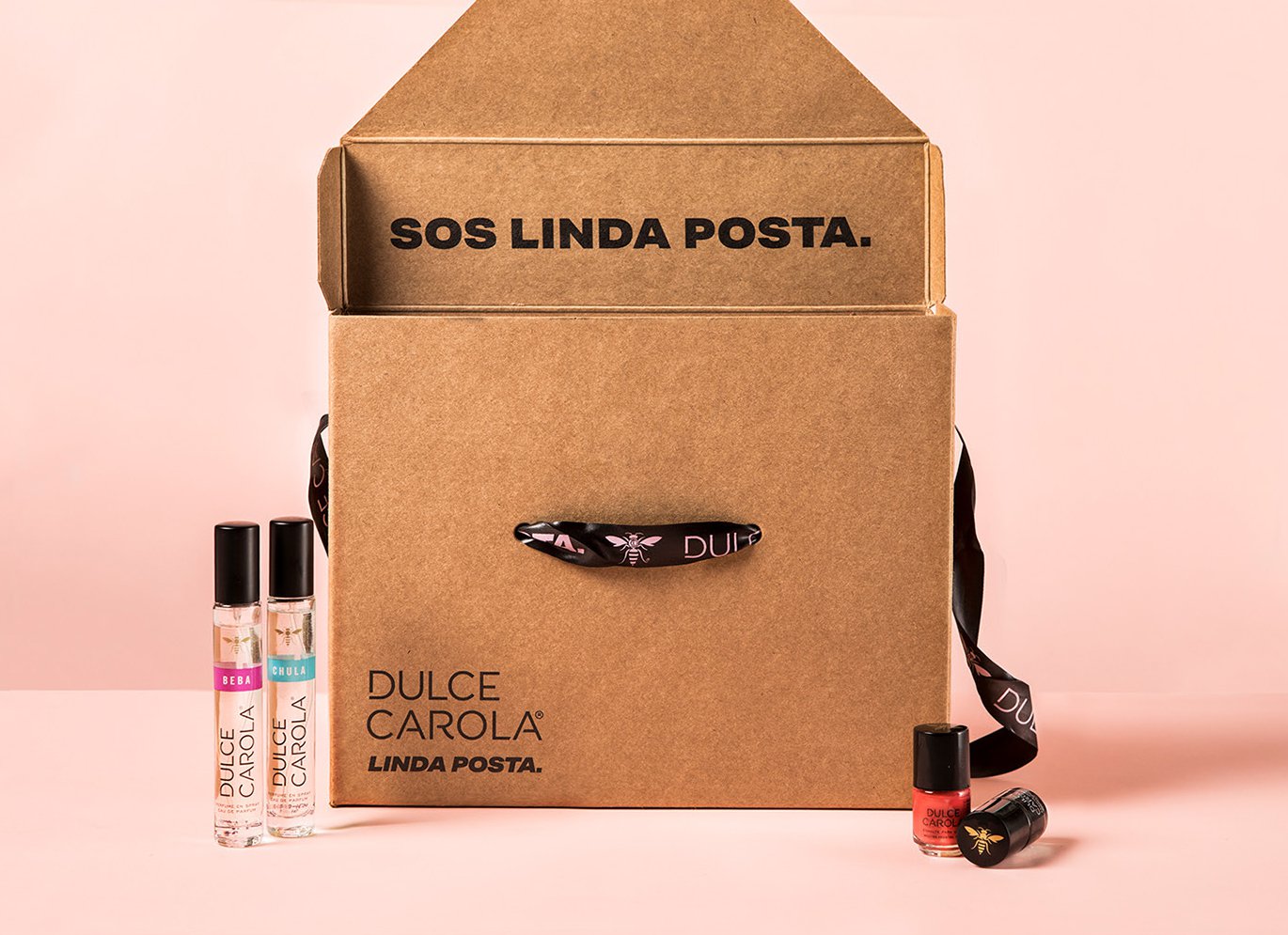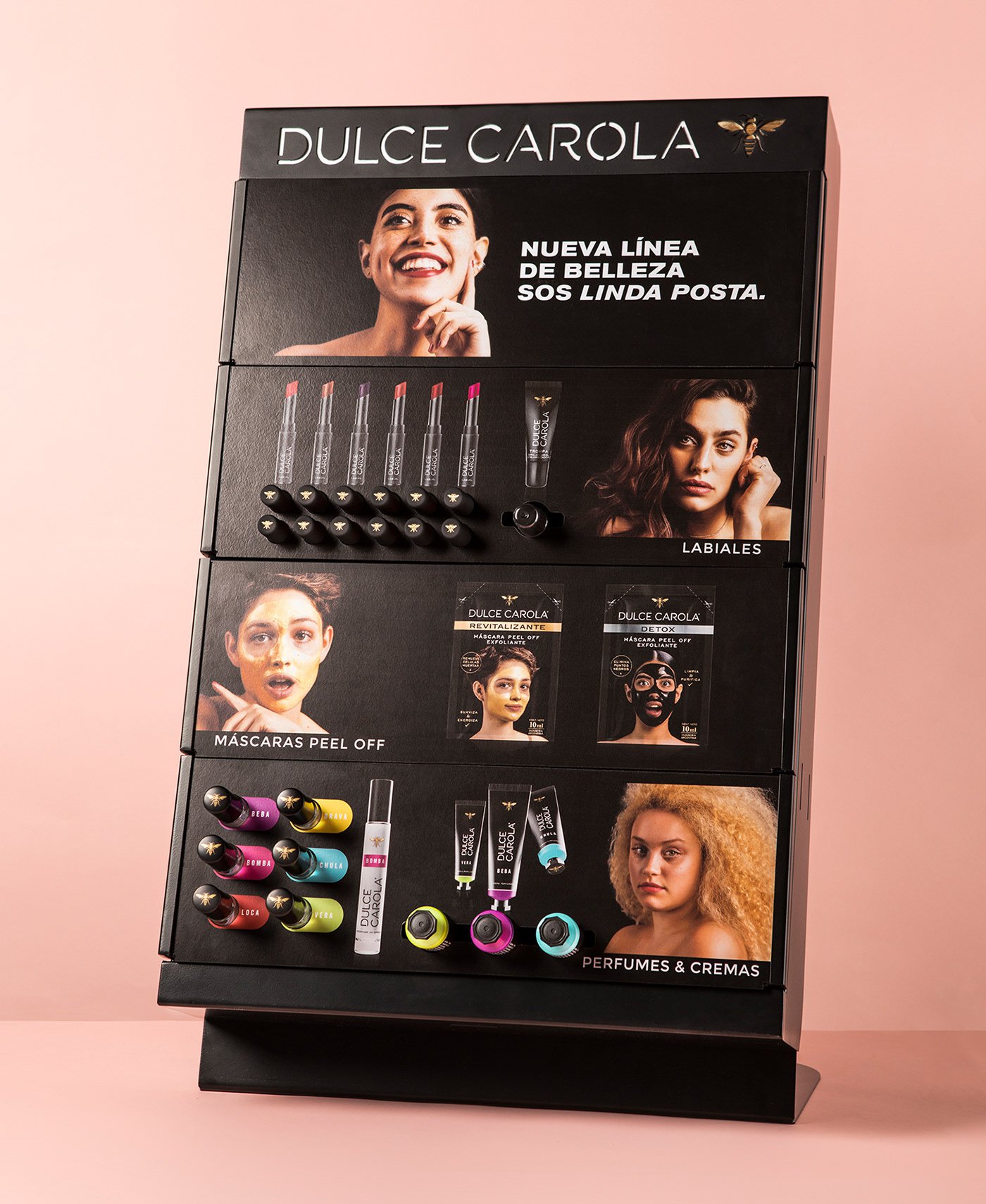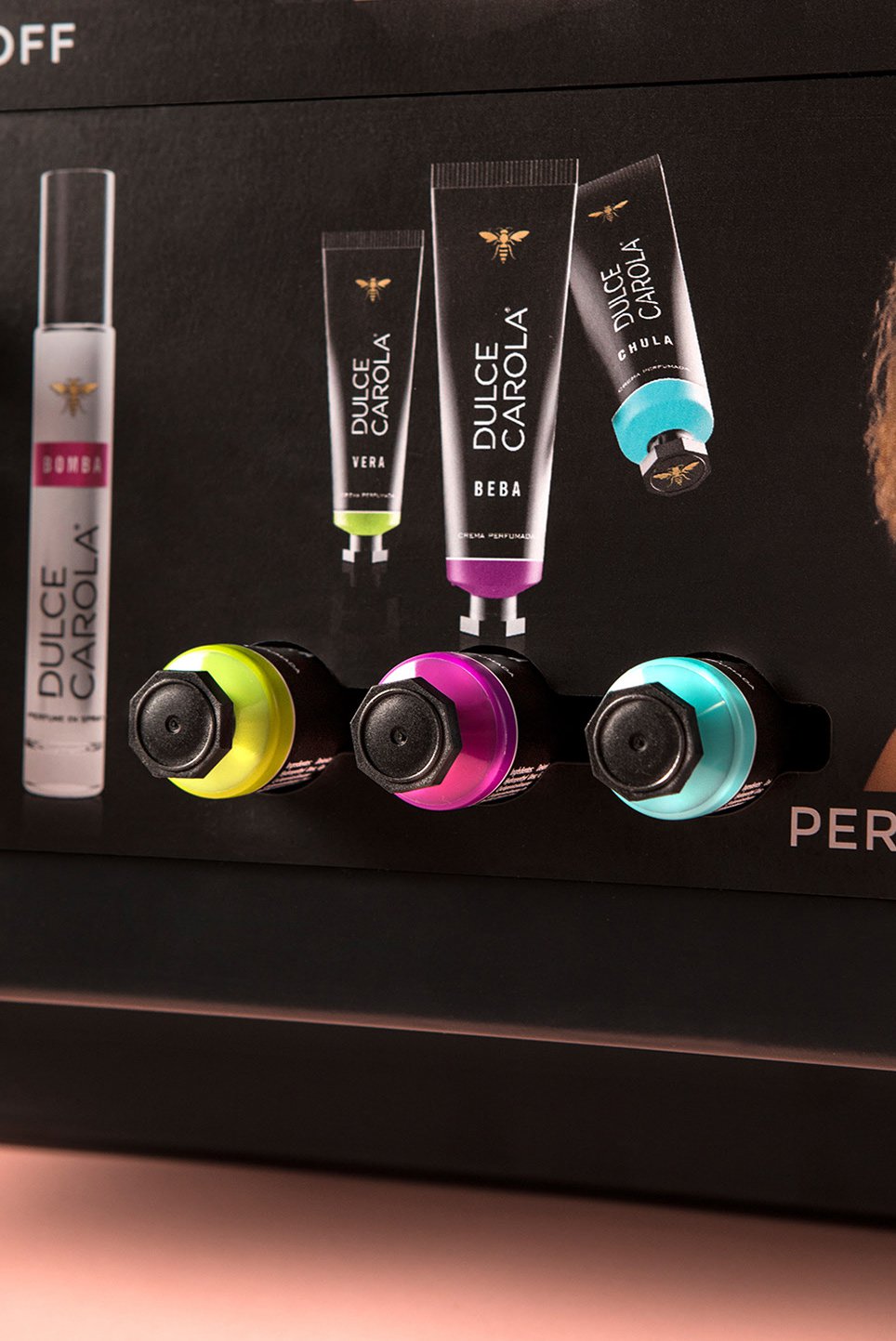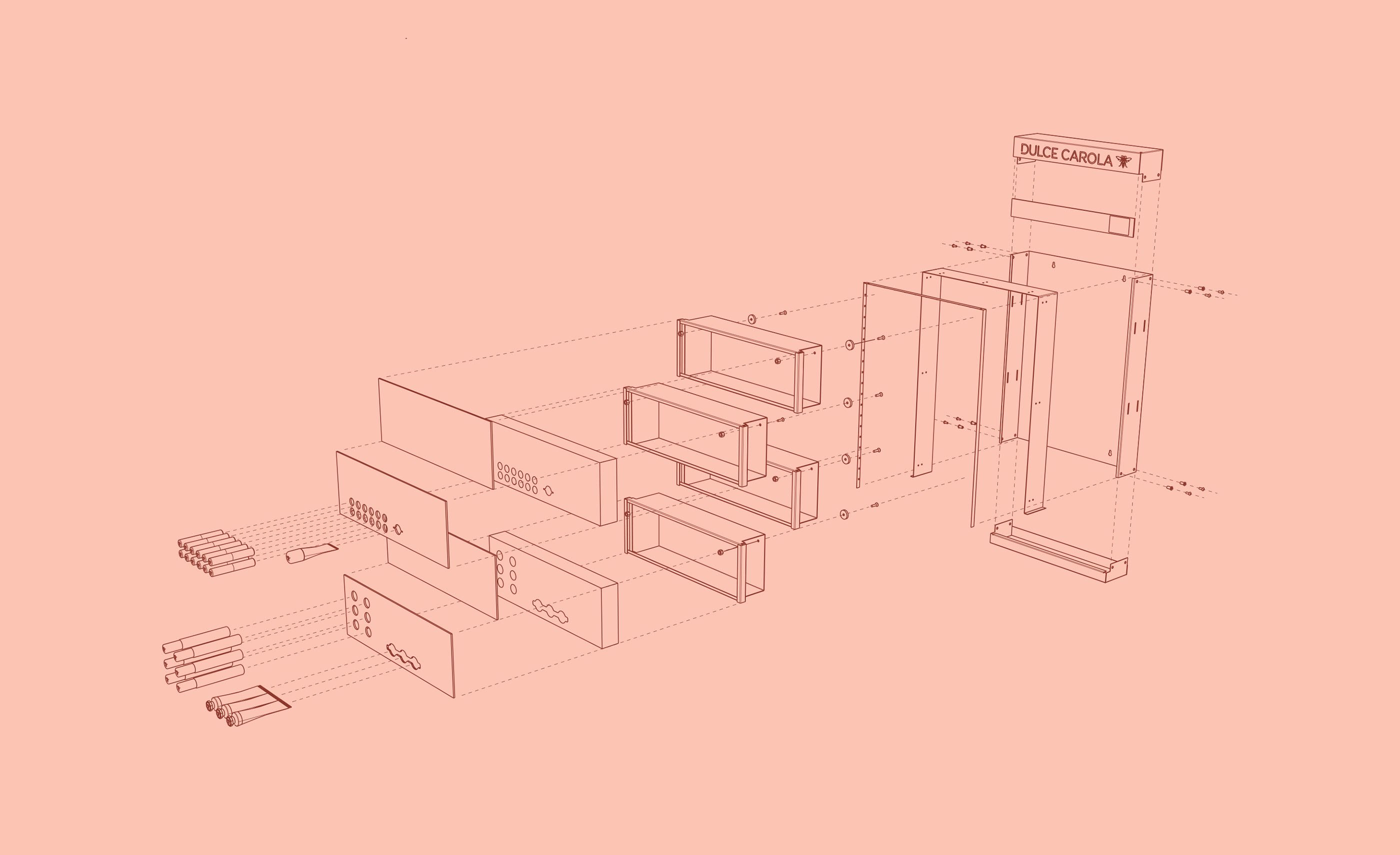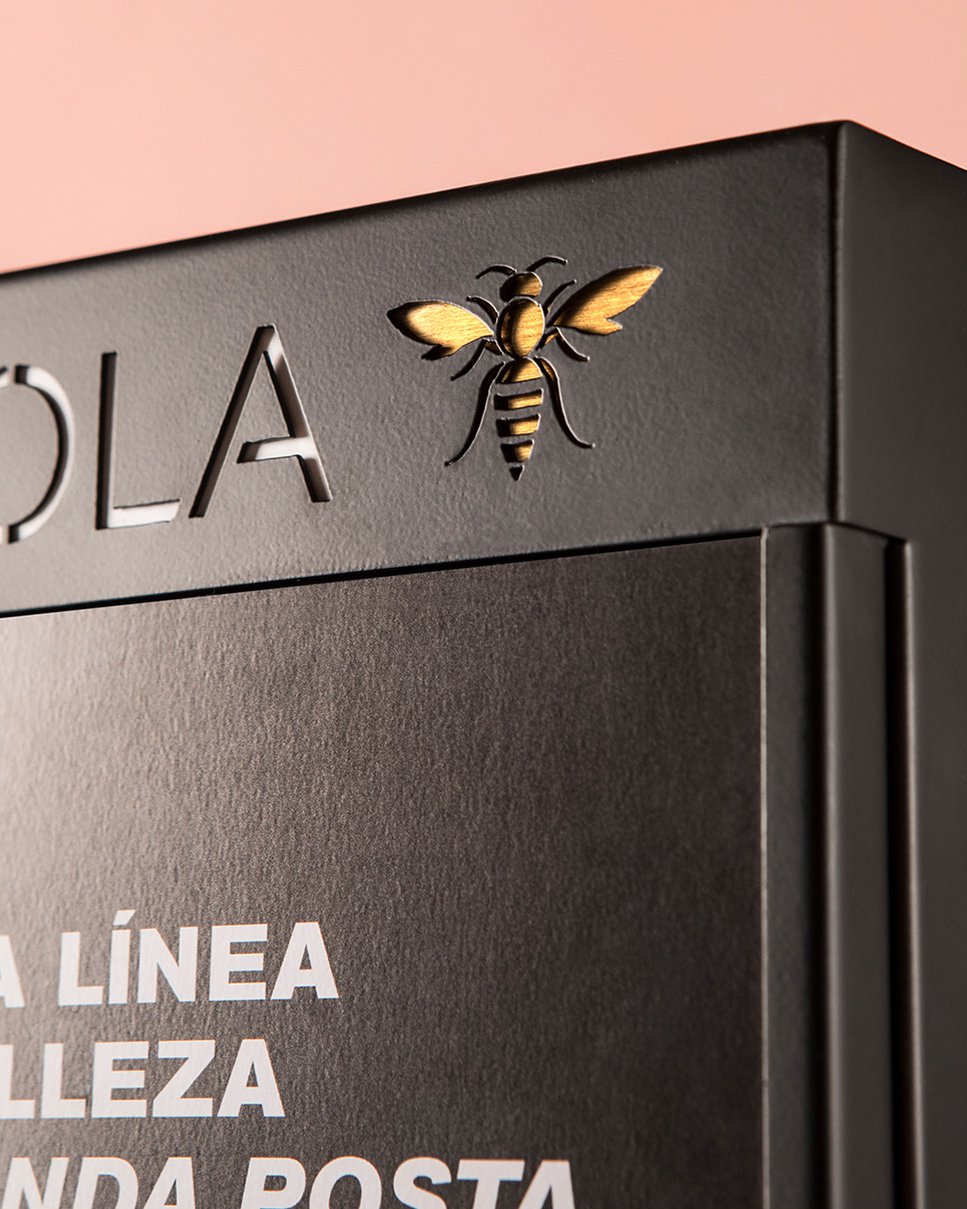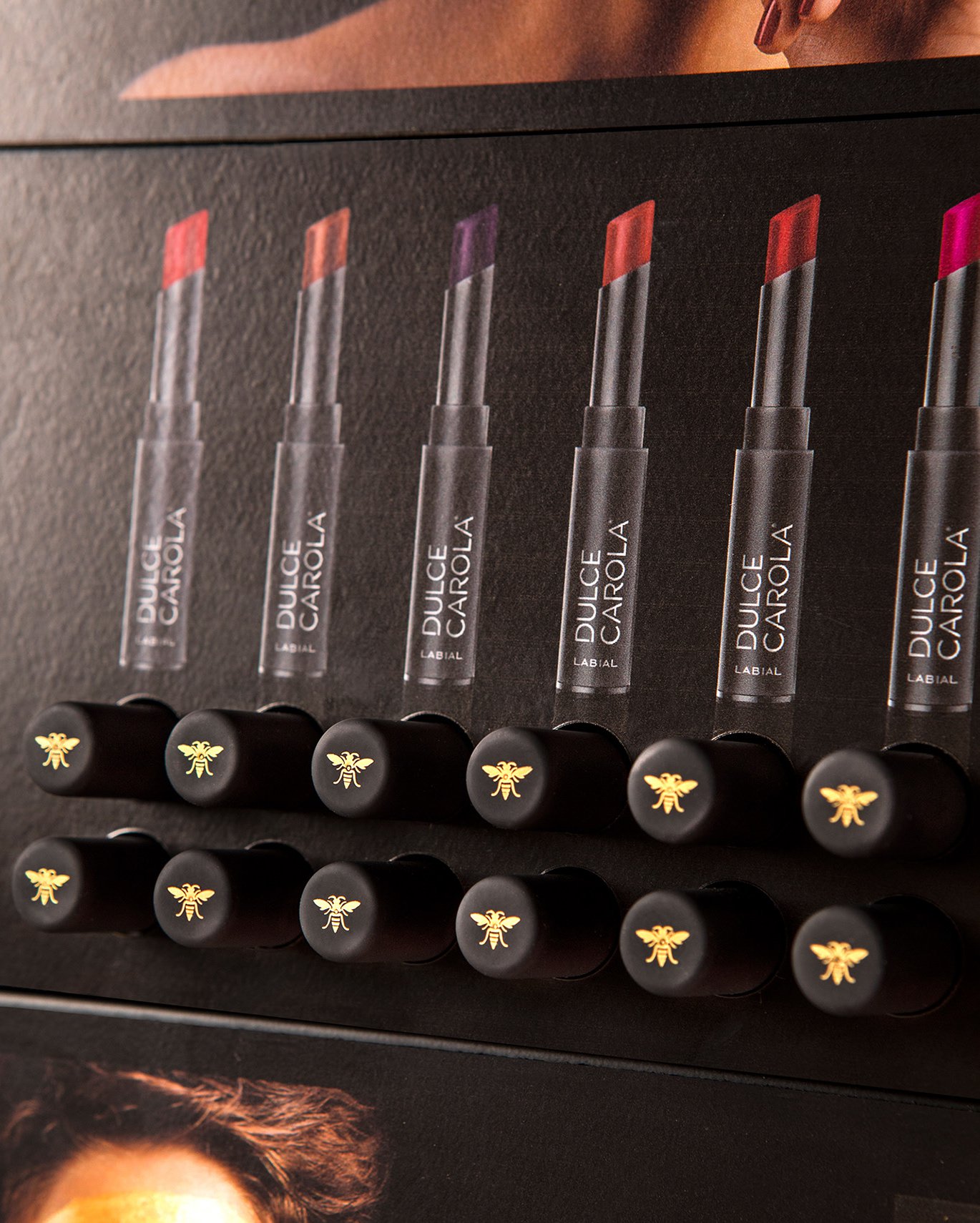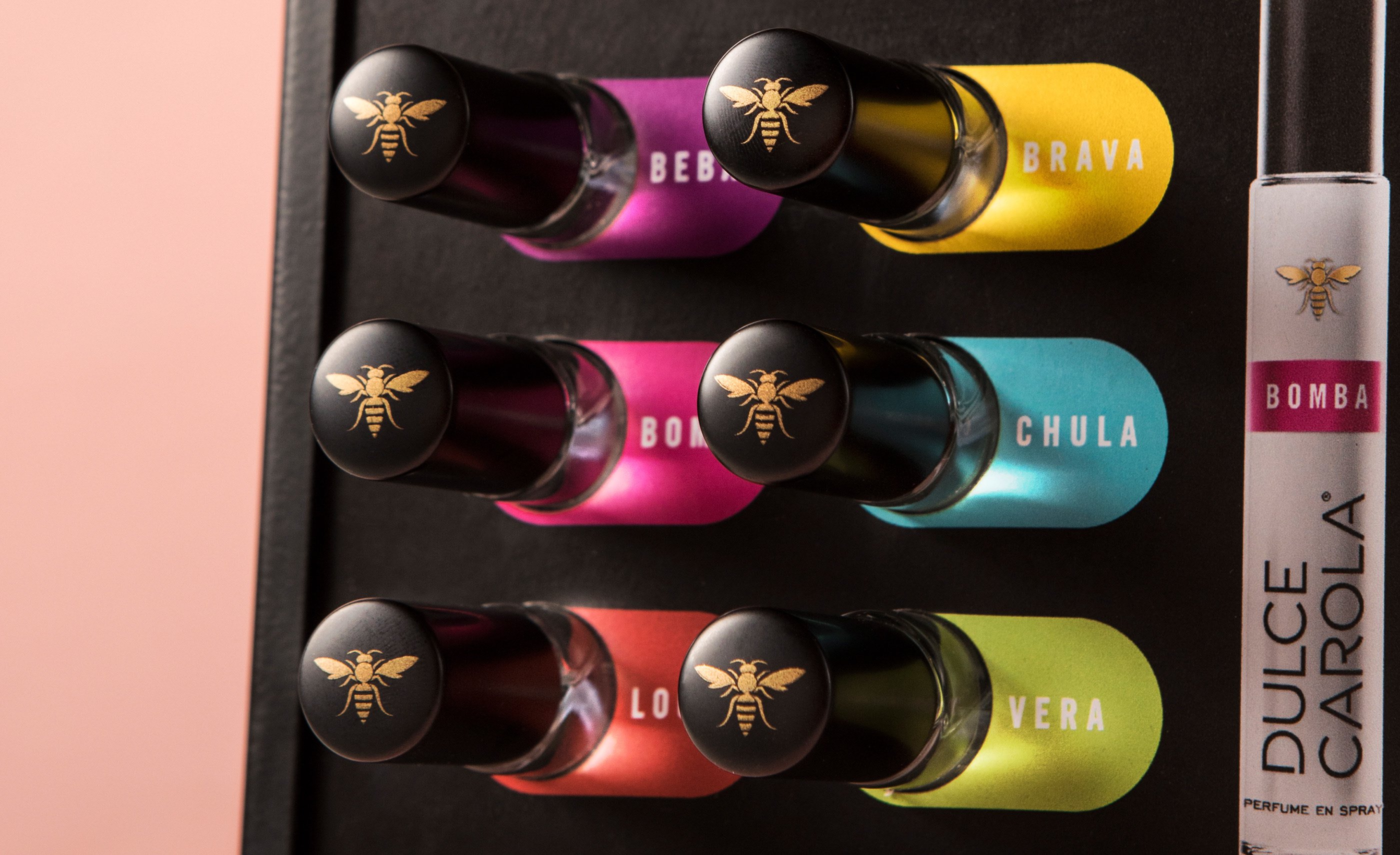 ---