Cliente

Make it Happen S.A.

Servicio

Branding & Identity. Packaging design.

Año

2023
As part of Pampa Vida's growth, the client asked Grupo Berro to design the innovative 'Pampa Vida Protein', the first almond drink with a protein source in South America.

This innovative drink is a vegetable protein blend that provides a complete protein, supplying sufficient amounts of essential amino acids.

Respecting the same structure of the line, we incorporated a black base that enhances the concept of the product.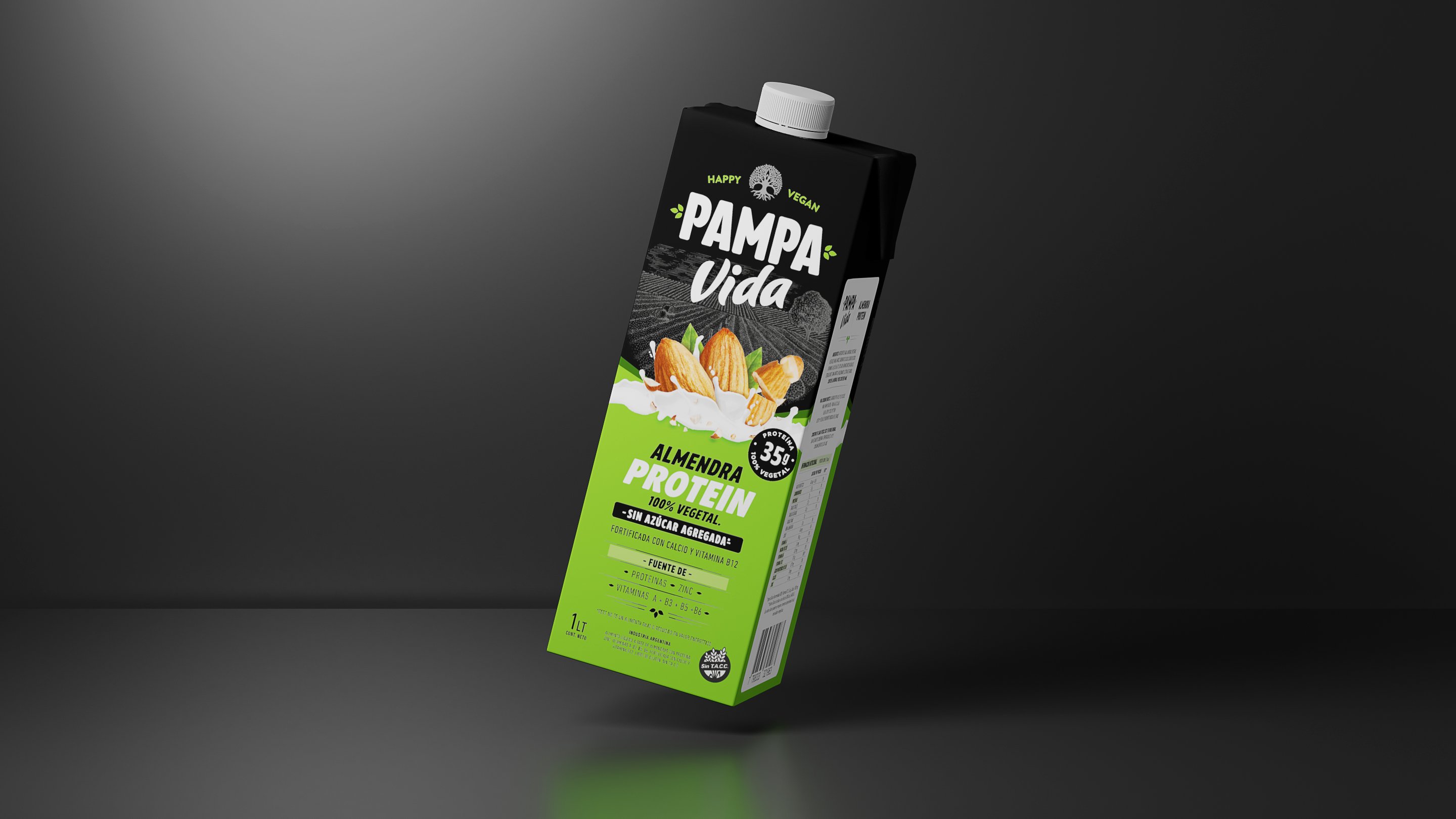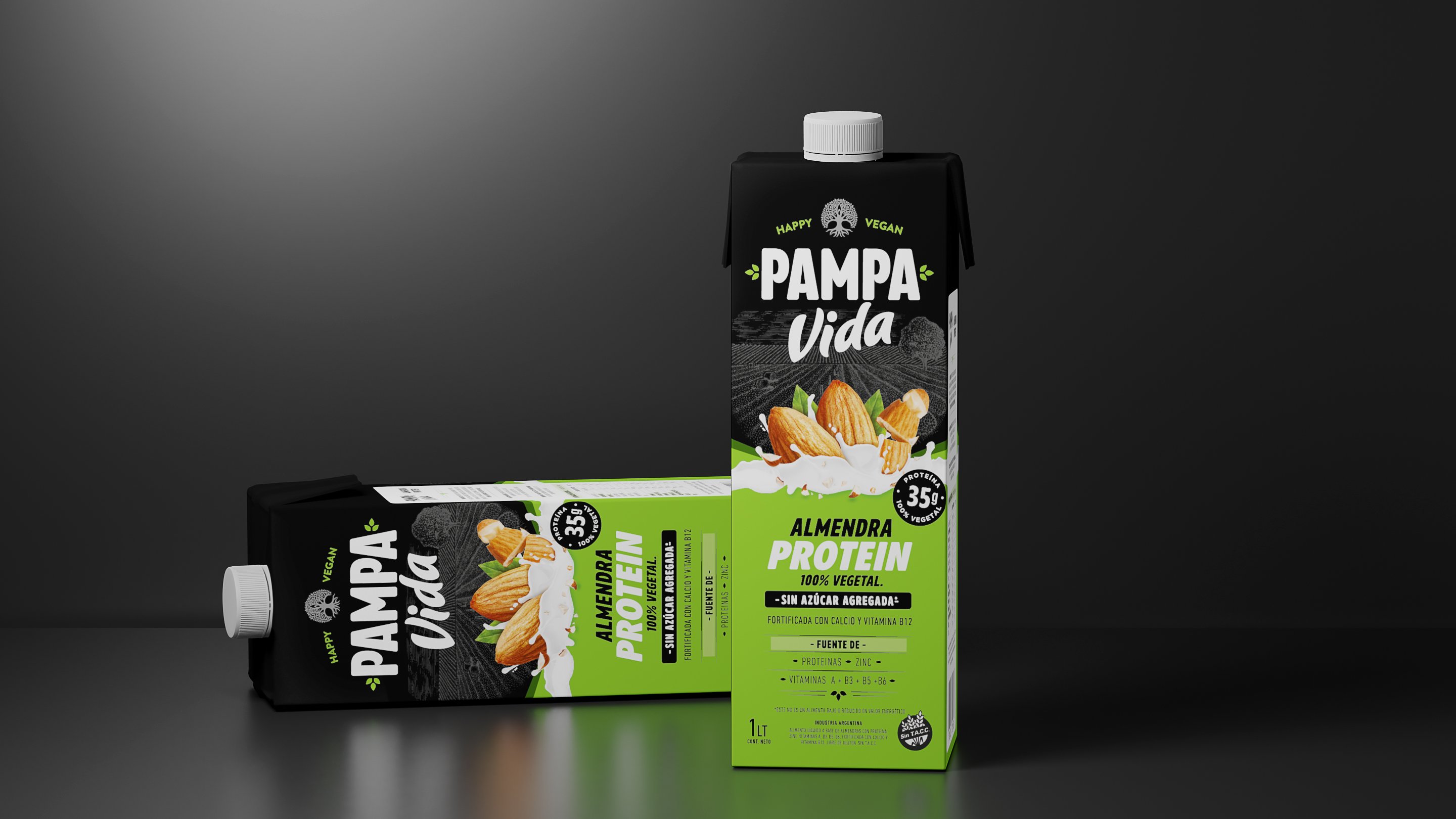 ---