Cliente

Grupo Phronesis

Servicio

Packaging design.

Año

2019
Background

With more than 20 years in the Argentine market, Oliovita is the olive oil brand chosen by the best chefs and restaurants in the country.

In Grupo Berro we have a vast experience in the oil category, having worked for brands such as Carbonell, Natura, Cocinero and Lira.

Knowing our experience, the client called us to help them update the design of their labels in line with what they had been communicating on their social networks.

The challenge

When we focused on the project we noticed that the packaging design was distant from the communication tone offered by the brand, which is very active in social networks and closely linked to renowned chefs. The packaging design, in this context, looked old, outdated and without a good differential between each type of oil, also generating confusion when choosing the product.

In the research that the client had carried out, the strong recognition that consumers had with the bottle format was highlighted and that was one of the keys to take into account.

The Result

The work consisted of respecting the structural design of the existing bottle and clearing the brand of all the elements that made 'noise' and gave an idea of ​​an old fashioned product.

We design transparent labels for blends, mainly highlighting the name. For the varietals, that Oliovita was a pioneer in Argentina, we decided to propose a white label with a clear and elegant message that, respecting the DNA of the brand, it would be different from the blends.

For organic oil the new design was applied in another type of bottle with the purpose of presenting it differently from the rest of the line, with the brand applied vertically, on a transparent label.

Finally we adjust the design of 'Aprile', which as its name indicates is a premium blend that is born in the early harvests of April, achieving an exclusive high-end oil that expresses a bitter and spicy flavor.

Today Oliovita is shown with a new design more style and the brand looks more vital, aligned with the most innovative and young message that the brand has been communicating.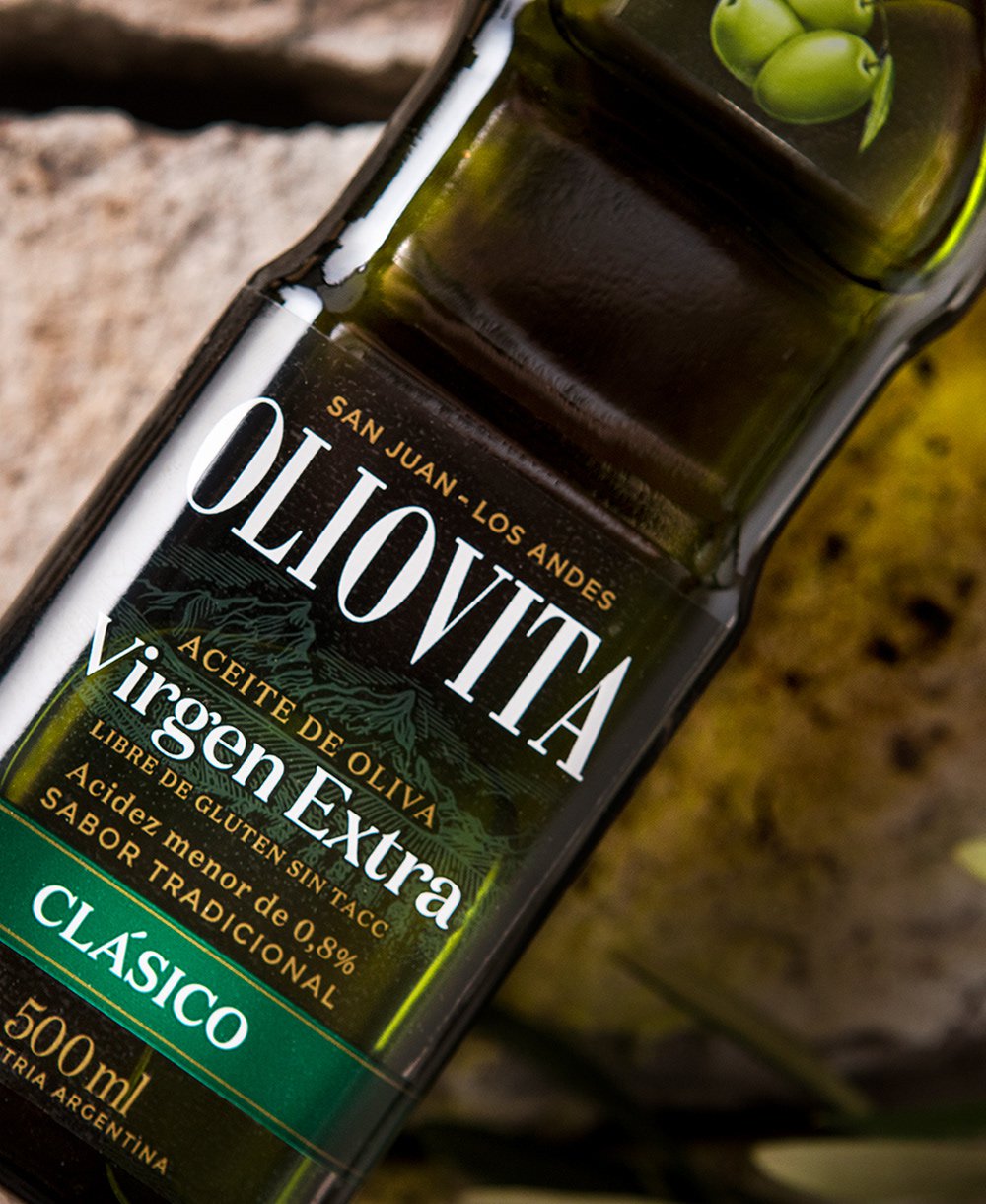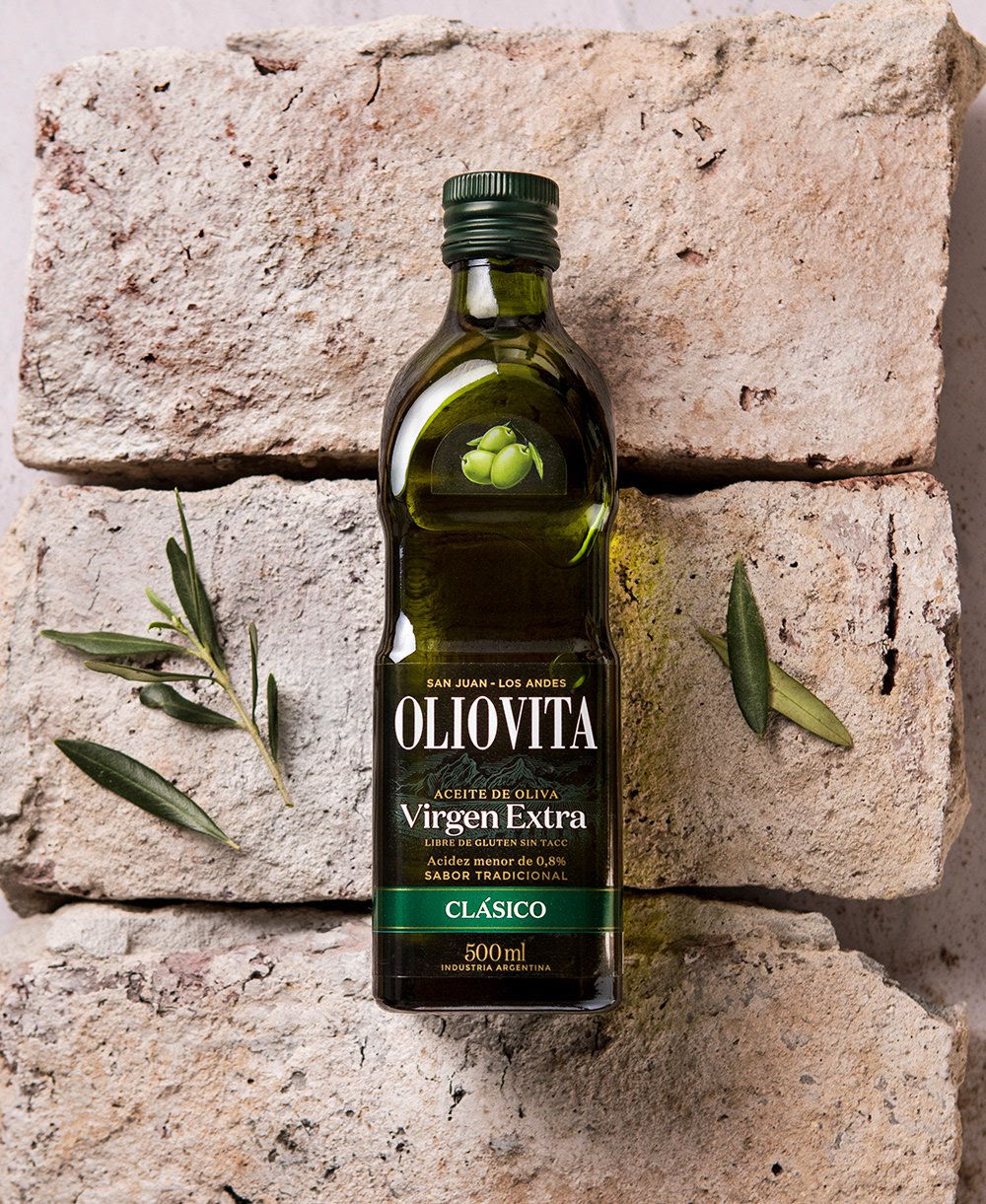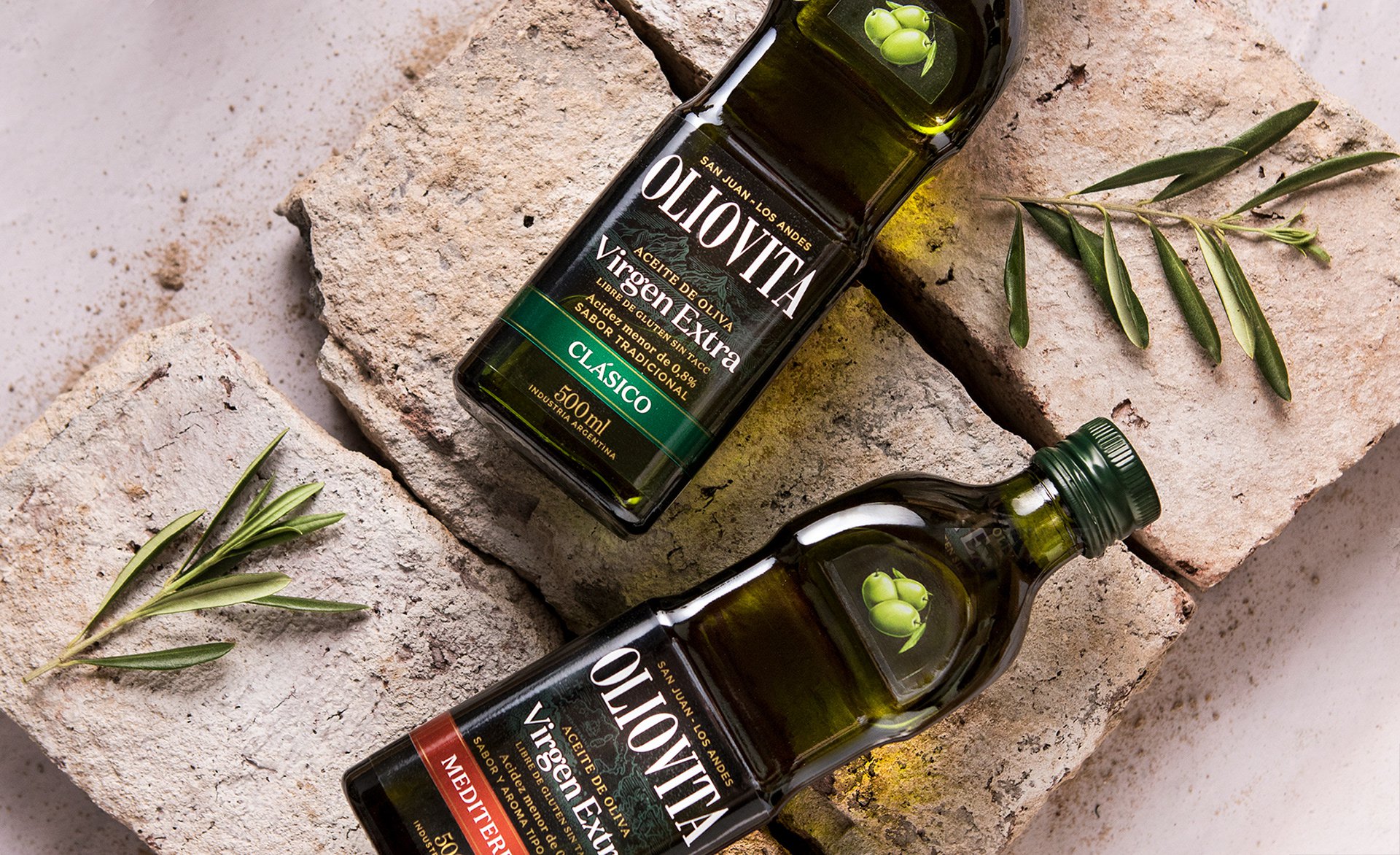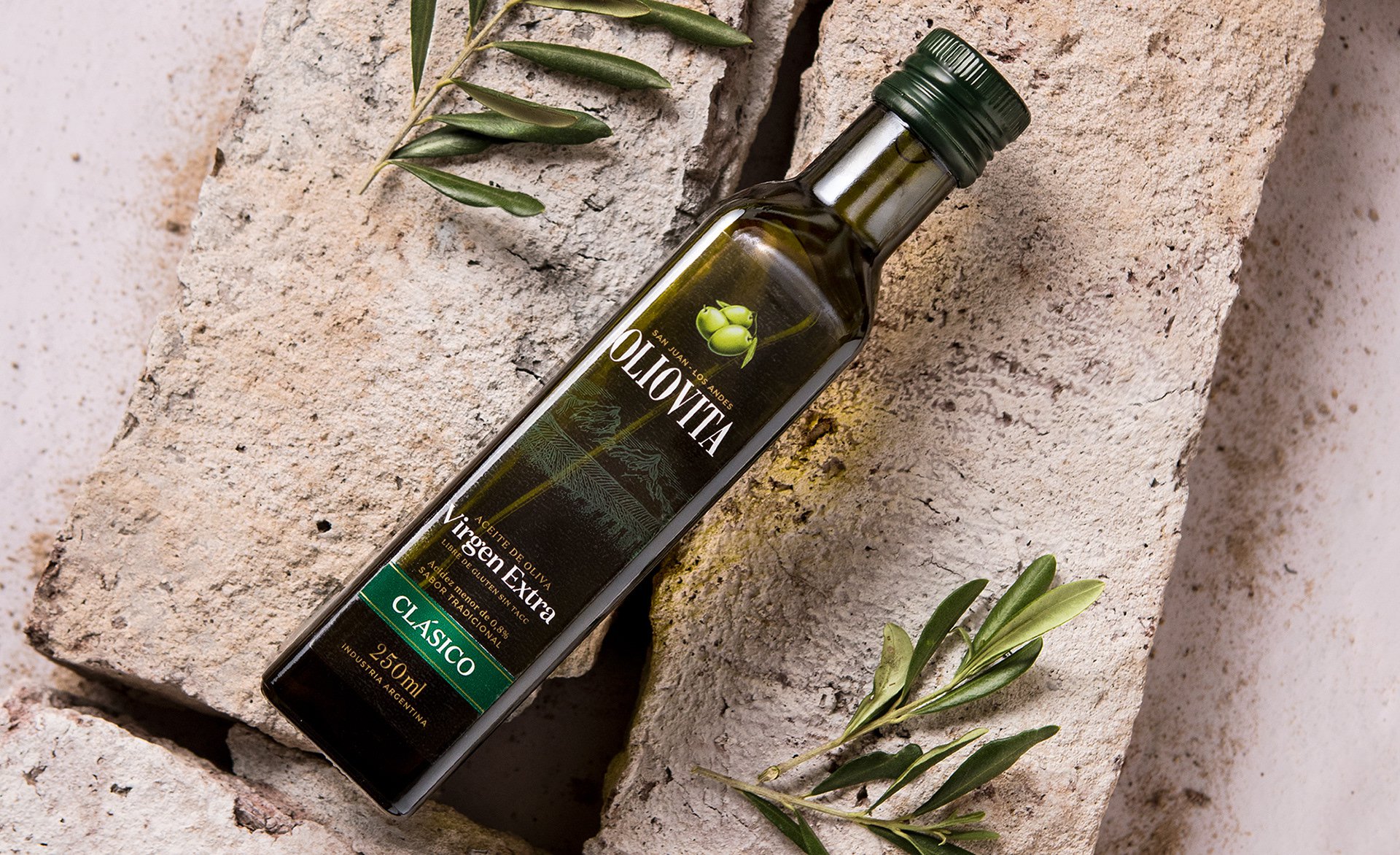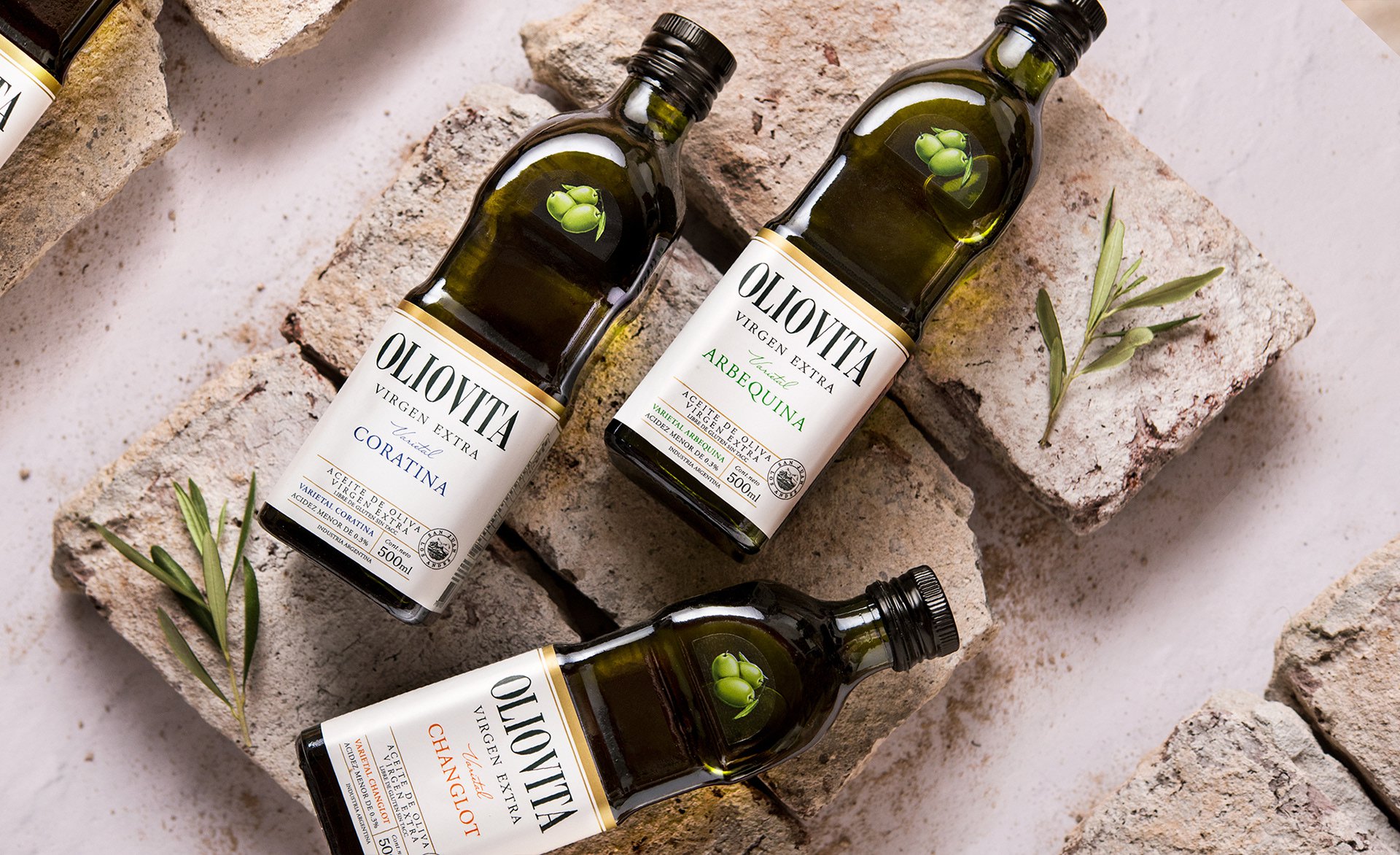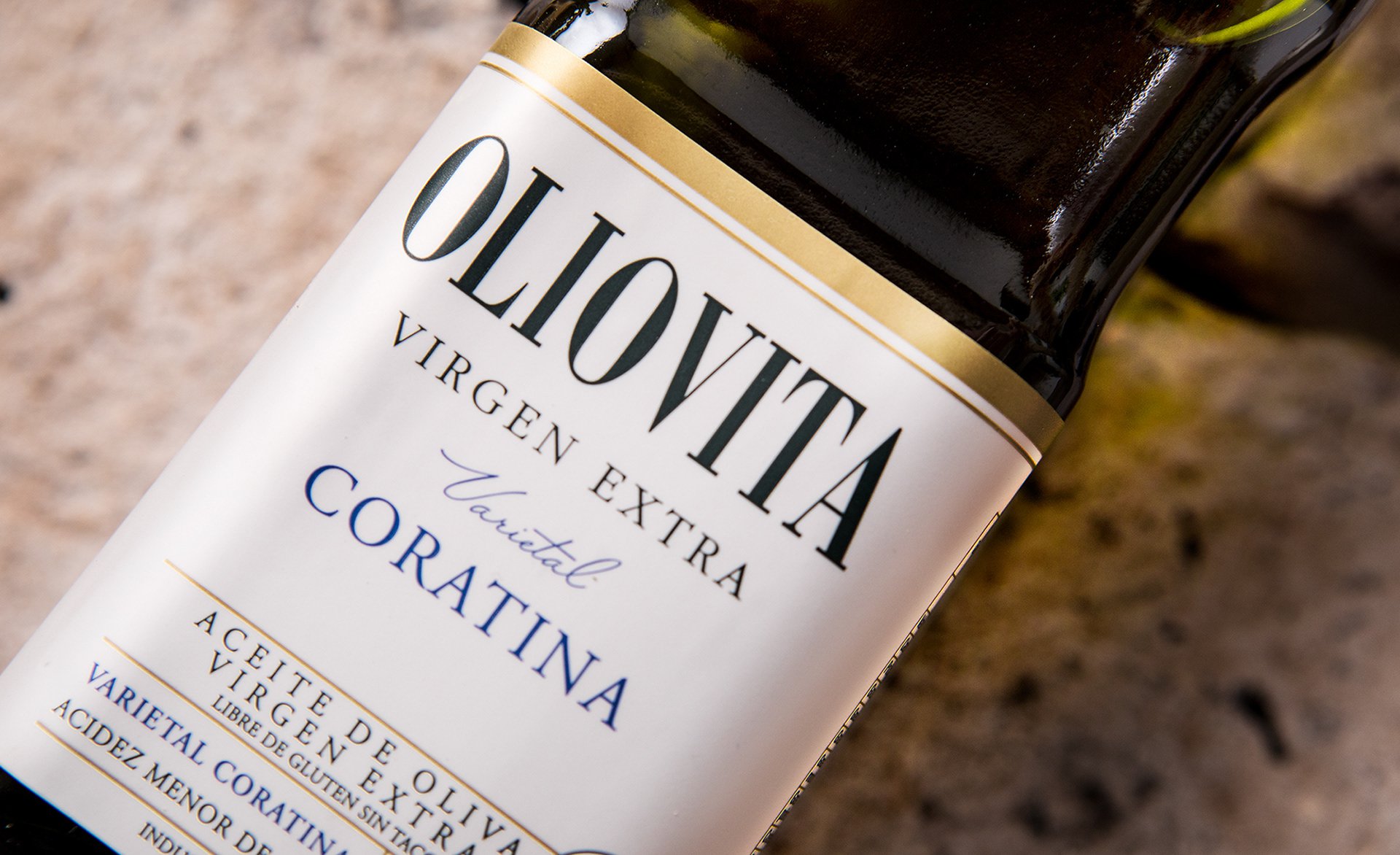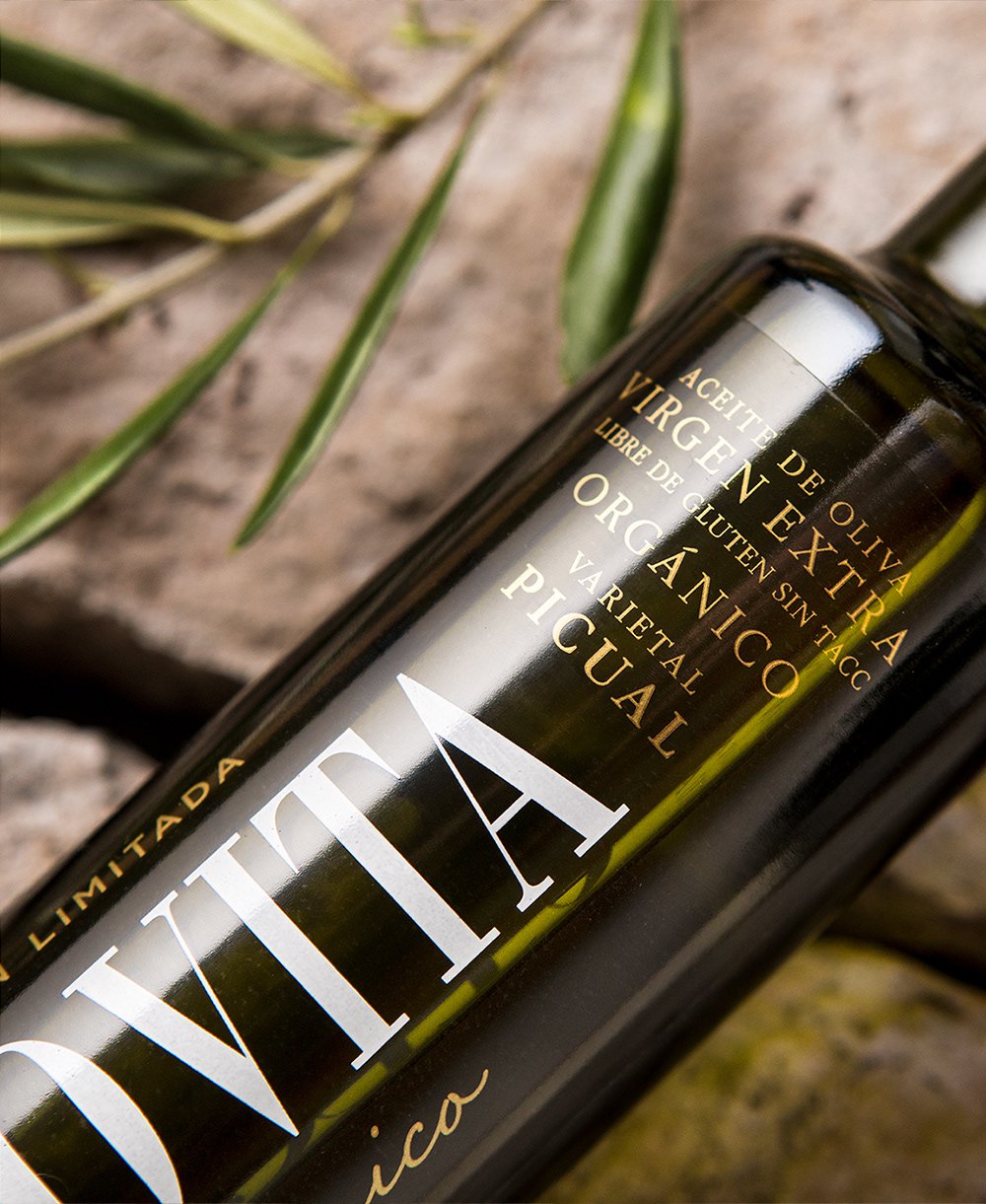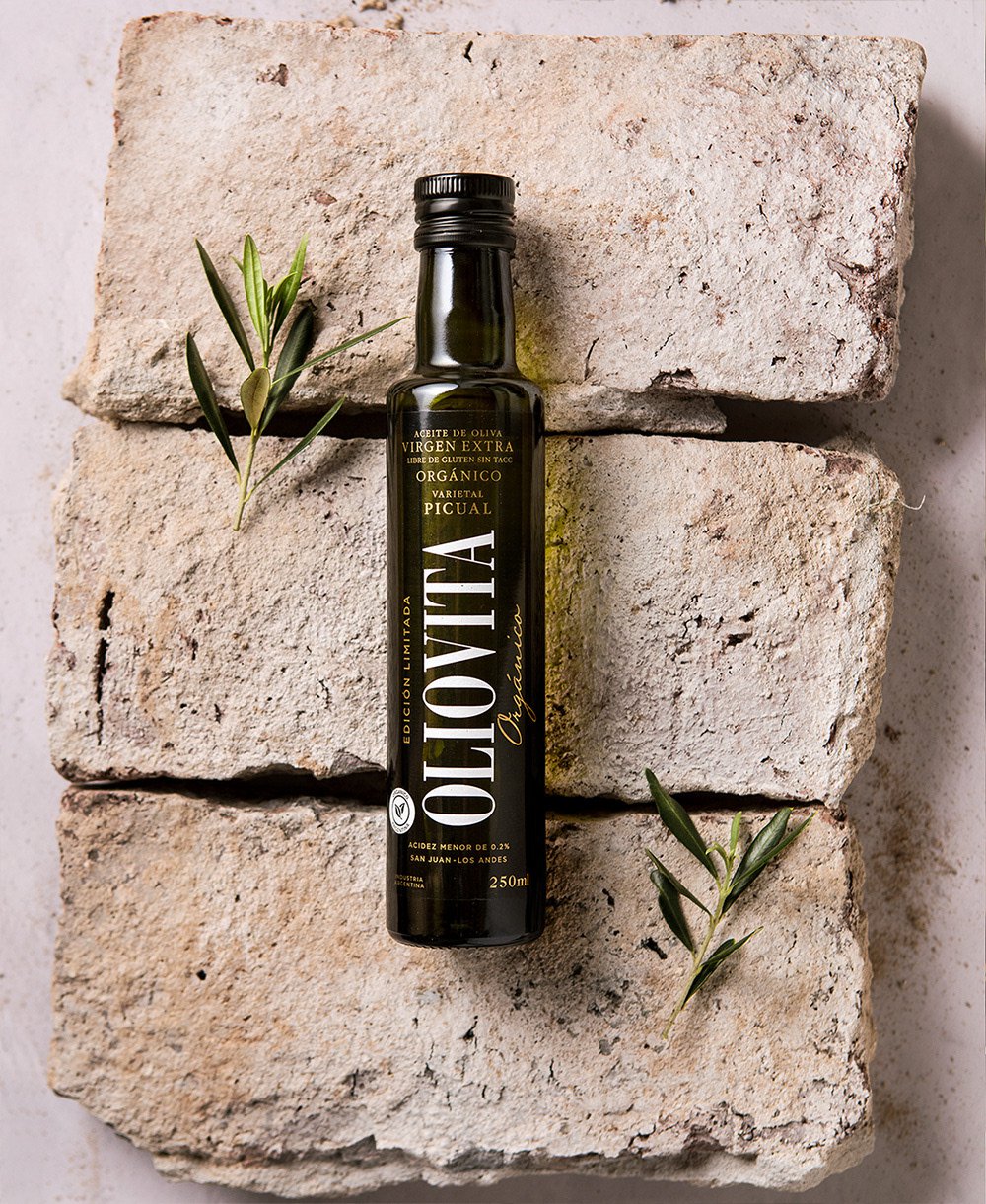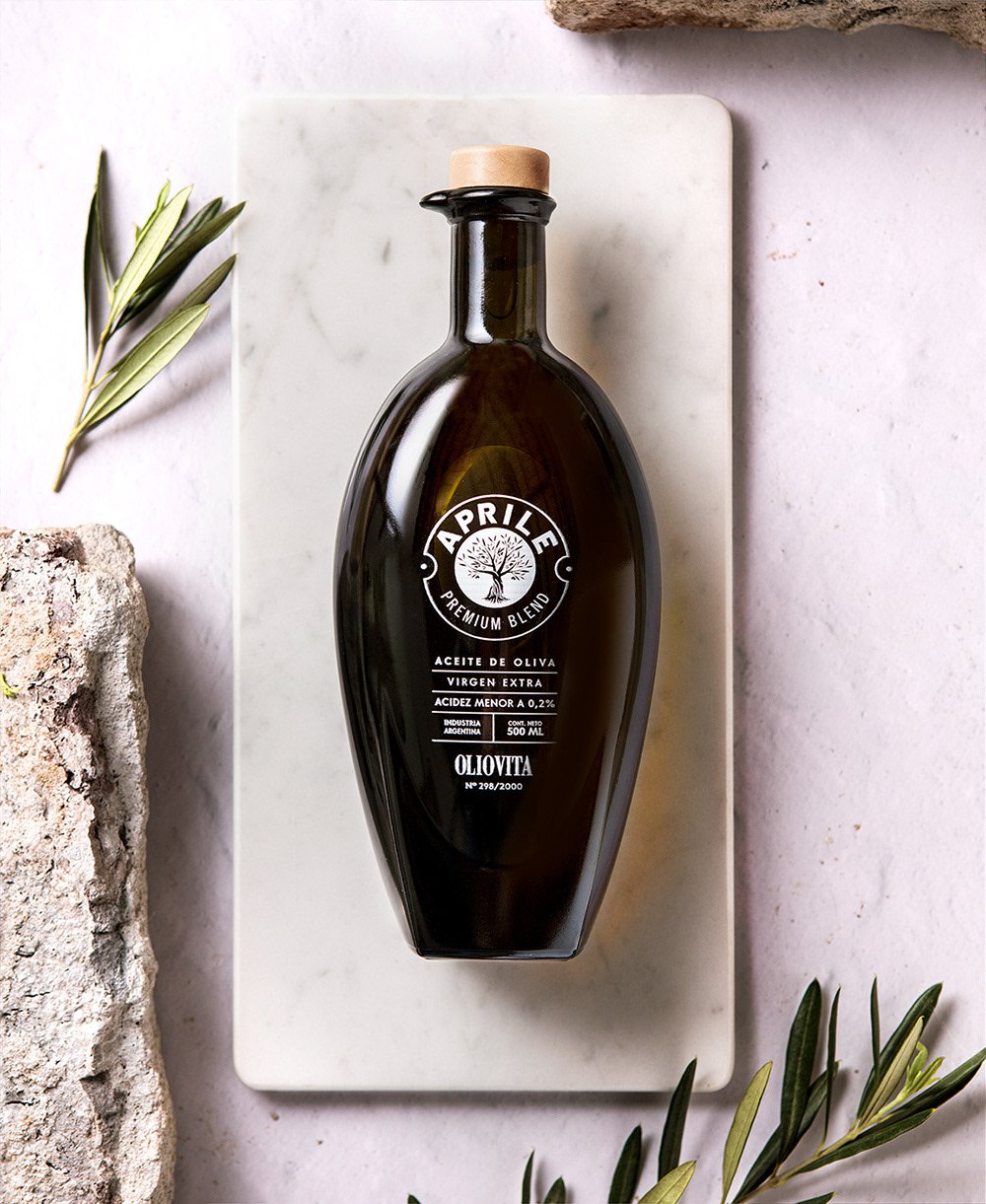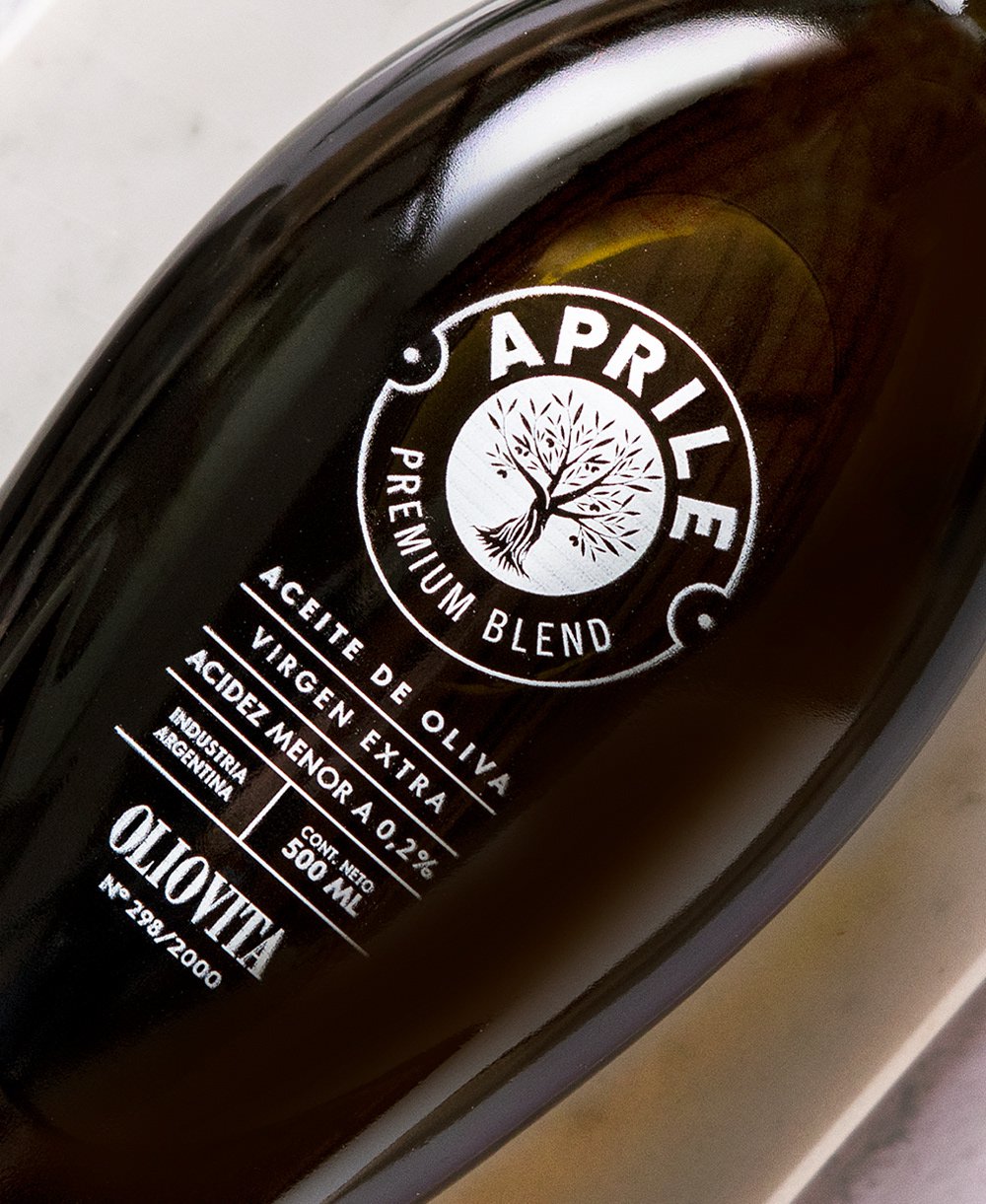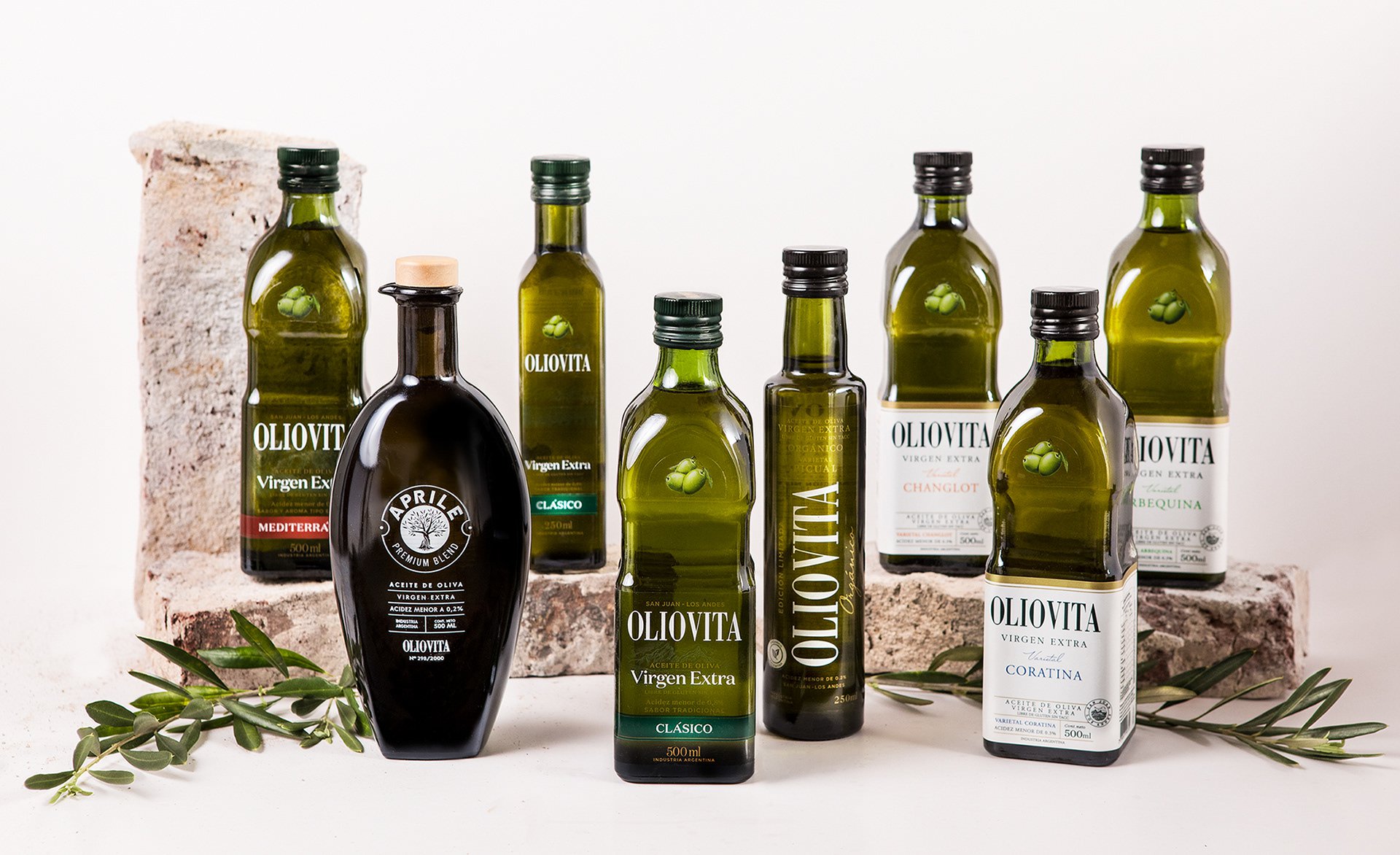 ---