Cliente

Cambiasso

Servicio

Branding & Identity. Packaging design.

Año

2018
With the experience of the successful development of branding and packaging for Té Supremo, Cambiaso asked Grupo Berro to redesign the Adelgazul brand.

Adelgazul offers natural foods, low in calories and rich in fiber, for people who want to be in shape and feel good. Complete foods, specially developed to fulfill two objectives: to provide fuel that the body needs to fully start the day and offer flavors to the height of the most demanding palates.

Adelgazul cereals are presented in 5 varieties: sport, granola with fruits and natural fiber of cereal. And the cereal bars come in 3 combinations: chocolate flavor with chia and linseed, cranberries with goji flavor and lemon flavor with chia and linseed yoghurt.

Adelgazul's foods are free of cholesterol and have a very low sodium content.

The challenge

The challenge was not easy, since the name carries a negative weight because the word adelgazar is linked to restriction and diets, far from what consumers today are looking for that is to take care without resigning flavor.

The result

The redesign work reconverted the brand with a new gestural and friendly logo, and we designed the two packaging lines with packs that exhibit, in a clear and attractive way, the quality of the products that is the great differential of the brand.

Today the identity of Adelgazul is renewed with a clear proposal of cereals and healthy snacks, natural and rich, of great quality.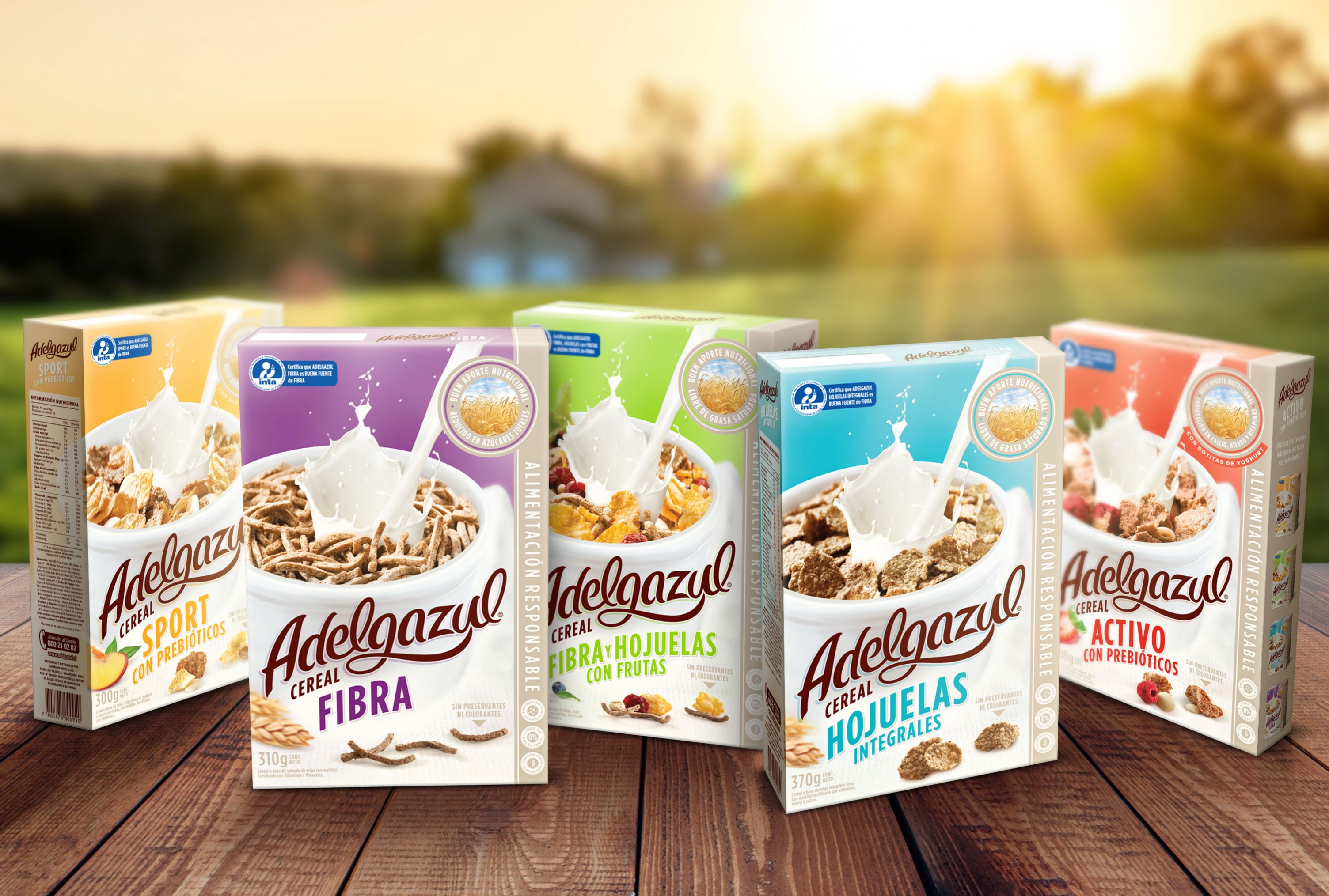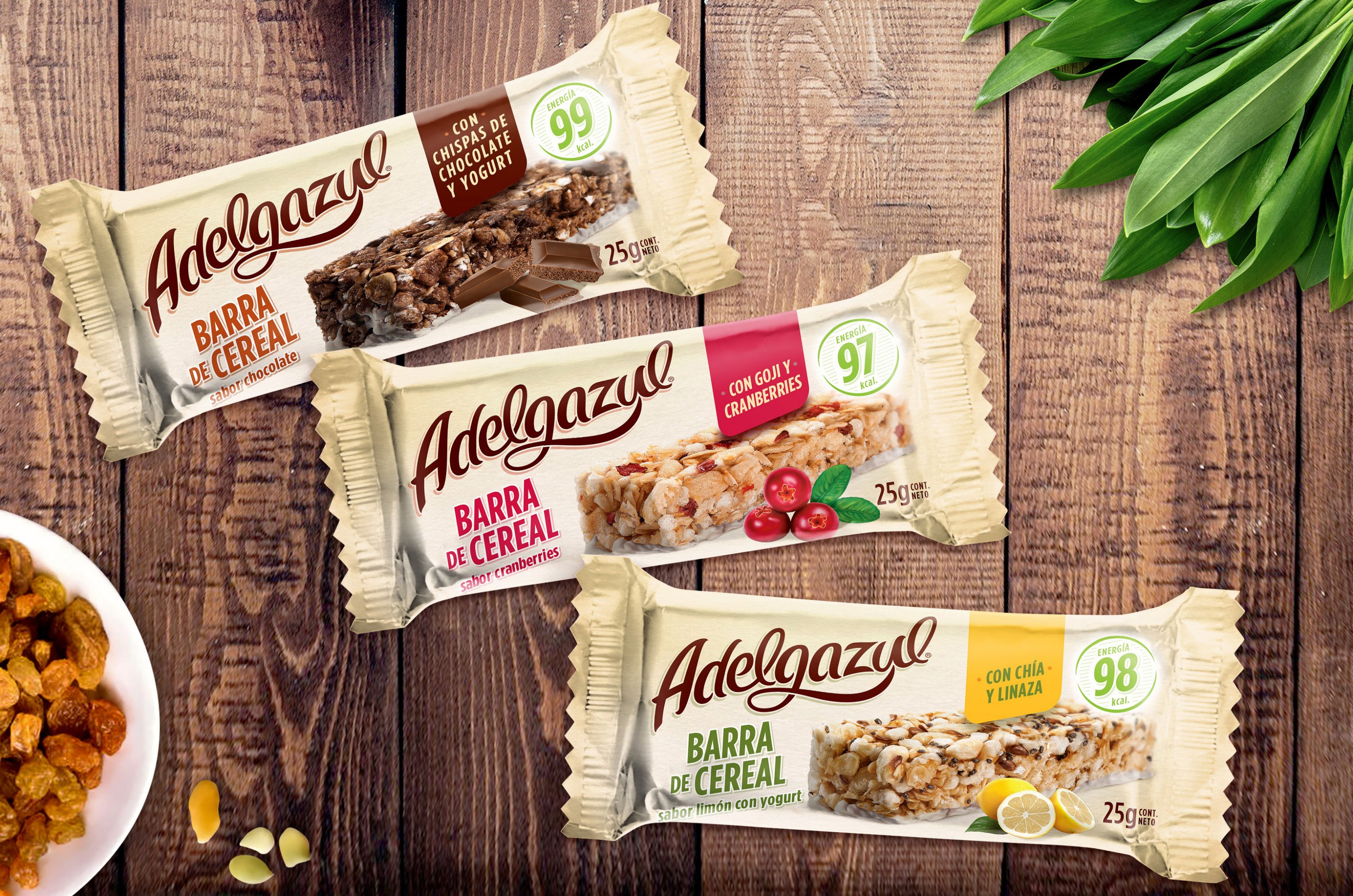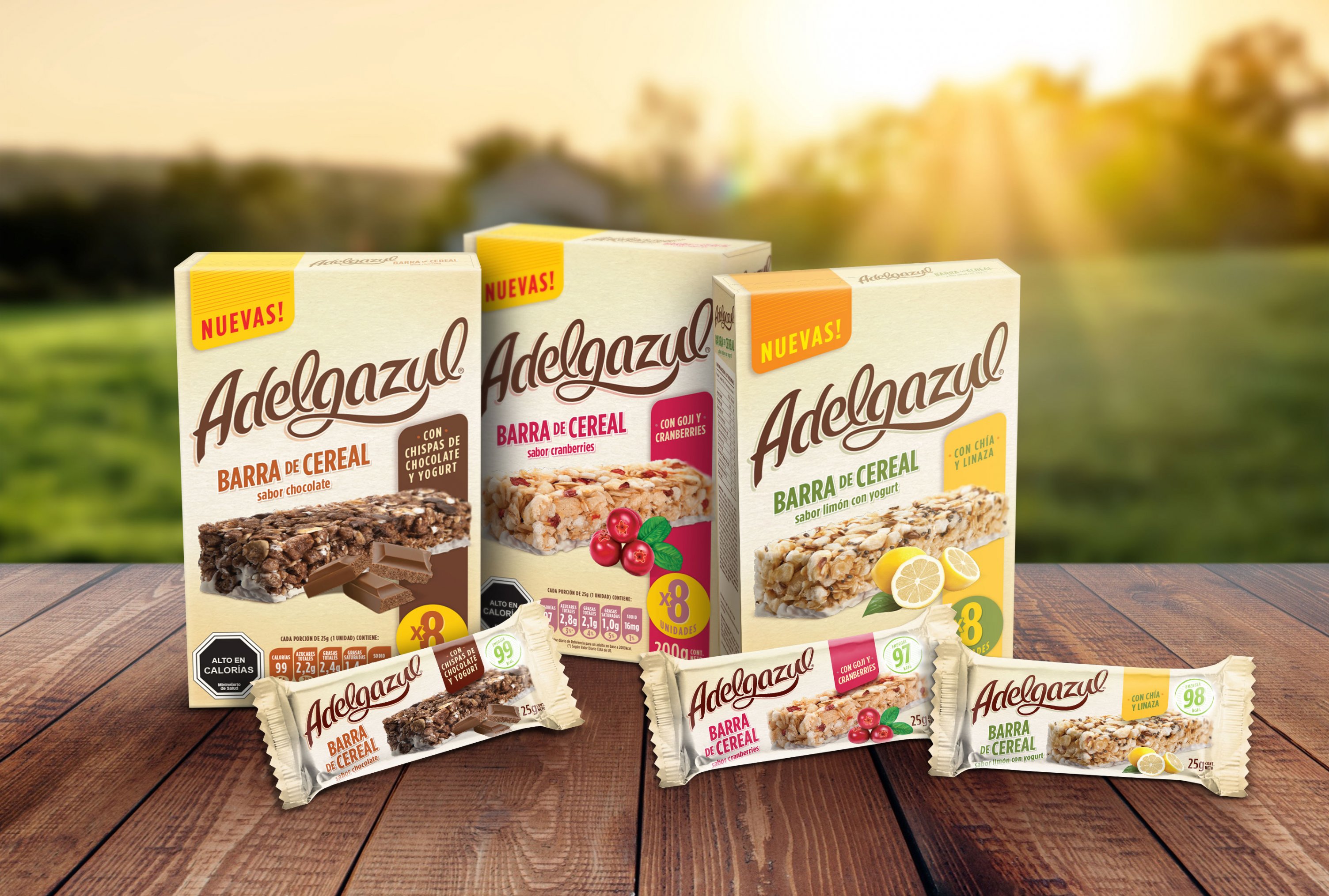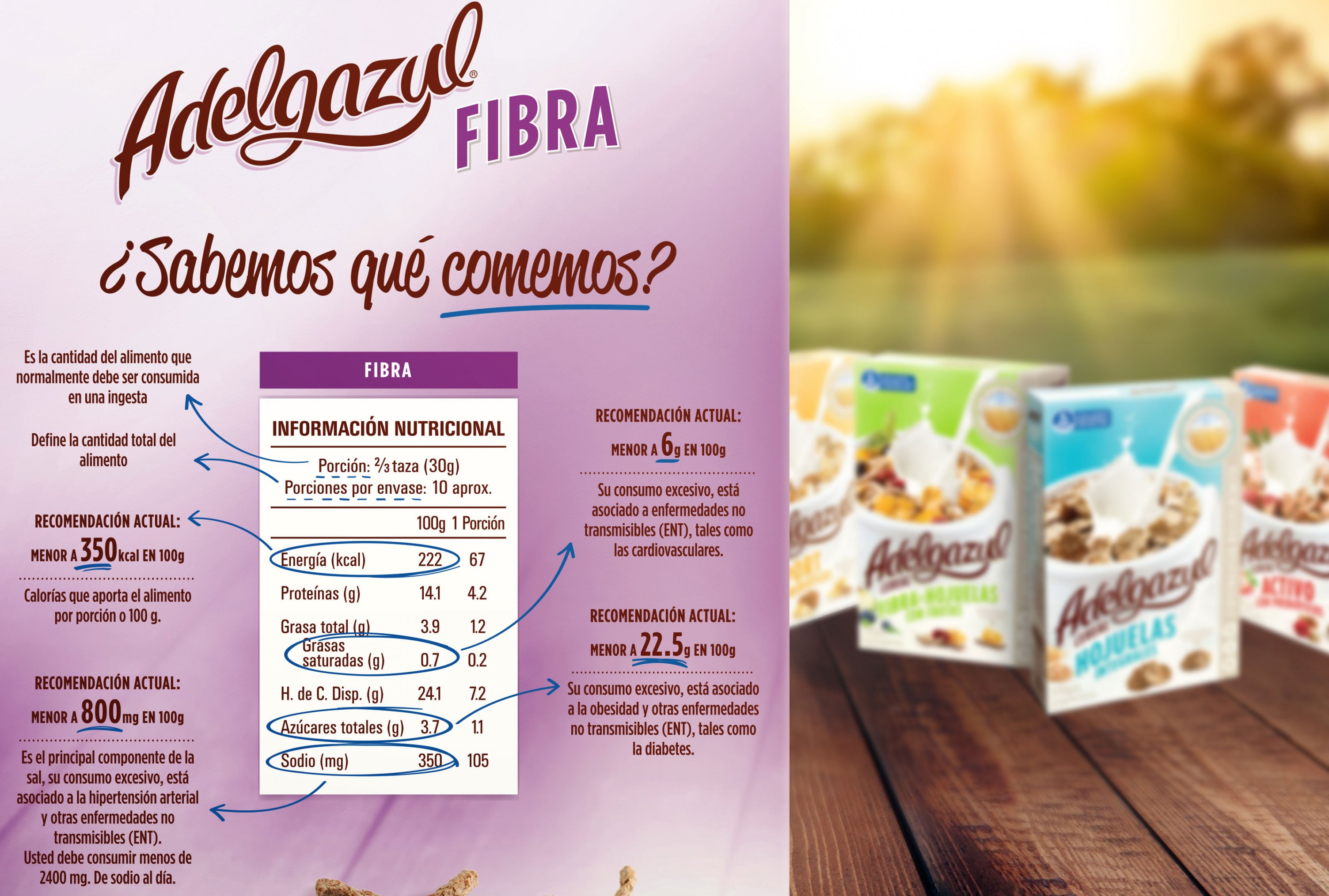 ---