Cliente

Sol Perez

Servicio

Branding & Identity. Packaging design.

Año

2021
Background

Hernán Sackmann produces fragrances for renowned brands and together with Hernán Repetto they contacted Sol Perez, an argentinian celebrity and influencer, to develop their own perfume.

Challenge

The brief was open. We had to find a design that represented Sol. In the process, we first had to convince Hernán, the one in charge of making the fragrances, according to what he had defined with her, and then concepts had to be generated so that Sol would personally approve the designs.

When defining the name, sOL proposed "Eudaimonia", a name she has tattooed on her skin and represents her philosophy of life. Eudaimonia means happiness, well-being and good life. It represents the human flourishing and prosperity of being and spirit. A word with a lot of content.

Result

After almost two years of work, a design was defined for the brand that connects the logo with Sol's signature, representing that connection she has with her philosophy.

The packaging was design in vivid colors within the range of magenta, with lacquers and reliefs to enhance the name and to show the quality of the product. The color of the perfume was also defined so that it was combined with the range of color of the identity.

A new perfume that represents a celebrity in both scent and design.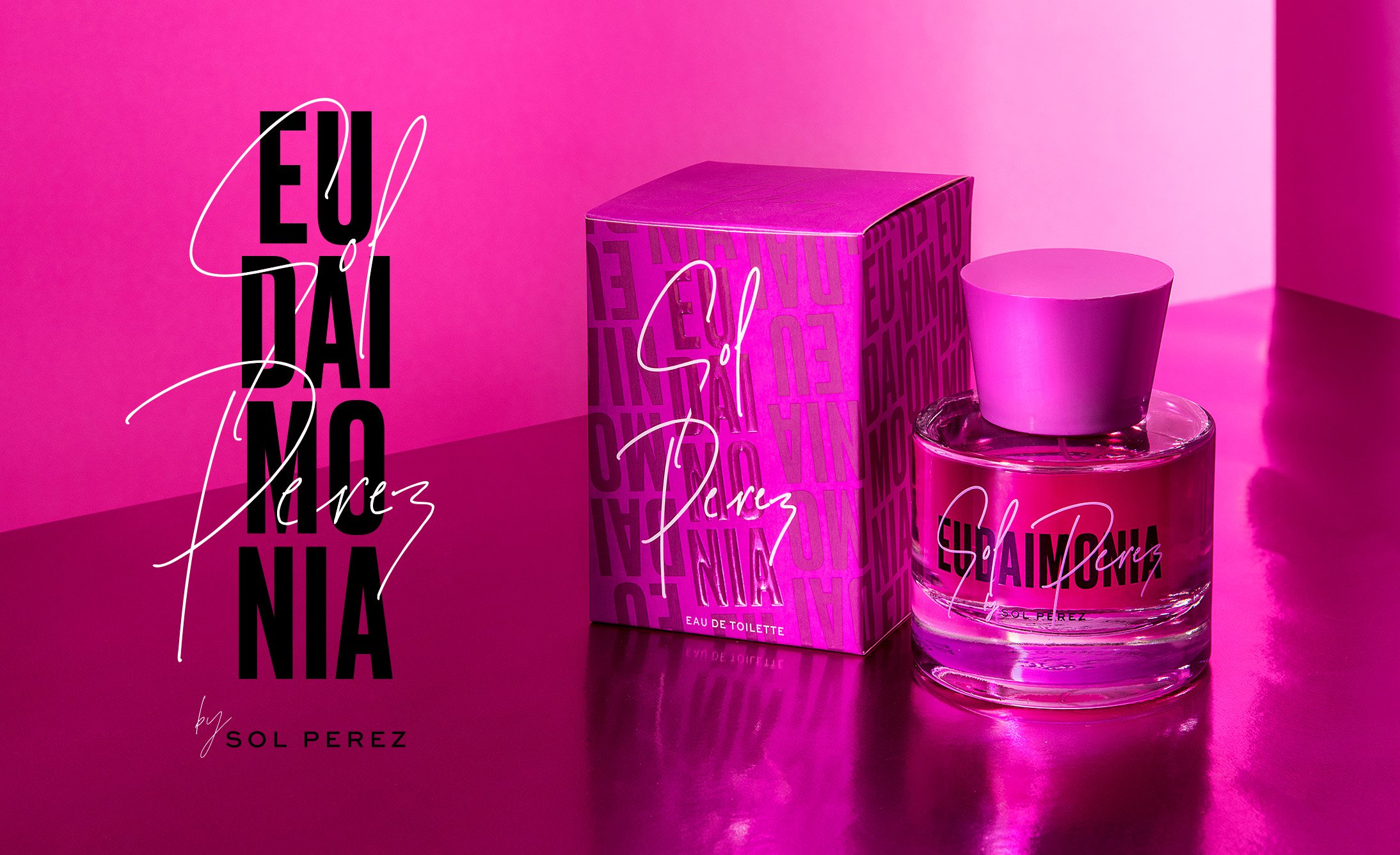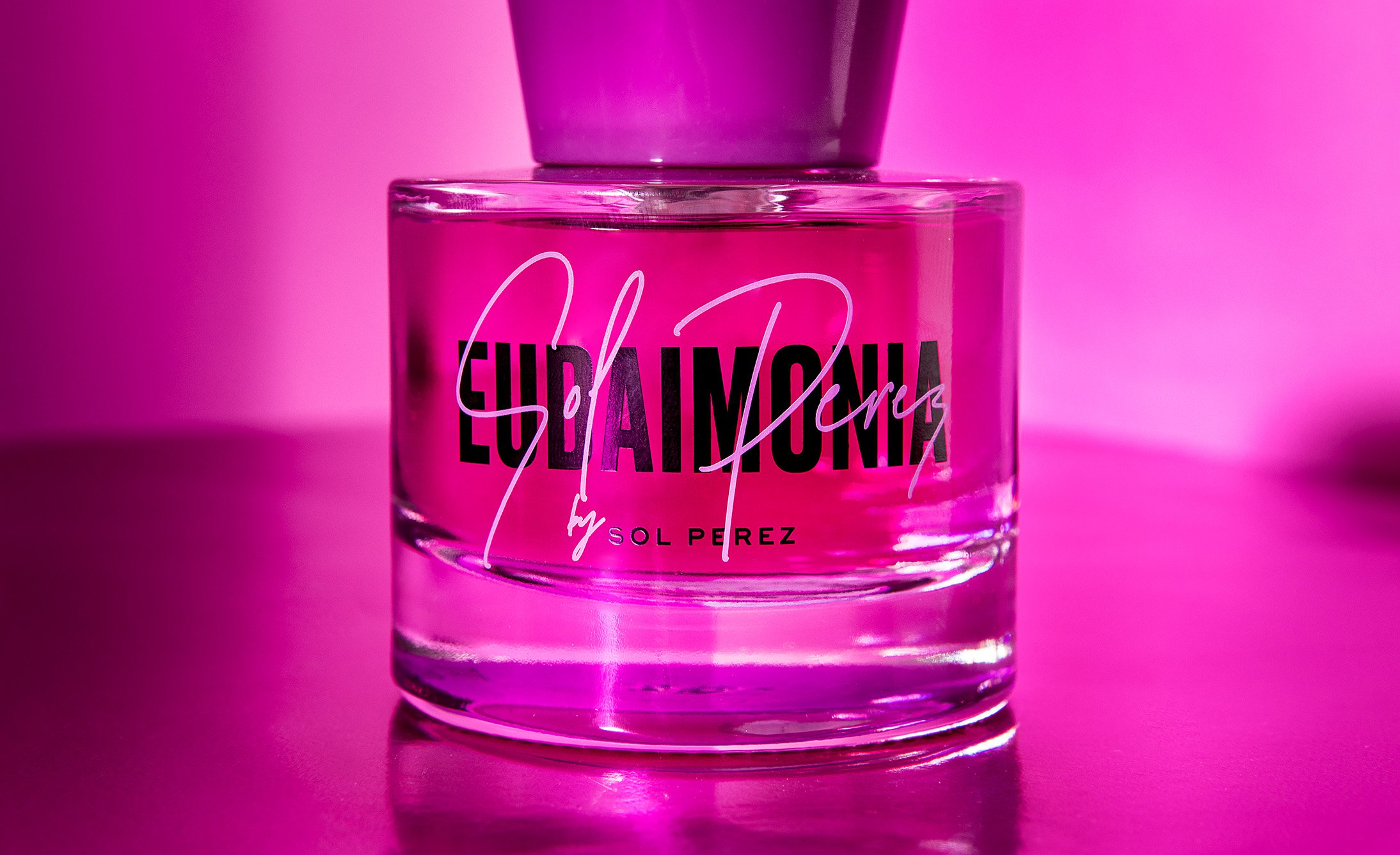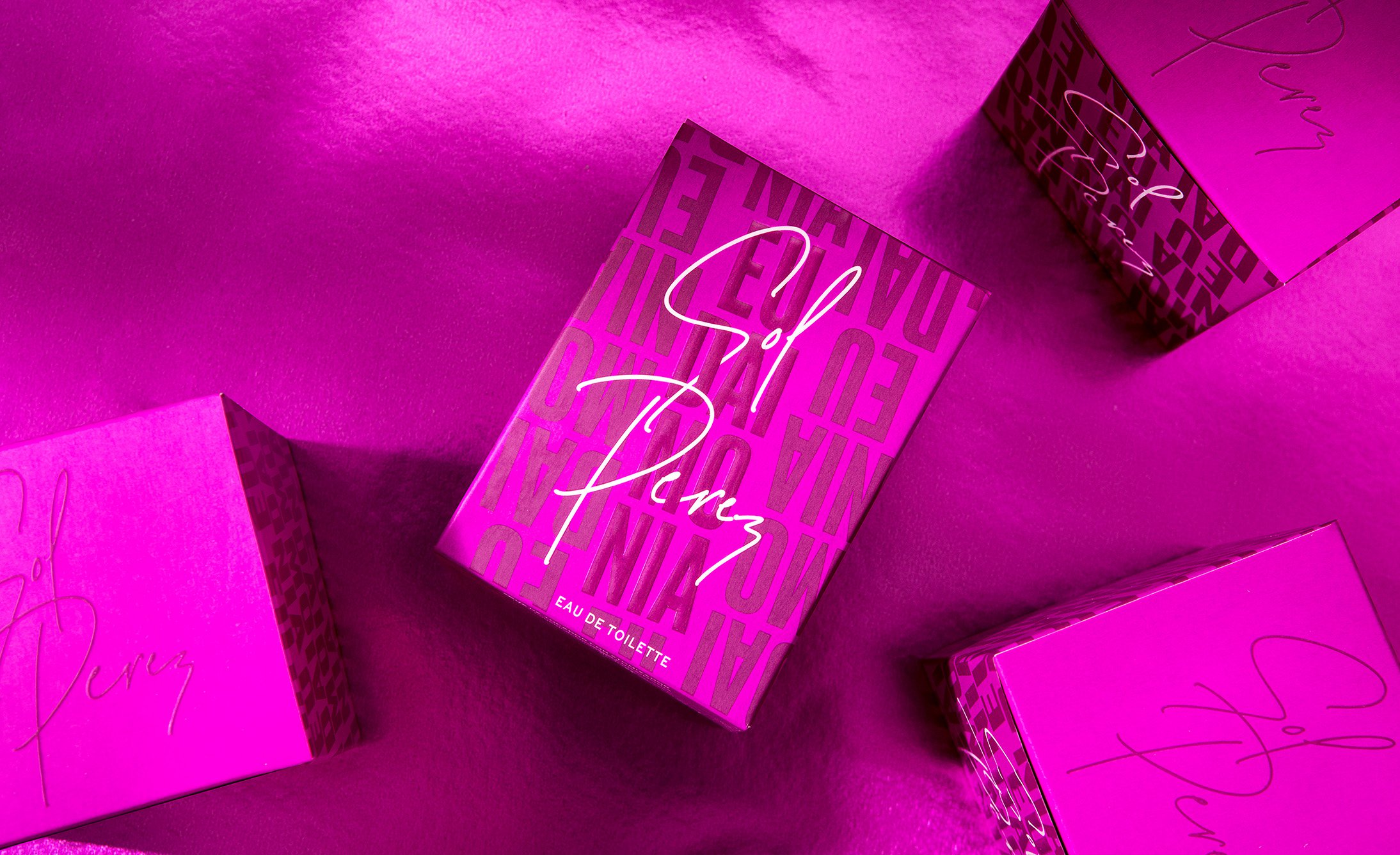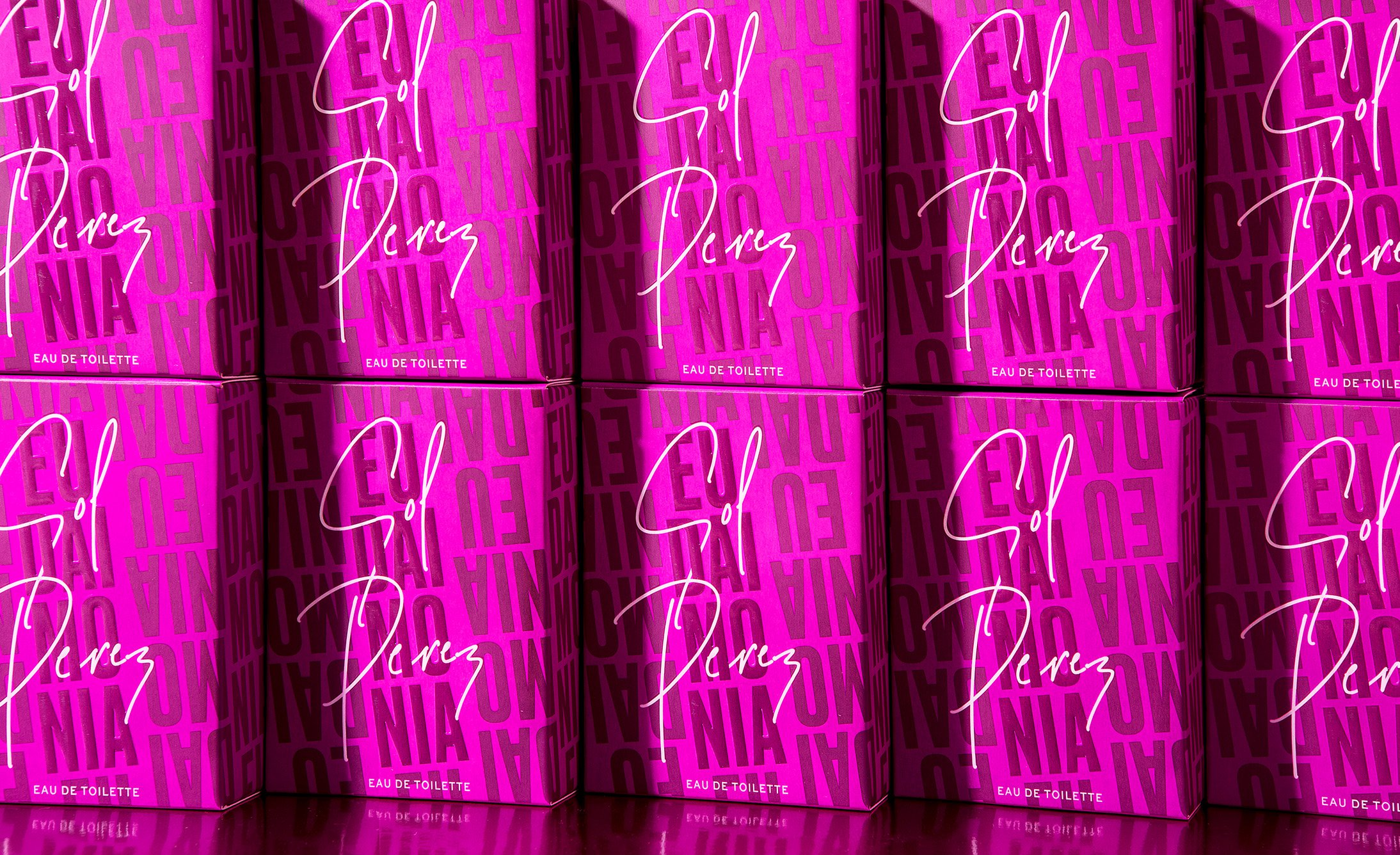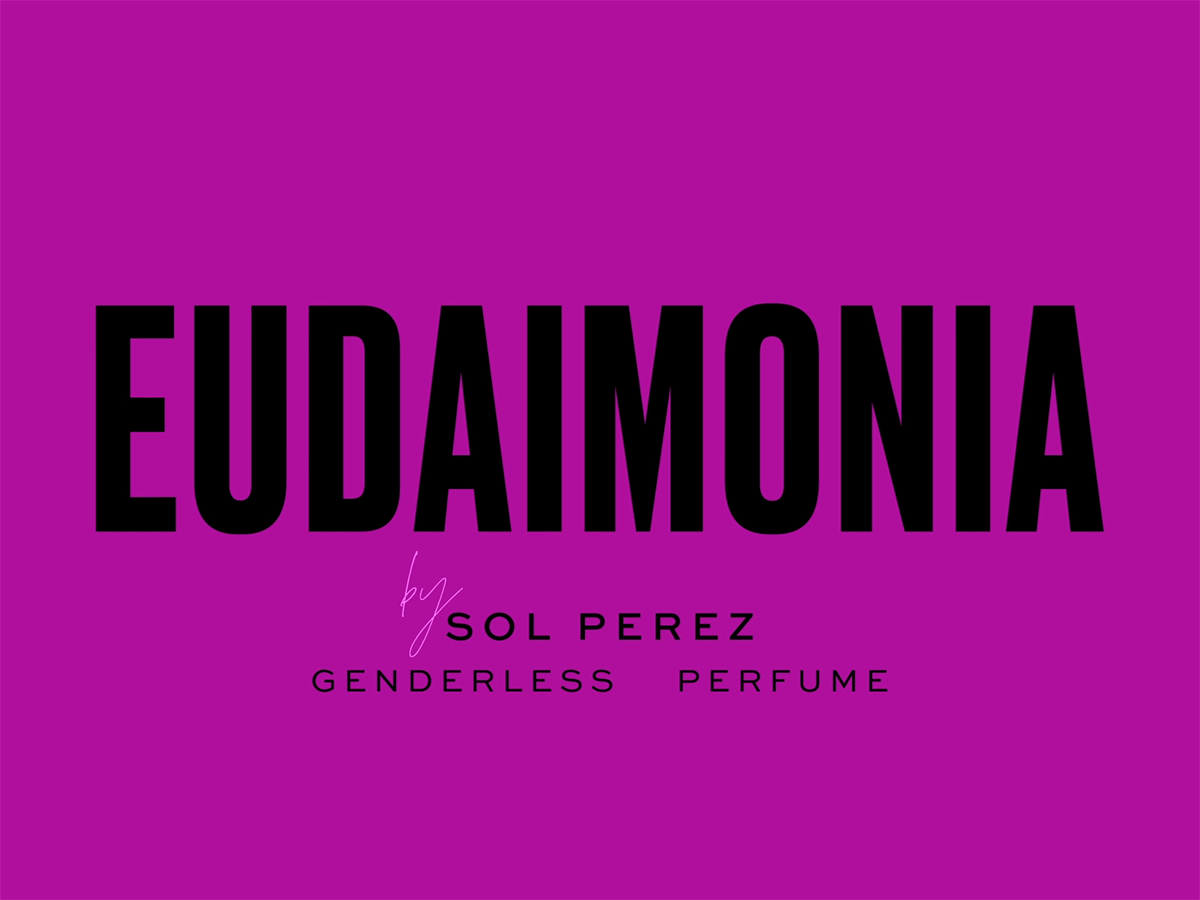 A new perfume that represents a celebrity in both scent and design.
---