Cliente

Consilio

Servicio

Industrial design.

Año

2019
Background
Grupo Berro is proud to announce the launch of our new furniture business unit, Consilio. With our extensive experience designing and developing furniture for our clients, this initial offering signals Grupo Berro's entrance into furniture development. Produced entirely in Argentina, the first wave in the Consilio line consists of two chair models and is based on the concept of self-assembly and flat packing.

Design
Both chair models (LAR and FUGA) are manufactured locally in Argentina using all natural materials. Metal, cut on CNC machinery, is folded into casings, painted, and fired in a kiln. Carved wooden slats are then inserted into the metal casings. This unique support mechanism means the hard metal pieces never touch the floor. The customizable seat cushions, which can be produced in a variety of colors and fabrics, are locked to the chair with two aluminum bolts.

Chair Styles
The LAR CHAIR is constructed entirely from metal and other natural resources. The name "lar" means home, and its design centers on strong parallel lines to evoke both comfort and simplicity.

Specifications
Disassembled, the chairs are able to be flat packed into a box that is 85 x 46 x 10 cms. This versatility allows for simplified transfer, shipping, and storing. All chairs are easily assembled by the end user and require minimal tools and instruction.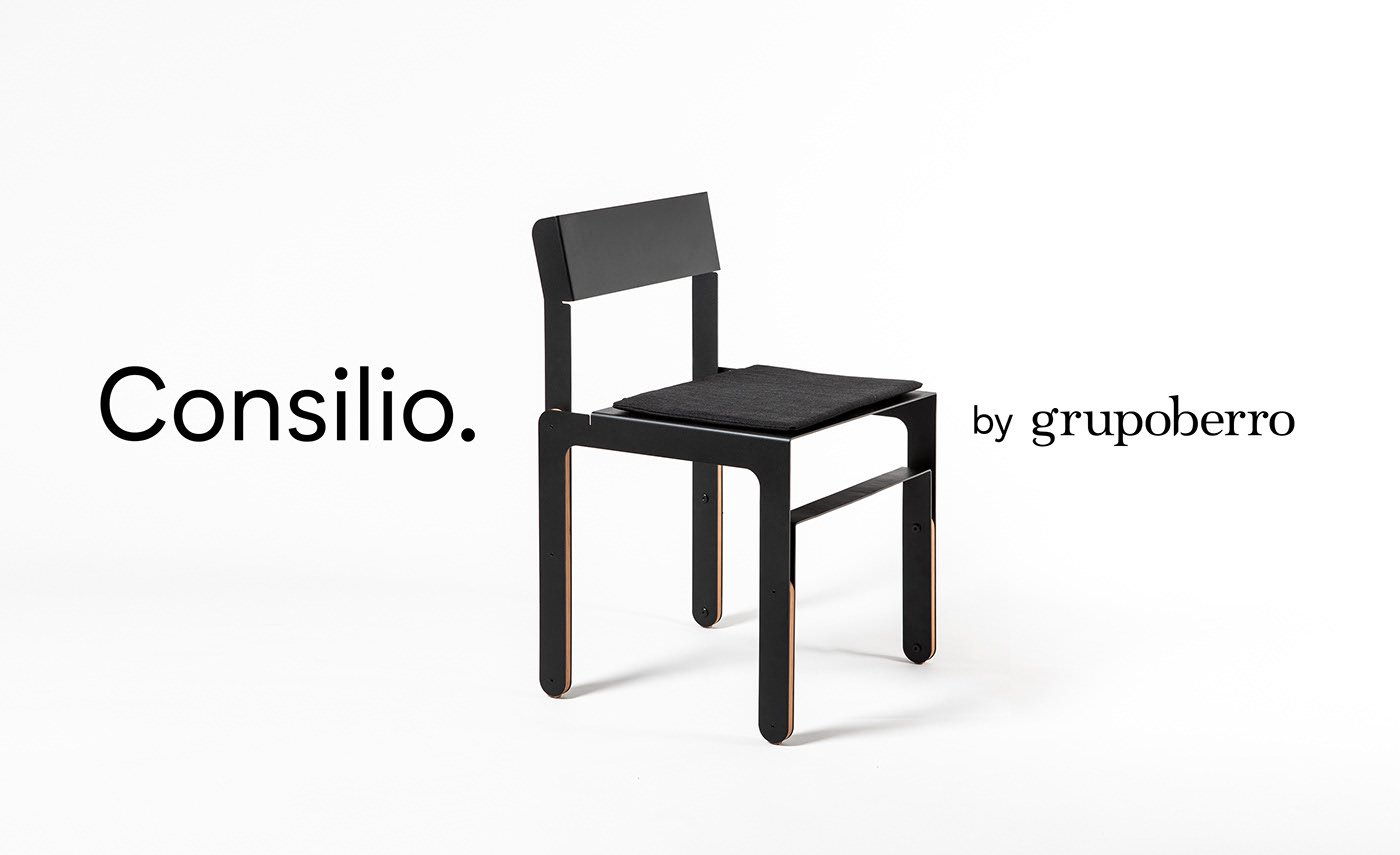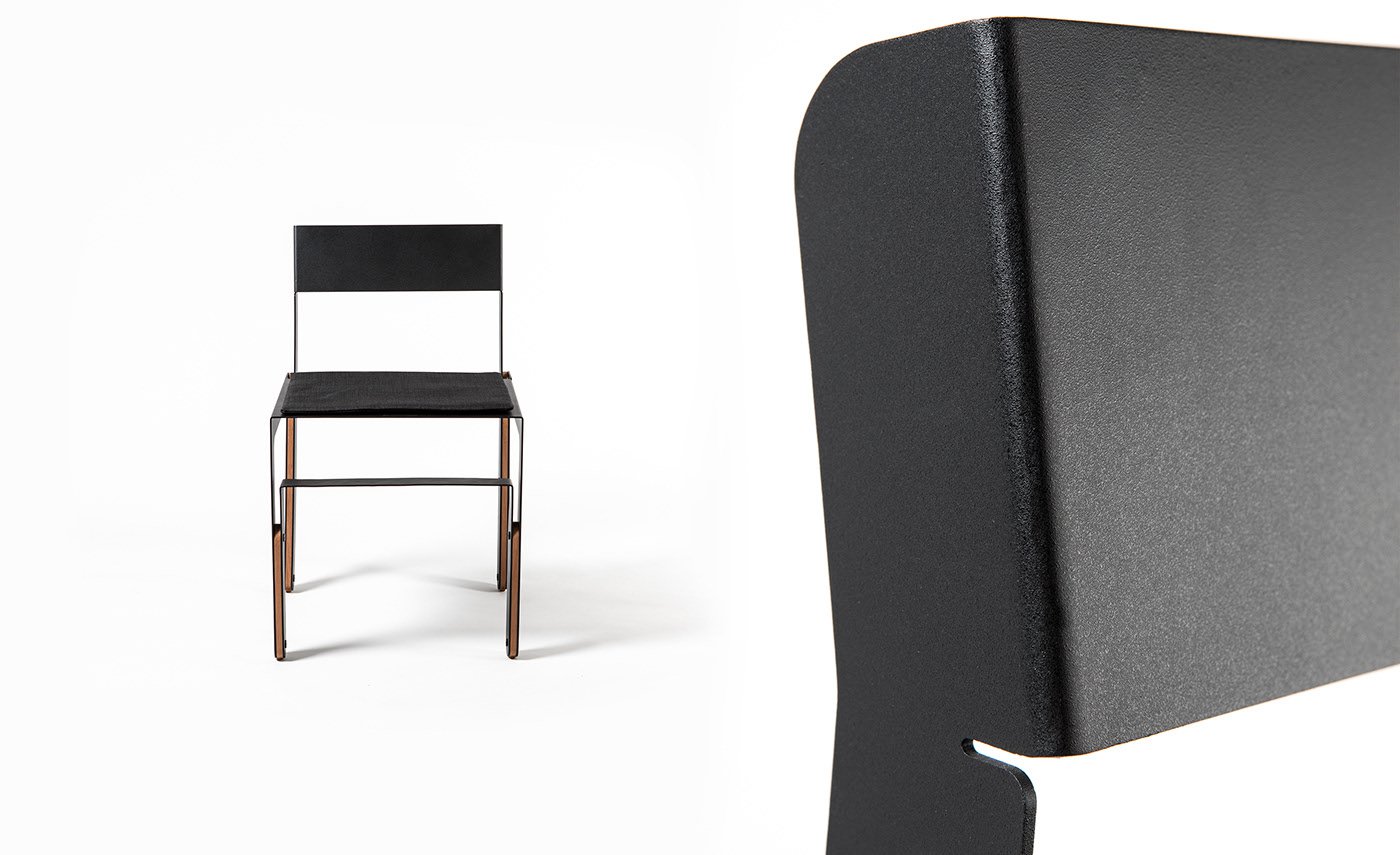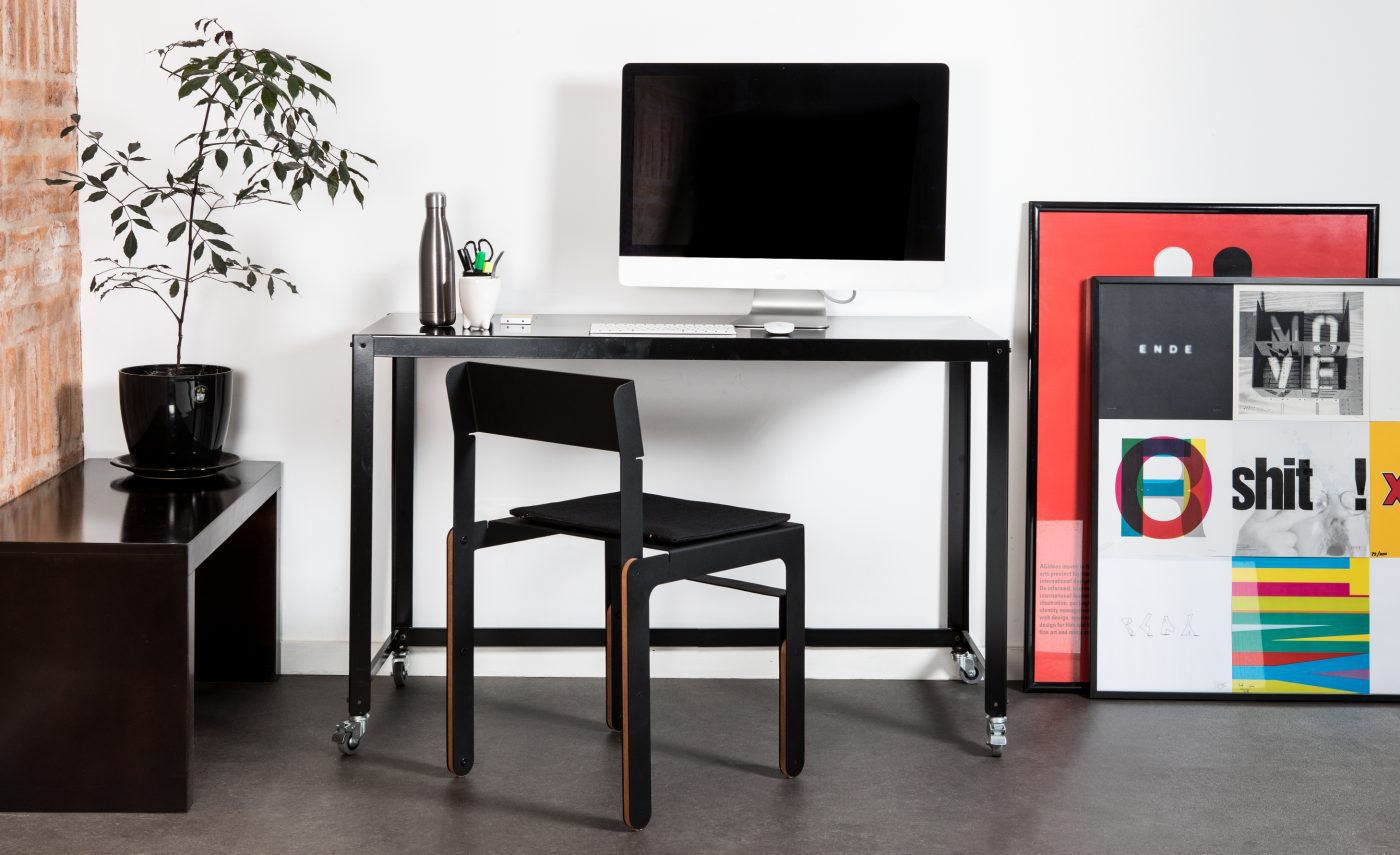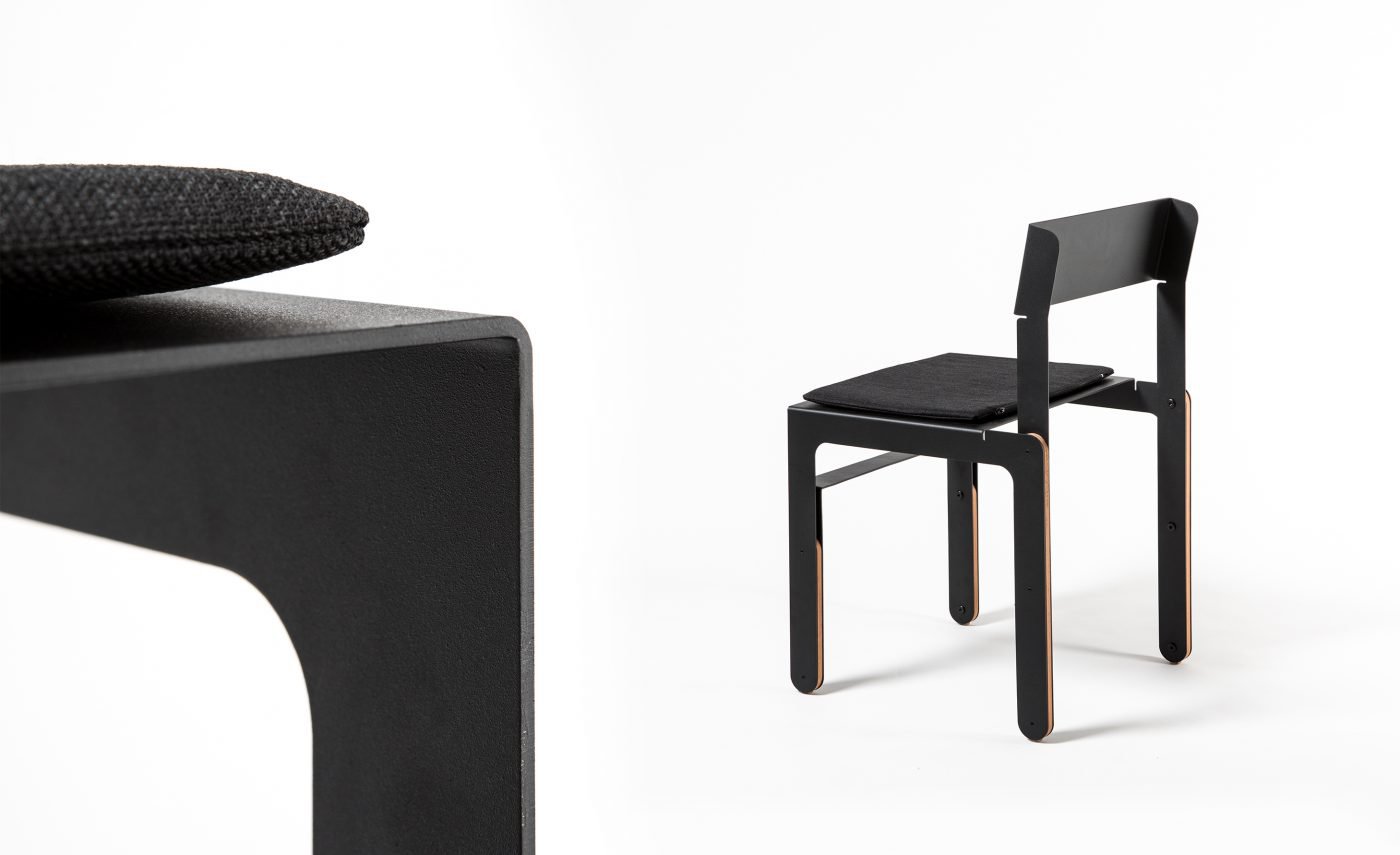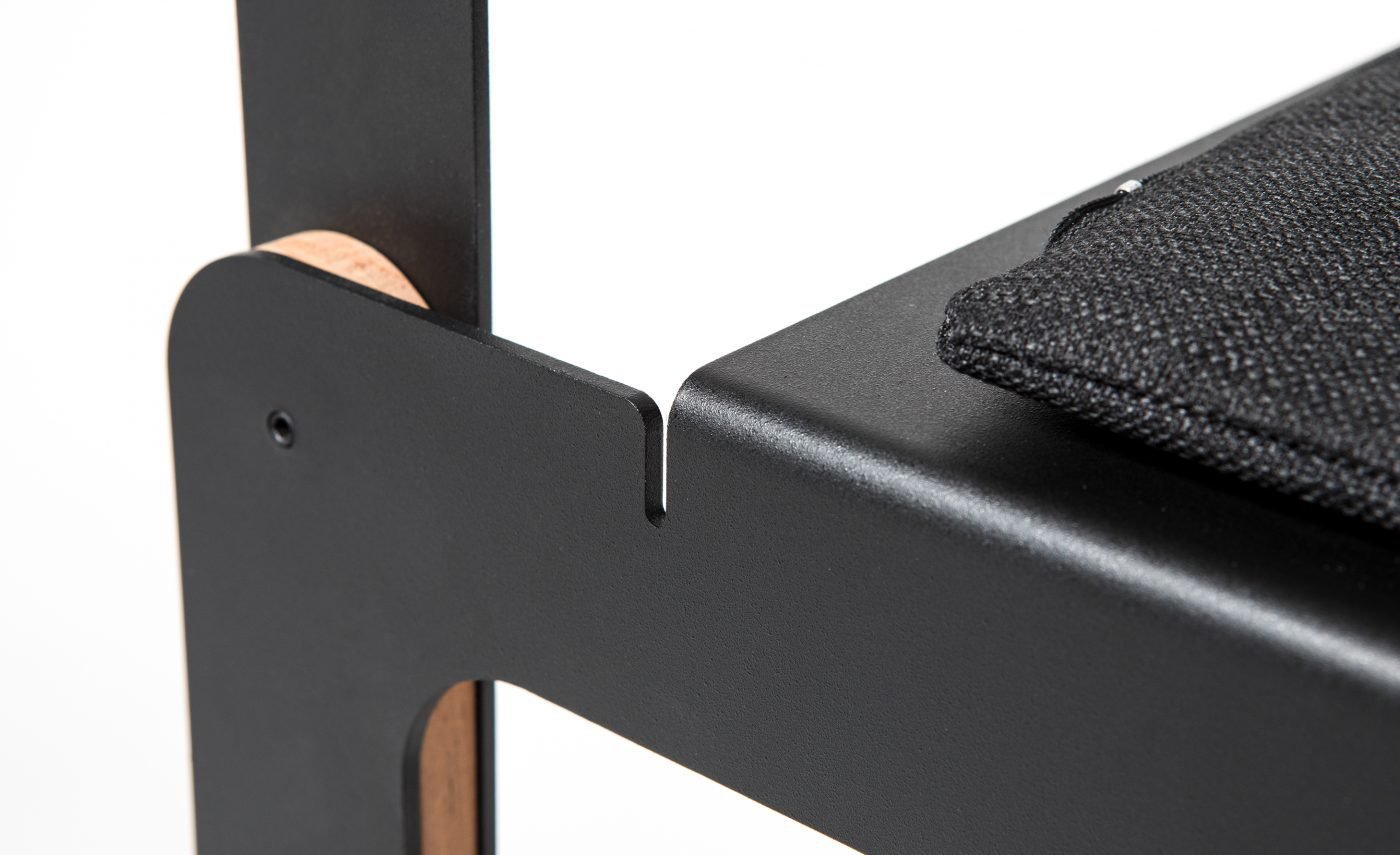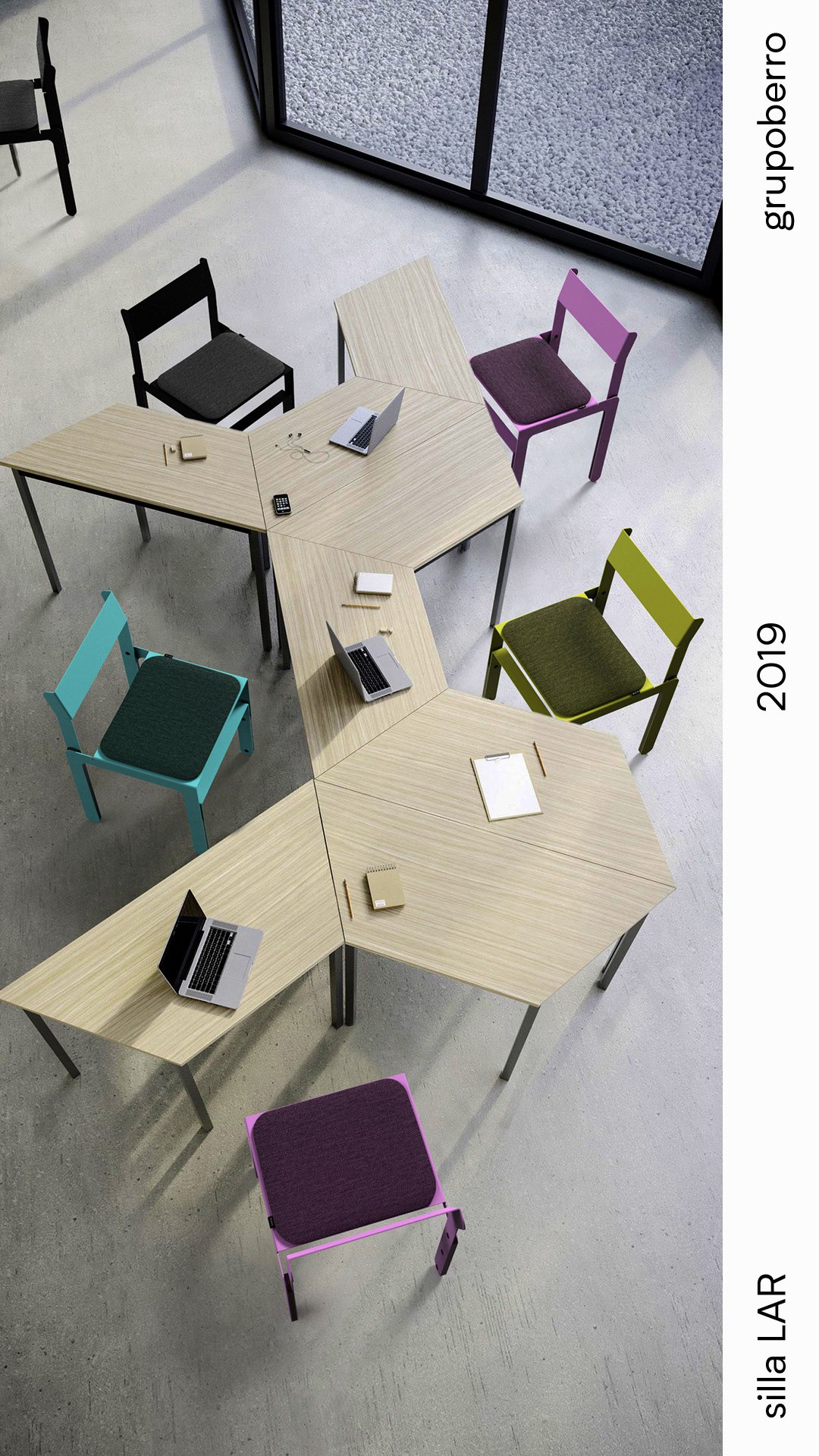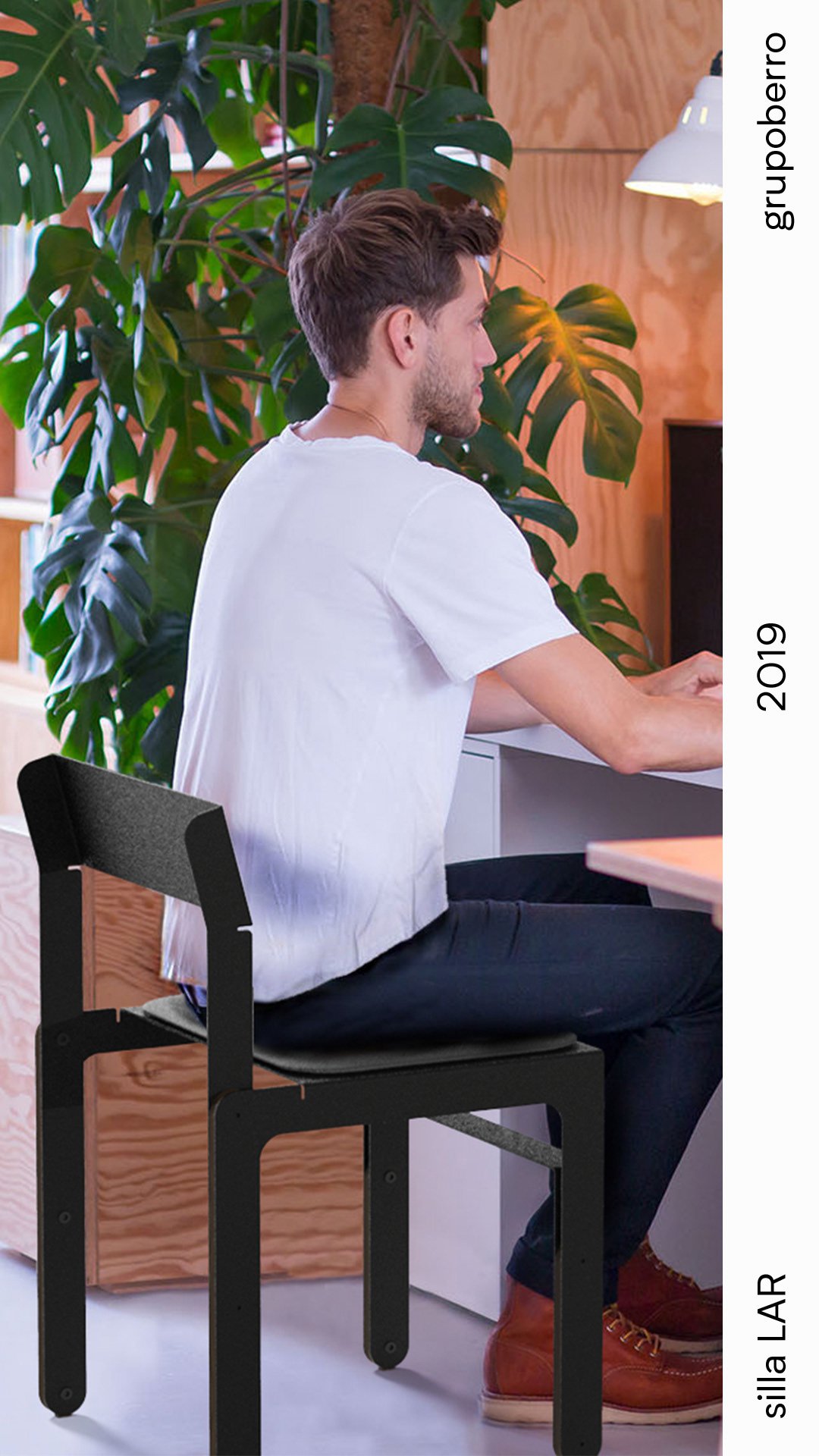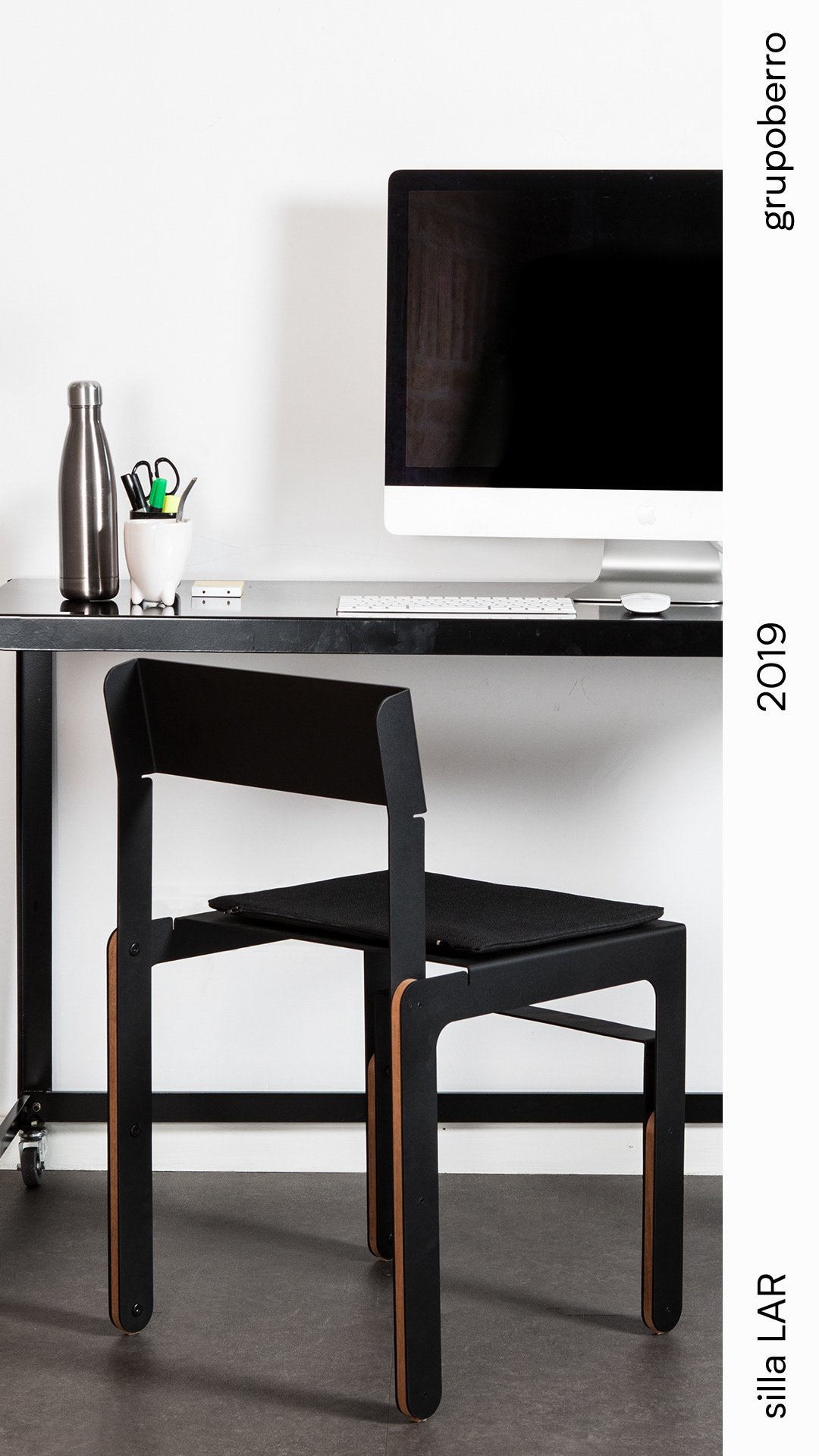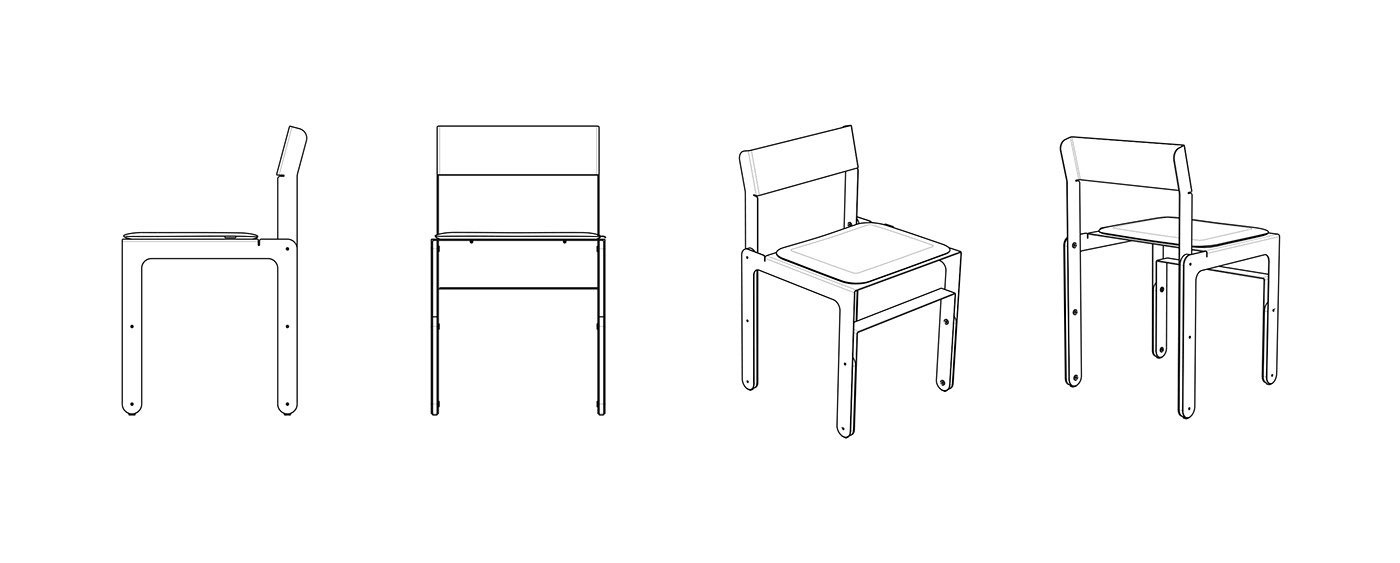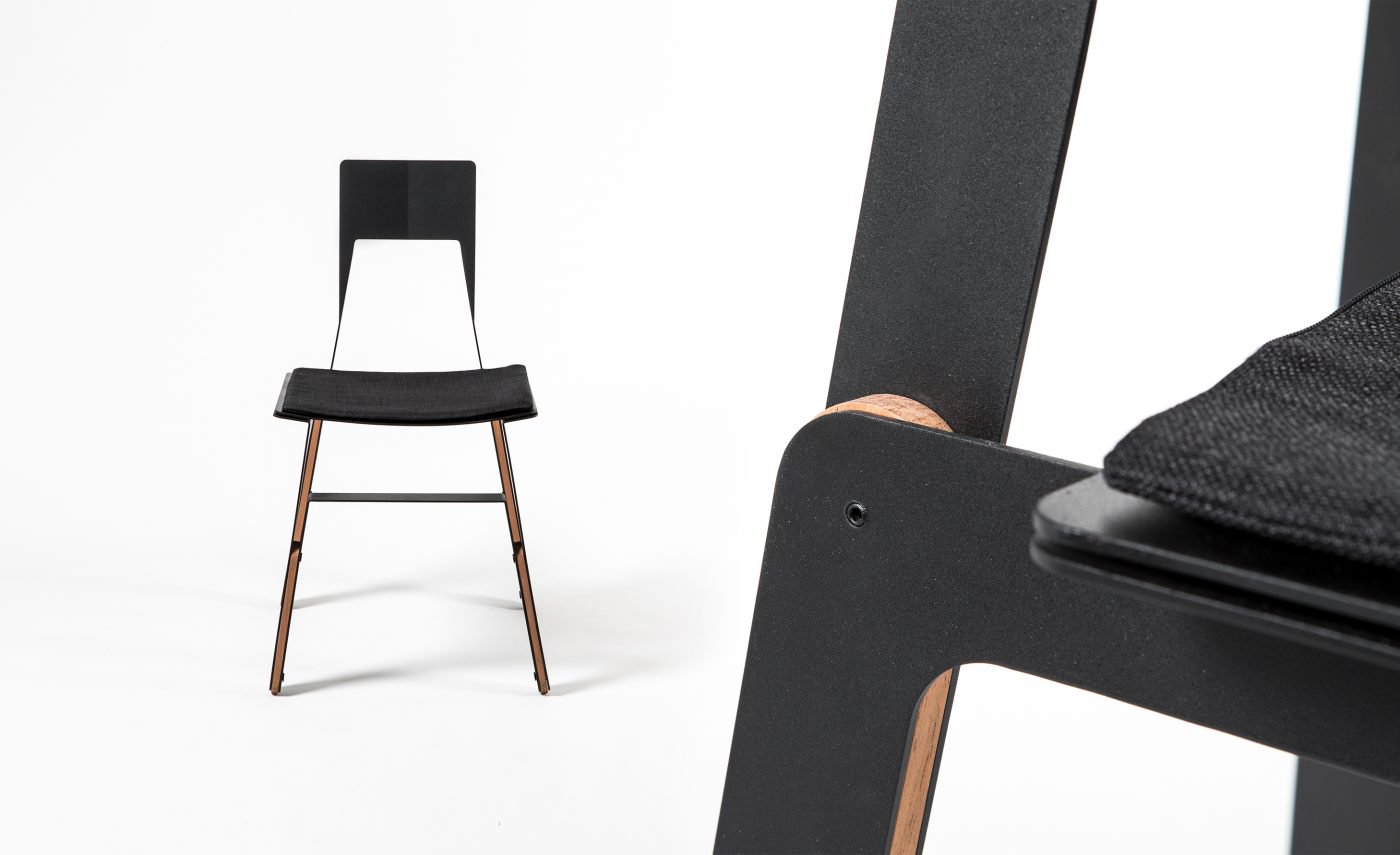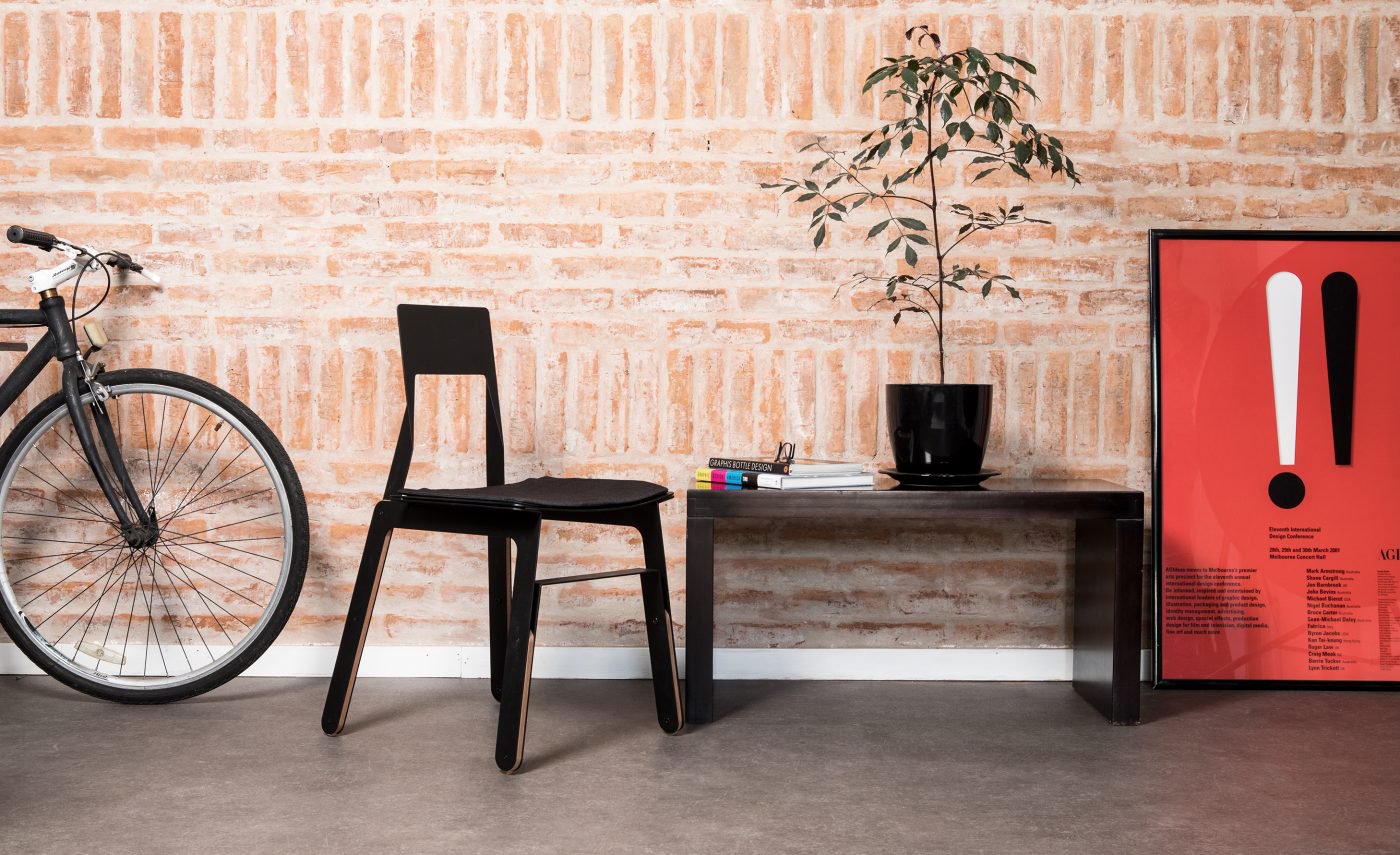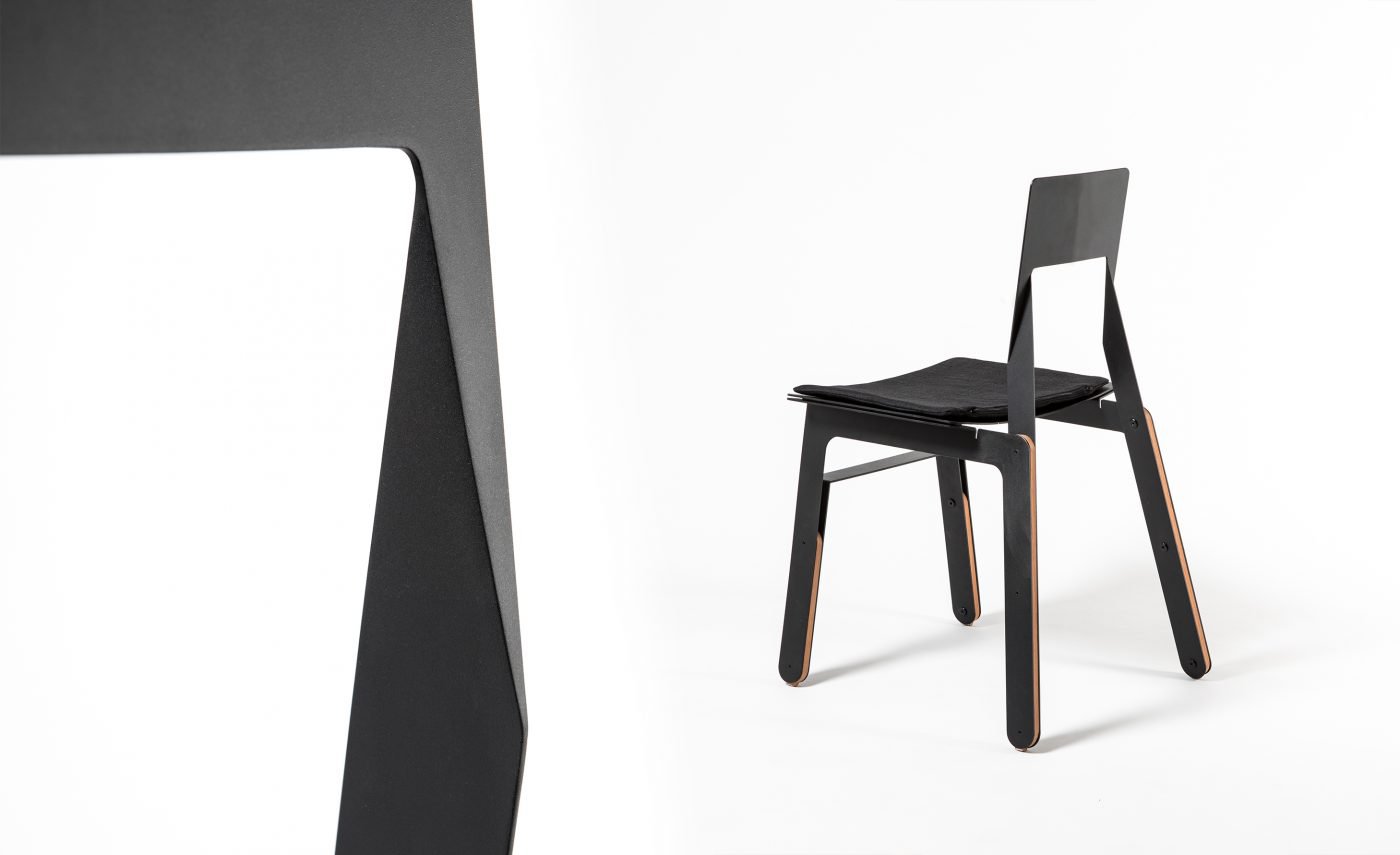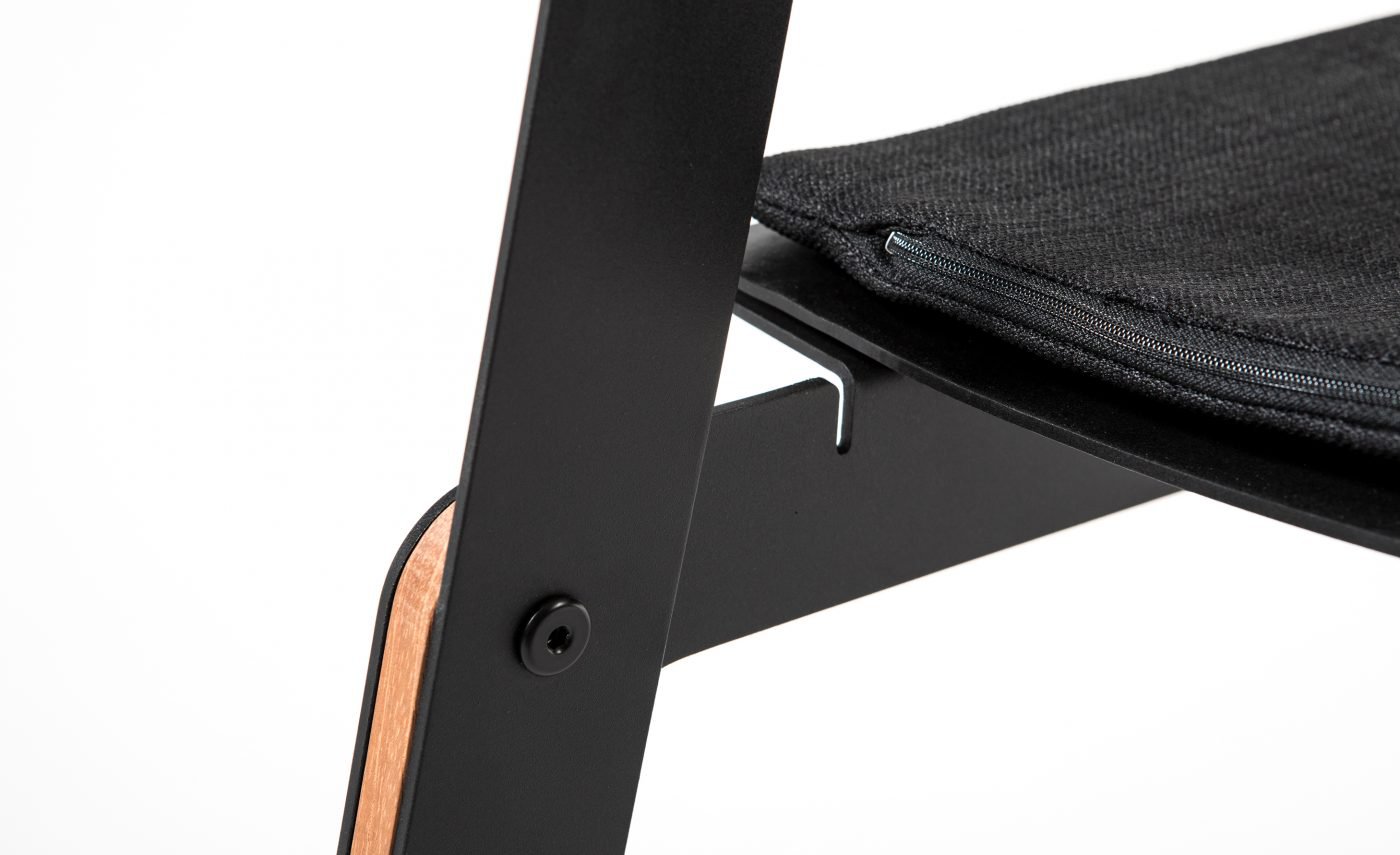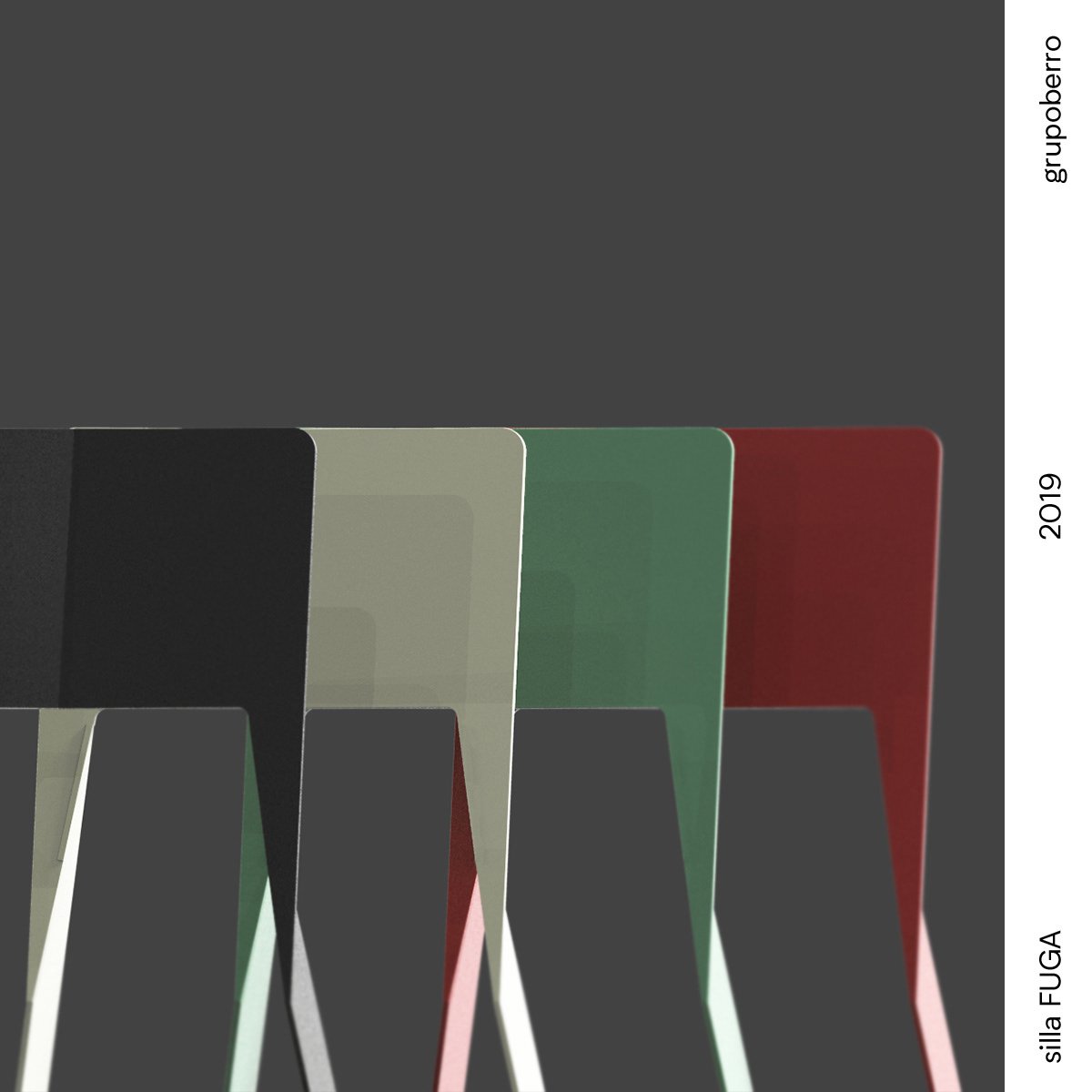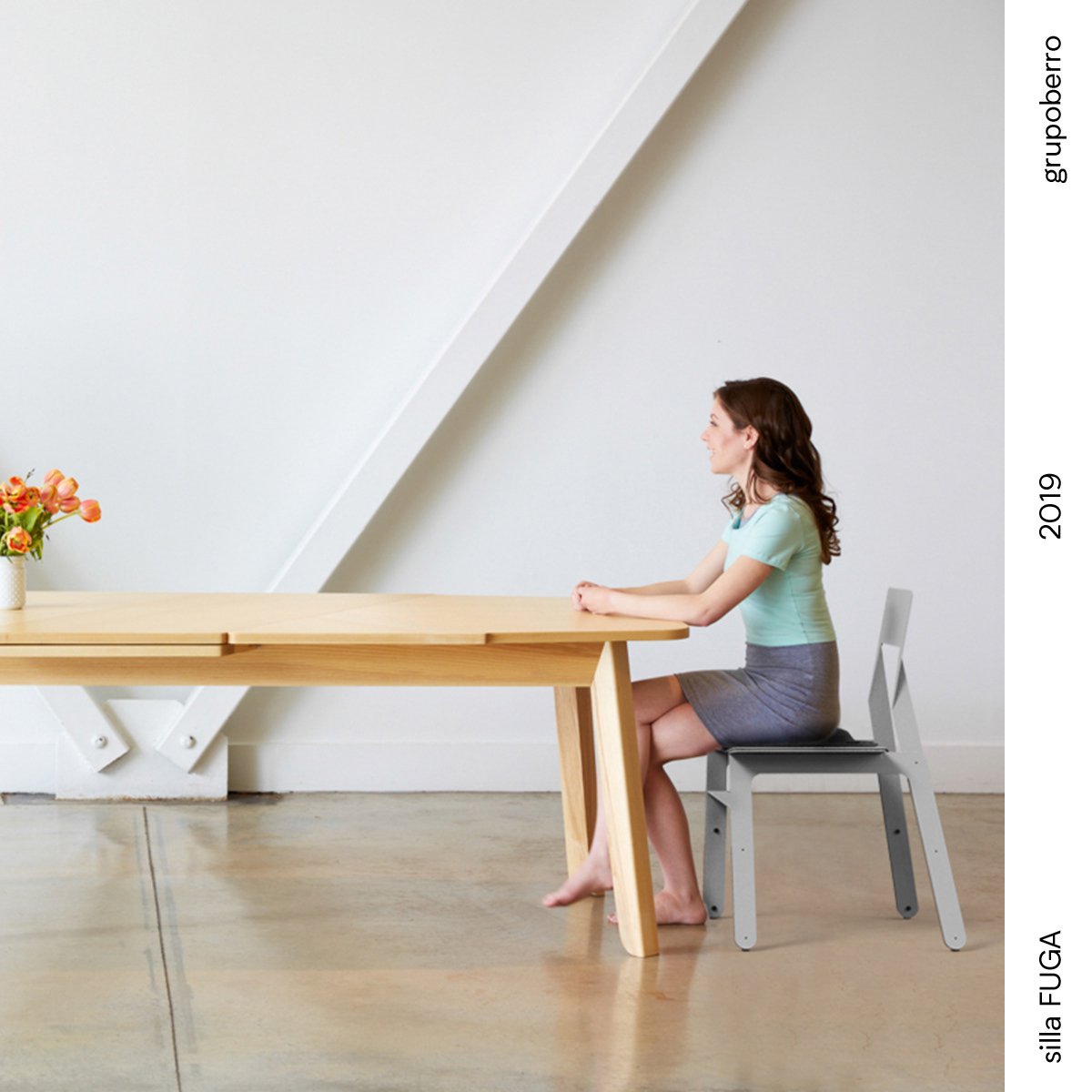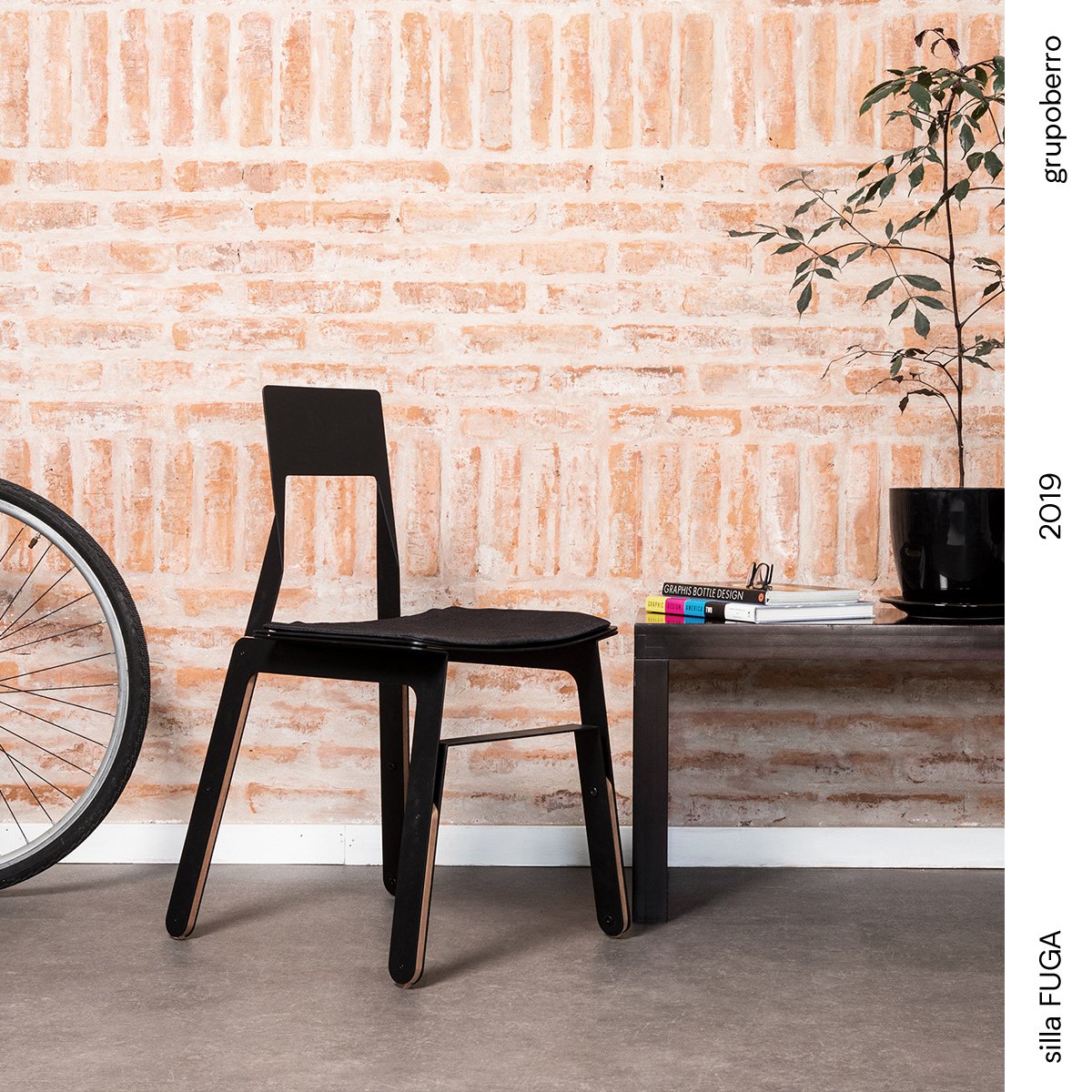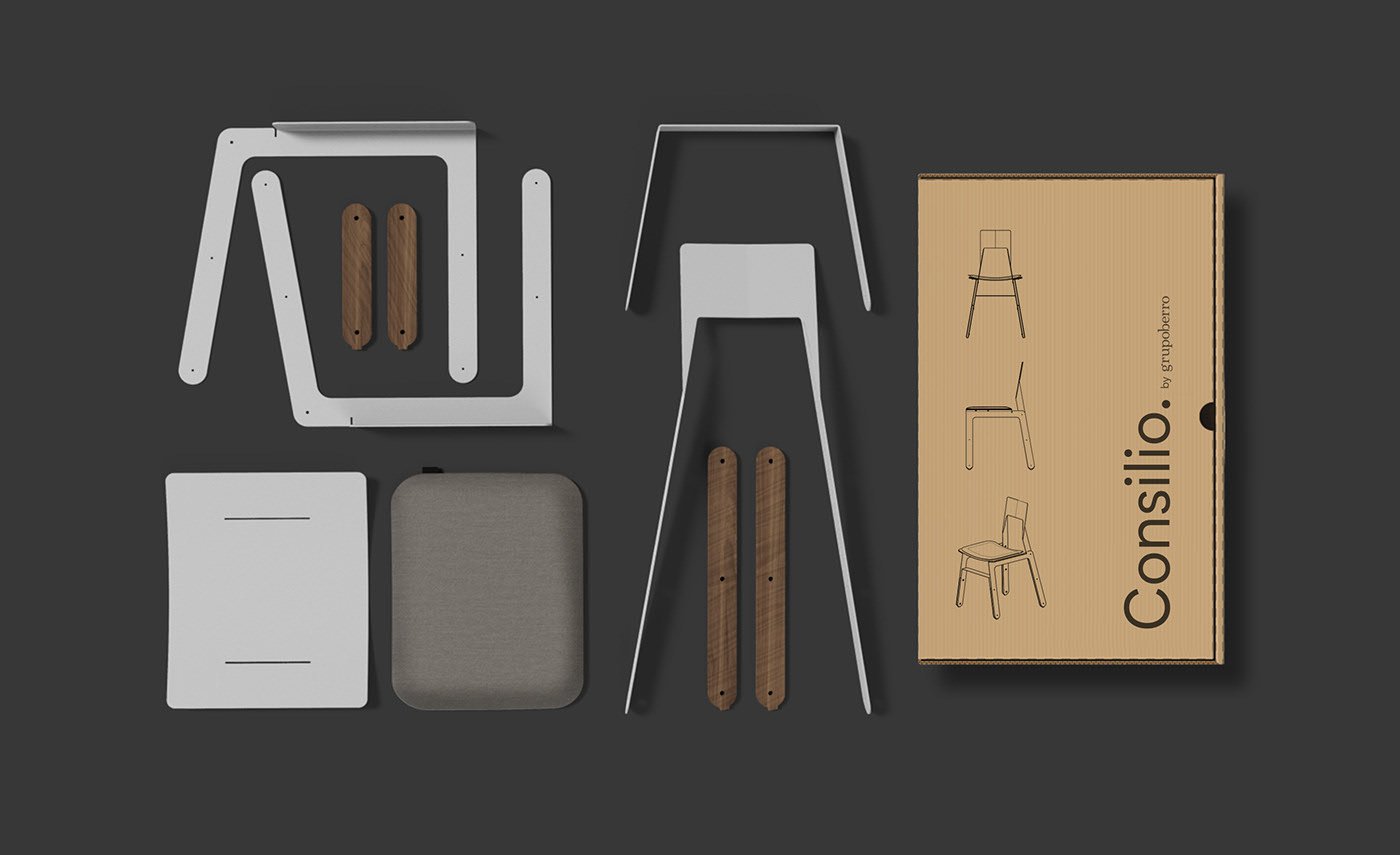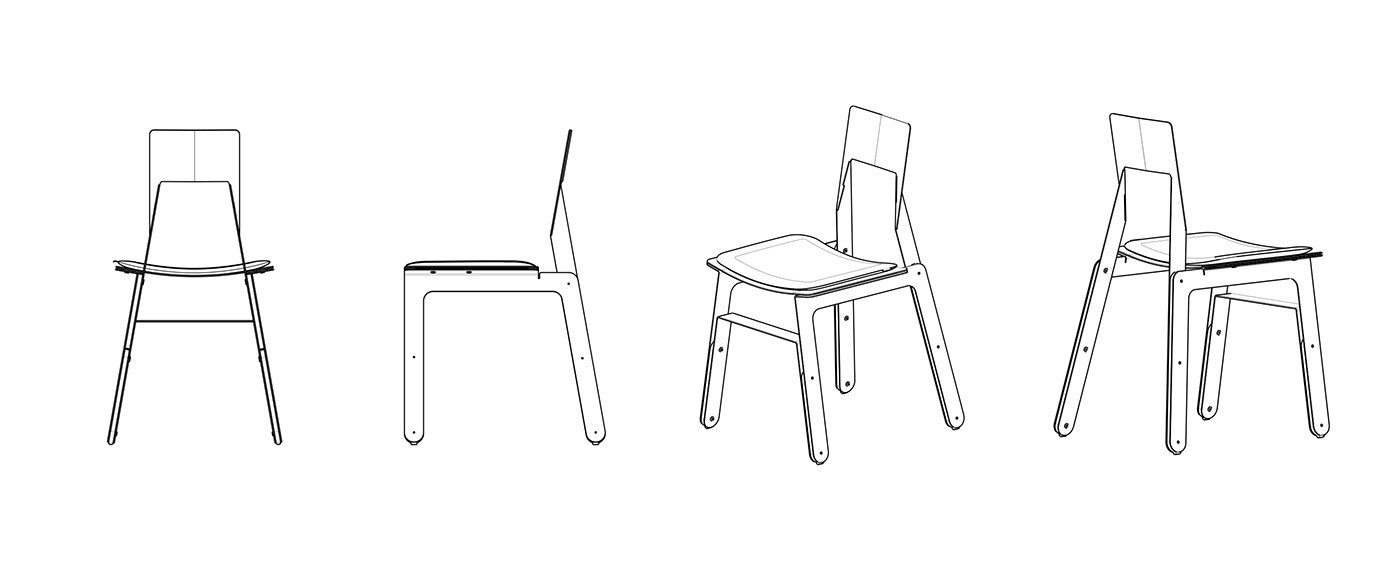 ---