Cliente

Savencia Argentina

Servicio

Motion Graphics. Branding & Identity. Packaging design.

Año

2021
Background

Adler is a Brand with more than 120 years old, created in Germany in 1897 to elaborate the iconic triangular cheese.

It wasn't until 1959 that Adler came to Argentina, in the province of Santa Fé and founded the elaboration plant in San Jerónimo where the well-known Adler Cheese started being produced.

Without a doubt, in our country Adler is synonym of cheese and is a beloved brand by the argentinian families.

"When I was at Primary School, I always carried in my bag some Adler cheese. It fills me with joy to be designing this brand that was there through my entire childhood" comments Gonzalo Berro.

Development

As a part of our Design Method, when we started the project we travelled to Santa Fé to see and learn the process of the melted cheeses and to find what would be the mentor idea of ​​the new design.

What stood out from that visit was the quality of the raw material. All the brand's products are made with the best Savencia Argentina cheeses and with real ingredients.

Those real ingredients were undoubtedly the DNA to be communicated in the brand's new design.

The brand presented itself as "Adler, the triangle of flavor", and for us it was of utmost importance to talk about "Adler Cheese" and change the claim since it limited it to one of its products.

The previous design had a "fantasy" style that took the brand away from its core that are cheeses with real ingredients and without flavorings.

The work consisted of removing fantasy images, also polishing some graphic details of the renowned brand without losing the distinctive features of the logo. And then dress the products with a new packaging design that externally displays the quality of ingredients that the consumer will taste when they open each of the products that make up the Adler line.

We also extended the new branding to the entire line and worked on the launch of the new pots of melted cheese under the brand name "Adler Cremoso" (Creamy), a new line that highlights the true pioneer in Argentina of melted cheese spreads.

Results

The result is clear, today Adler looks renewed. Its packaging line presents its traditional triangles in two formats and various flavors, also offers the lines "Pic a Dip" and "Adler Cremoso" (Creamy), completing the portfolio with the new "Adler Fondue" and with "Adler Sandwich In" its line of sliced ​​cheeses ideal for sandwiches or hamburgers.

The packaging looks and highlights the renowned renewed logo and also shows photographically the quality of its ingredients. The new design invites you to try a brand that genuinely has to offer, in each of its cheeses, all the quality that it promises.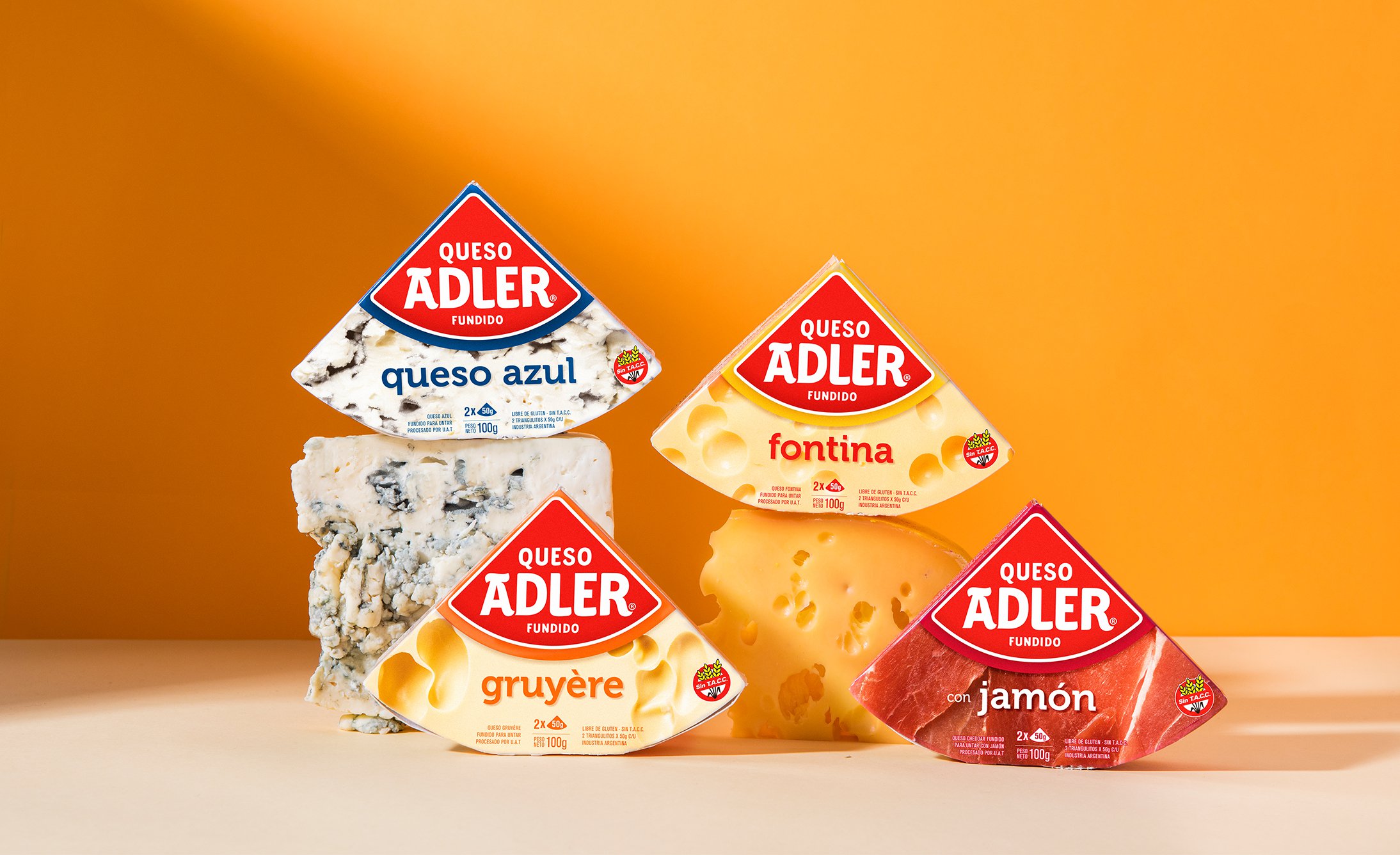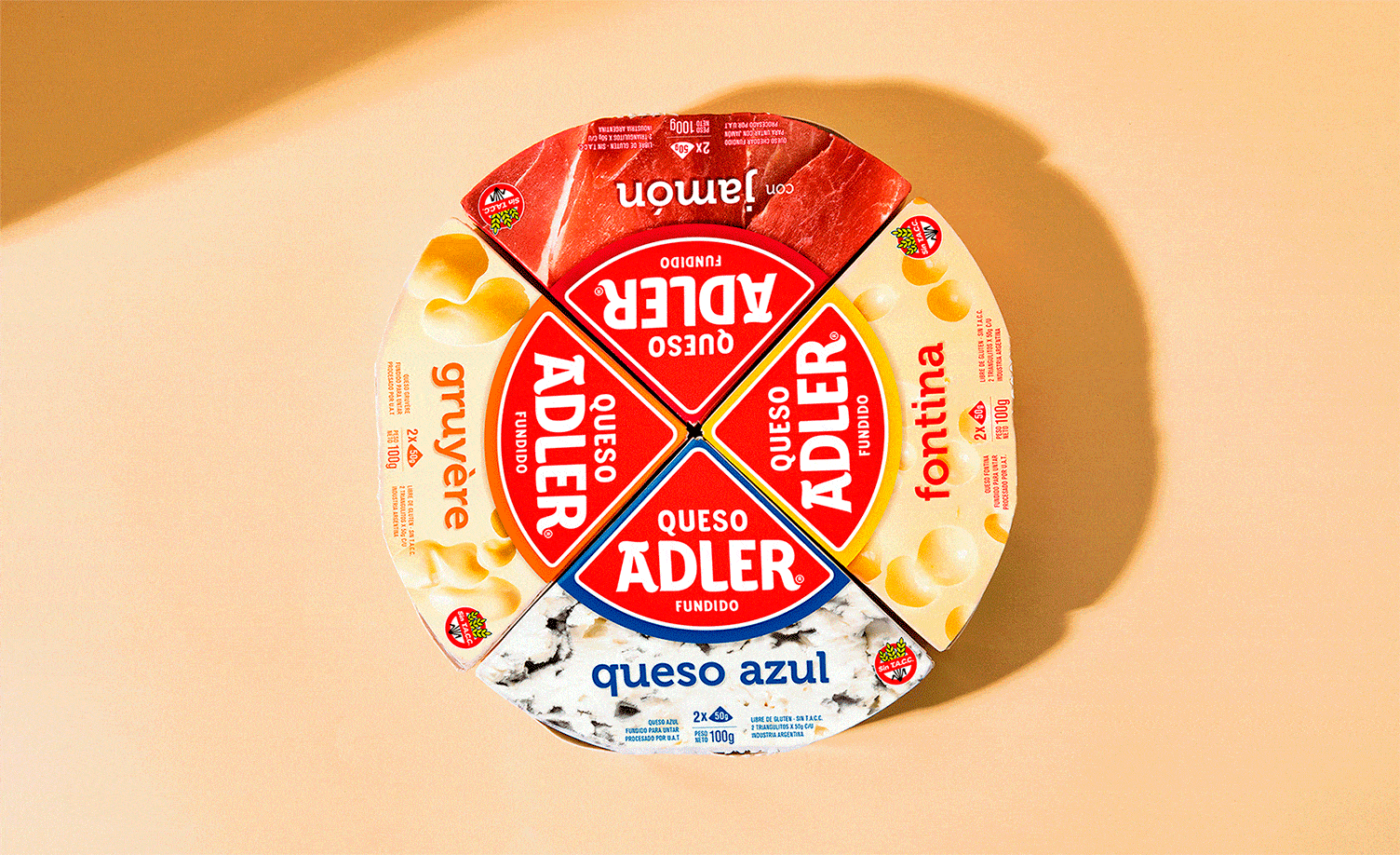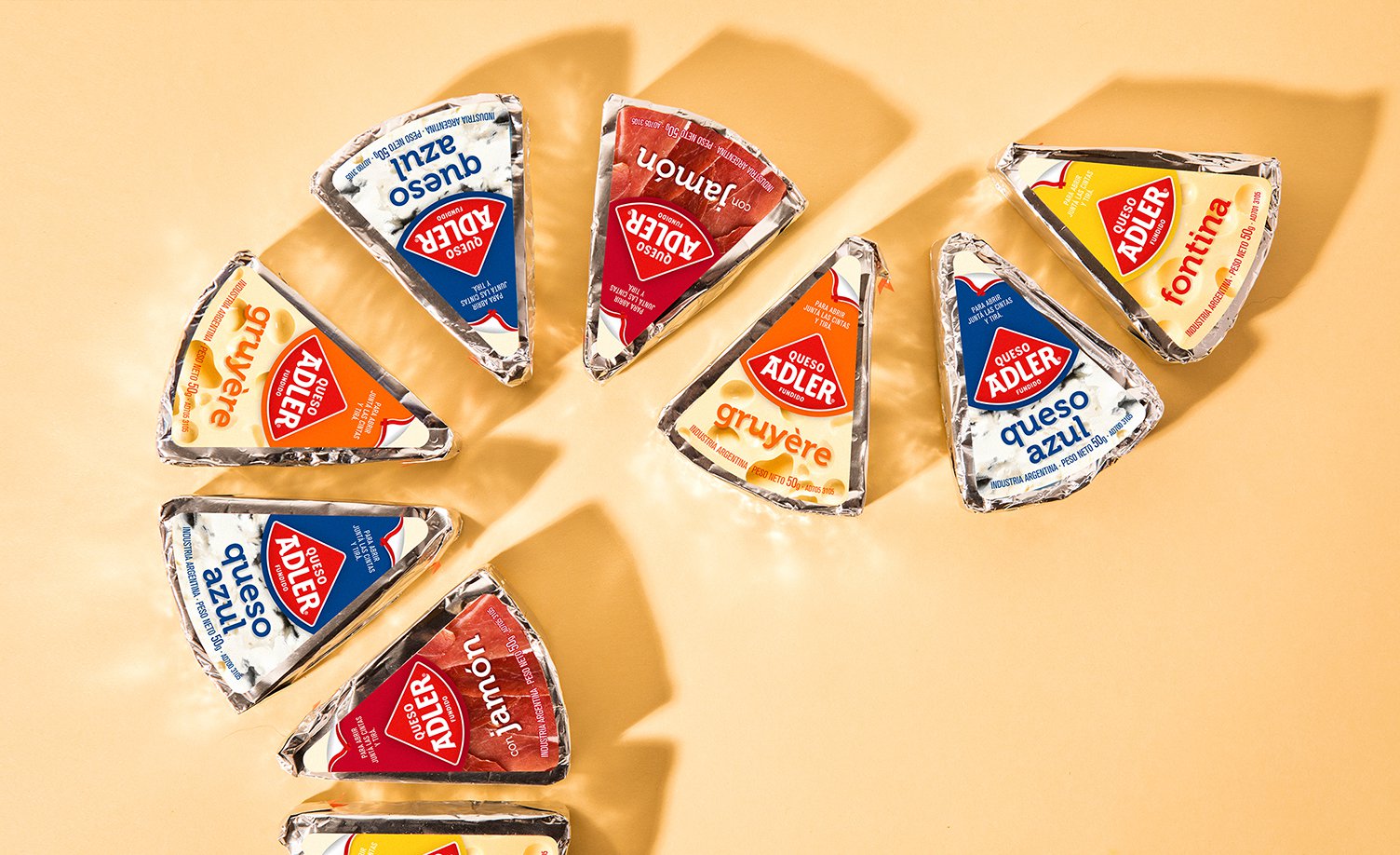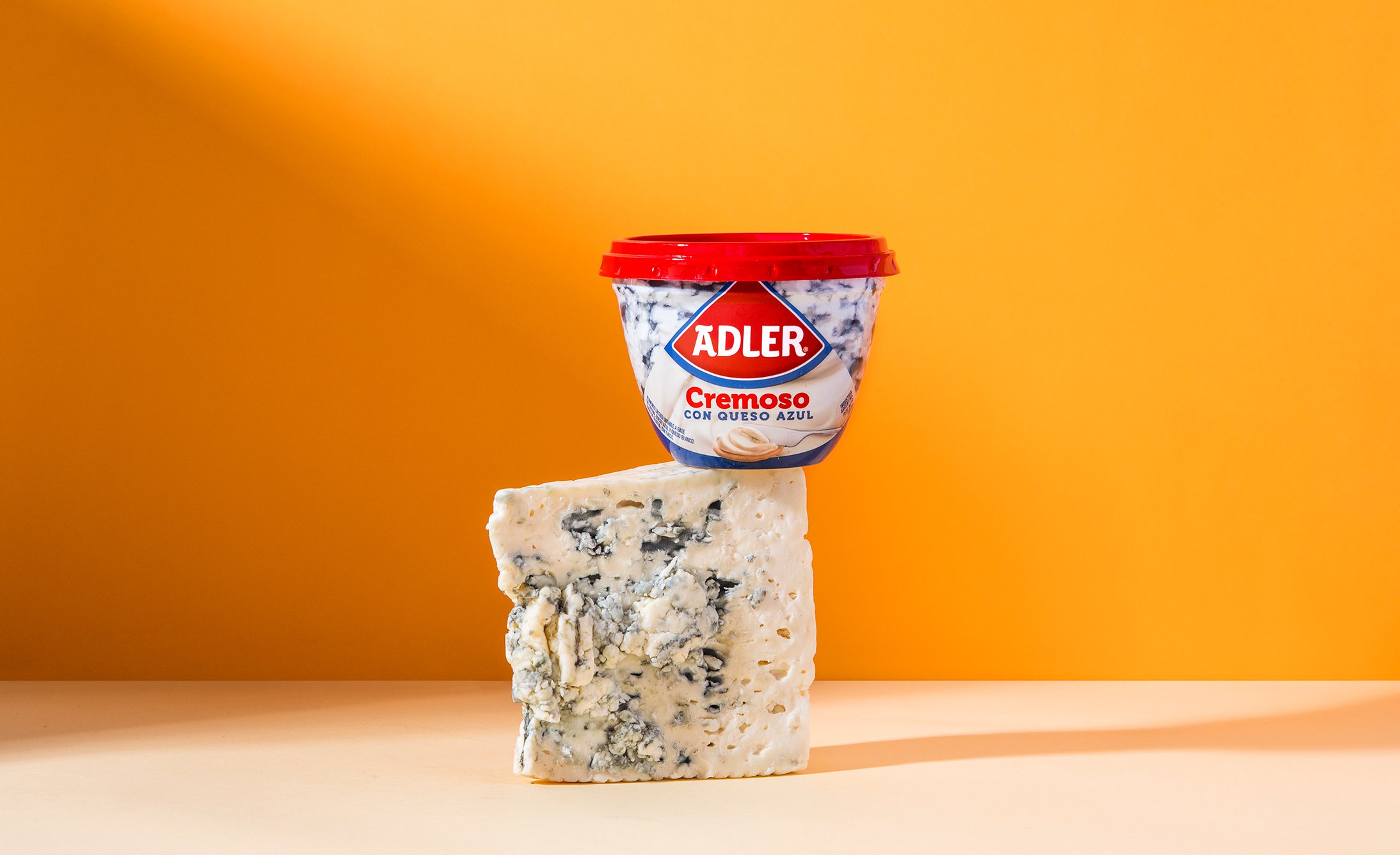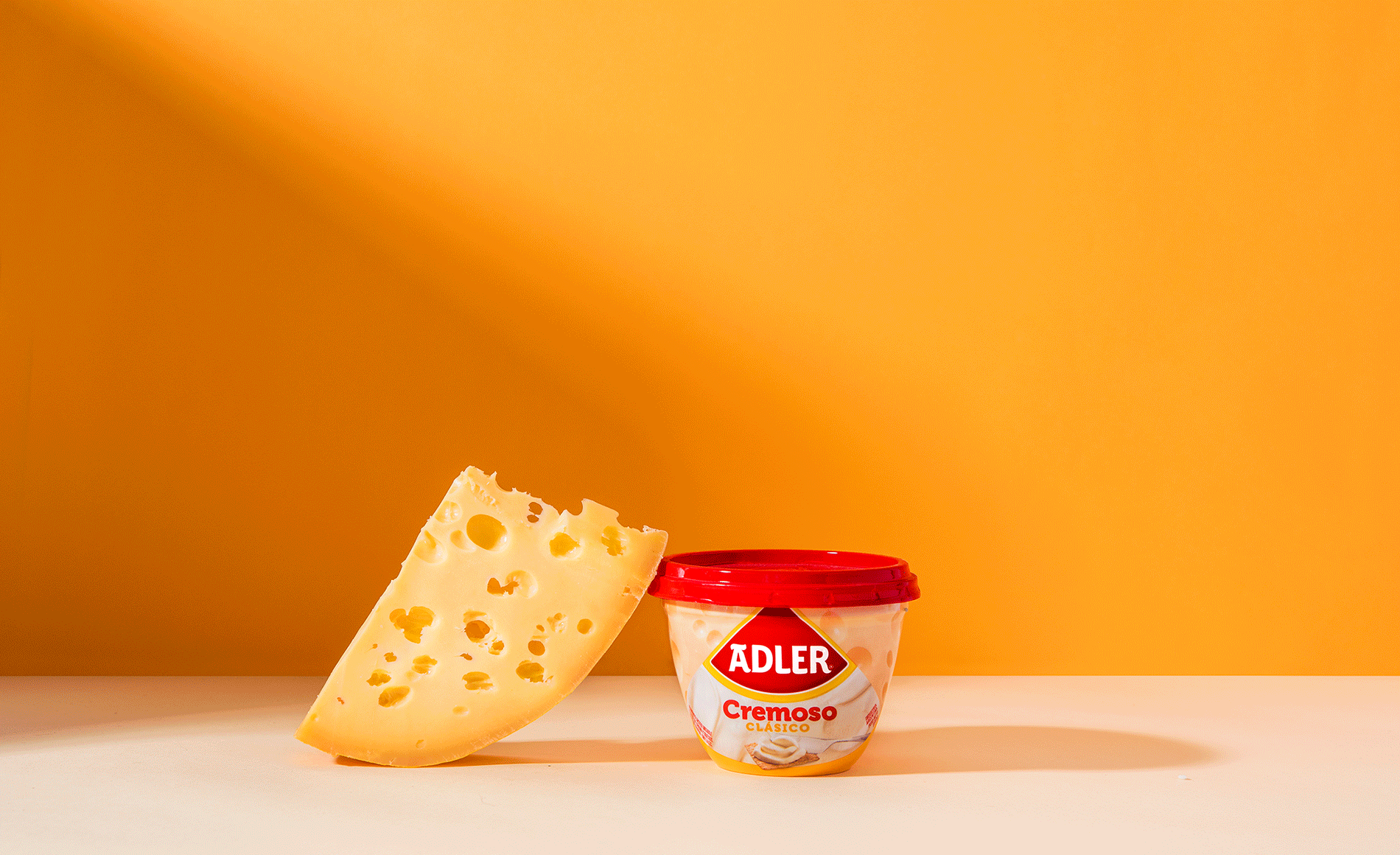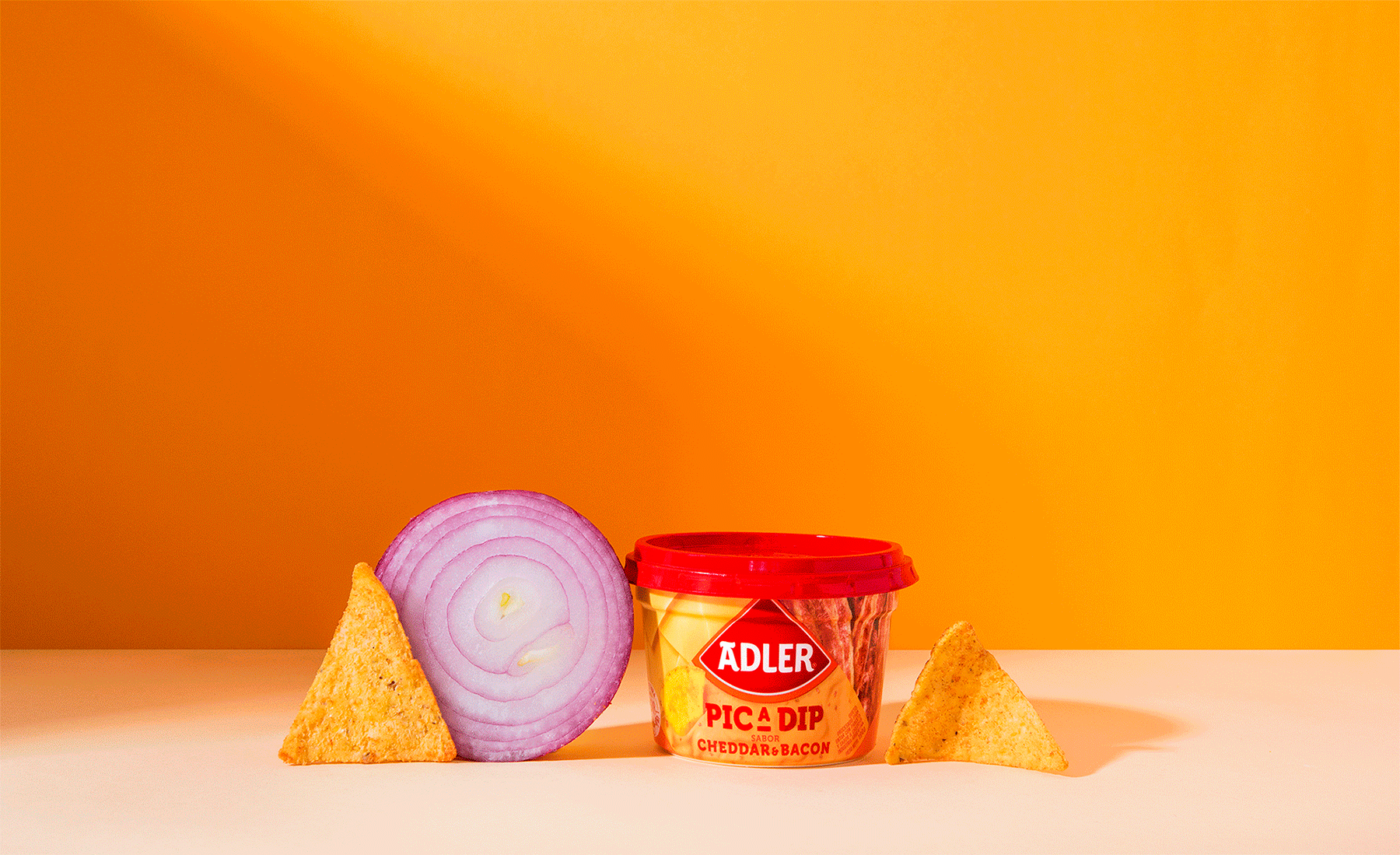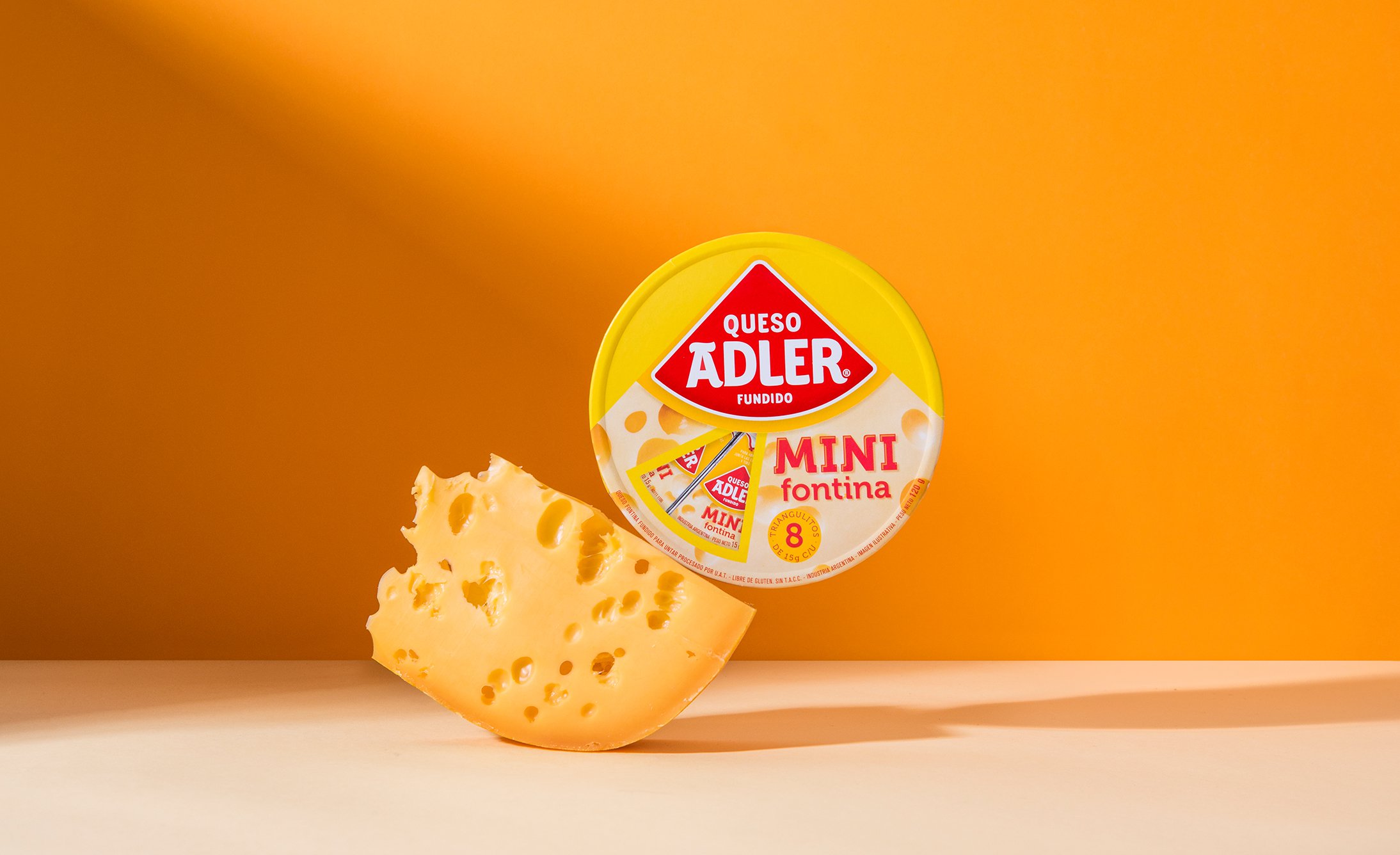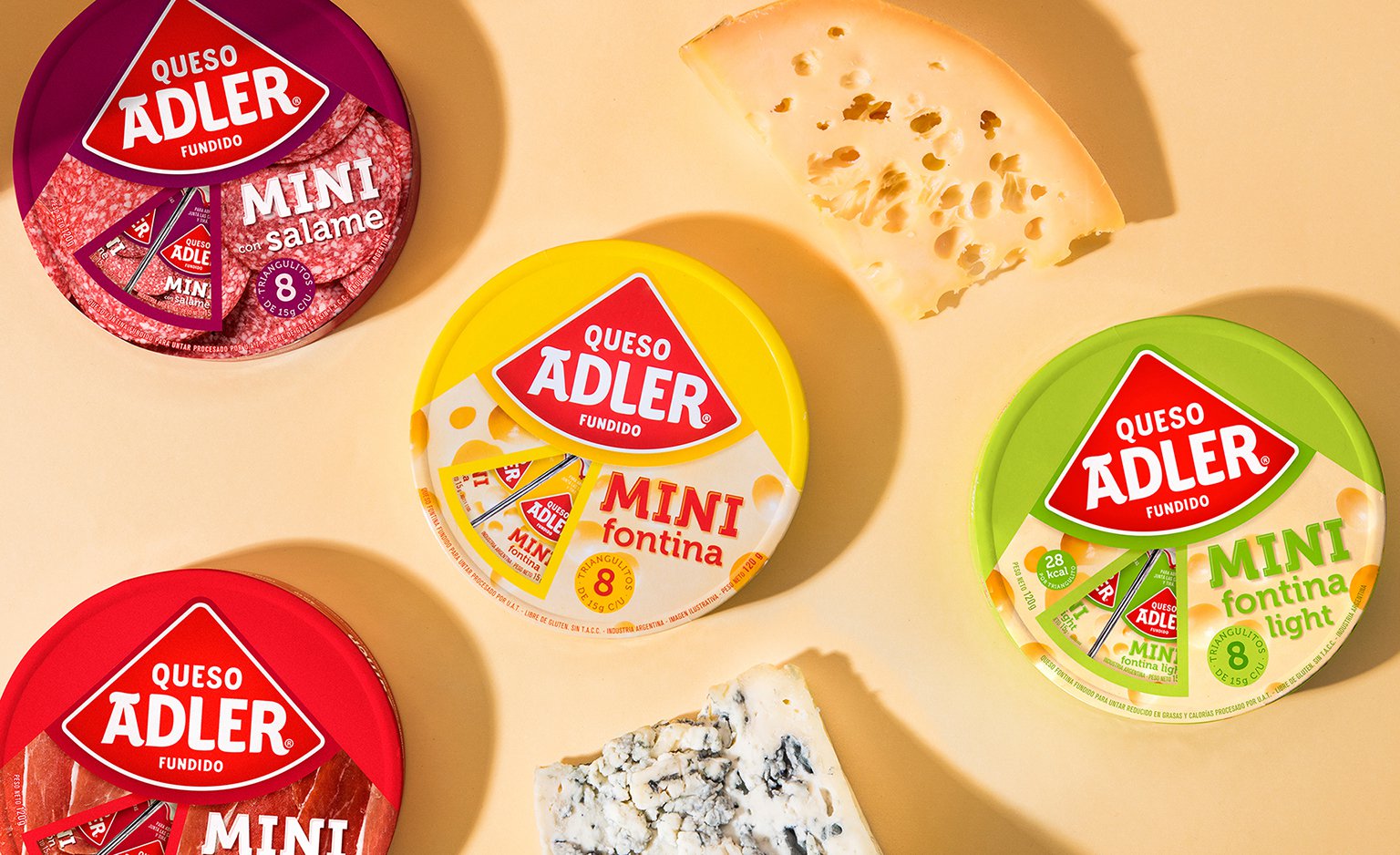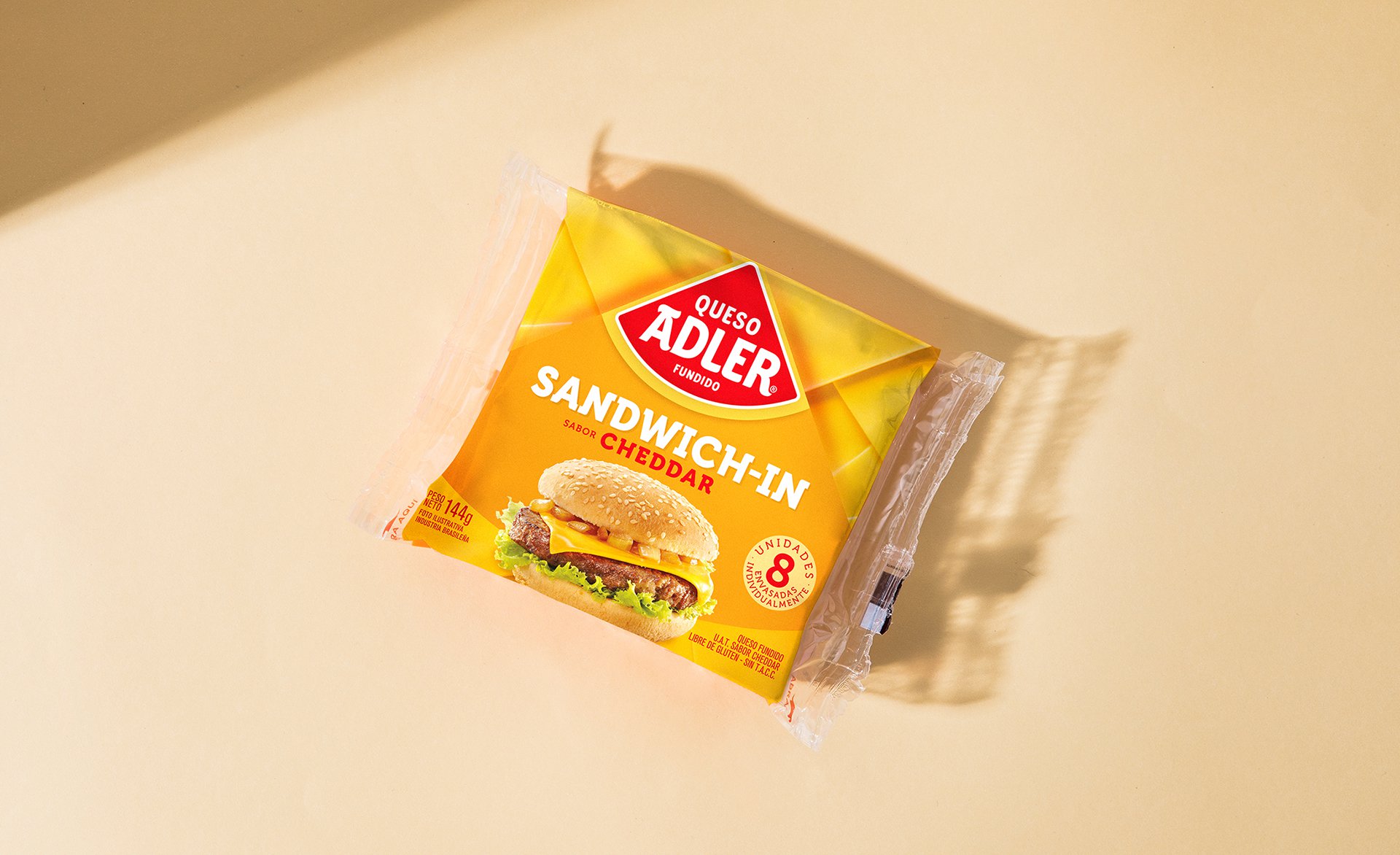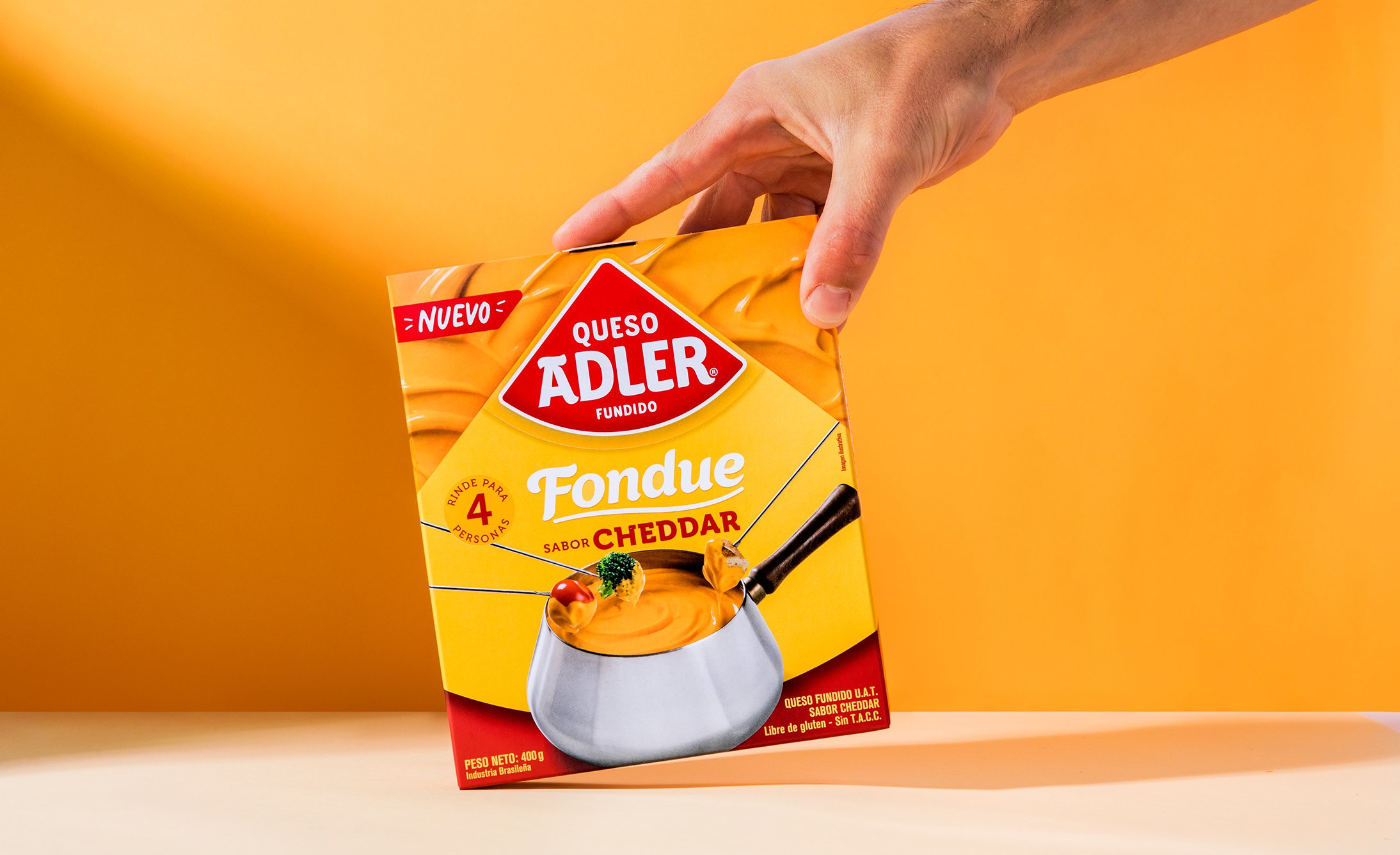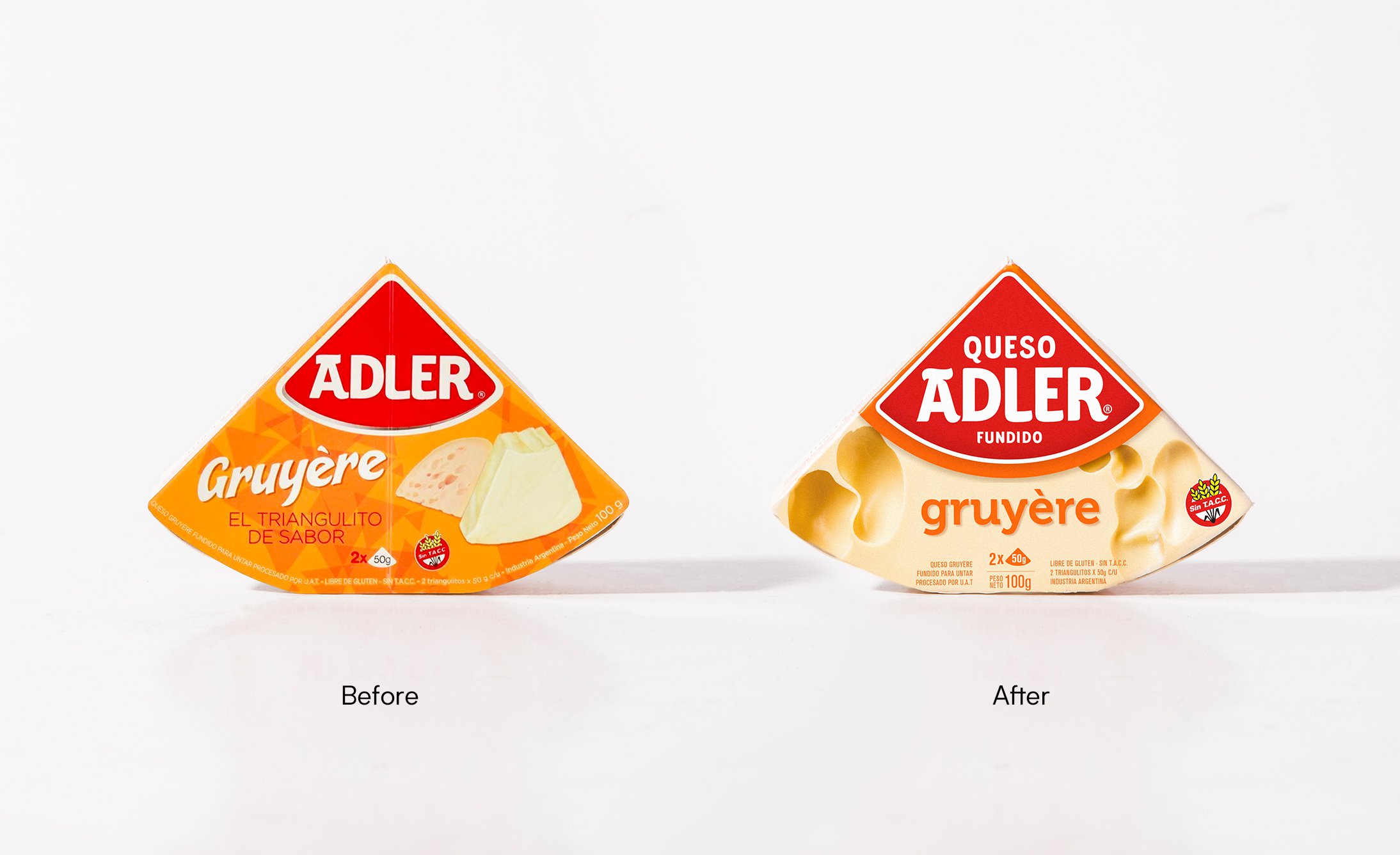 ---