Anís del Mono winner of the IWSC price as the best "Limited Edition" design →

The International Wine & Spirit Competition (IWSC) honoured our structural design for Anis del Mono 150 Anniversary, as winner of the best design in the "Limited Edition" category.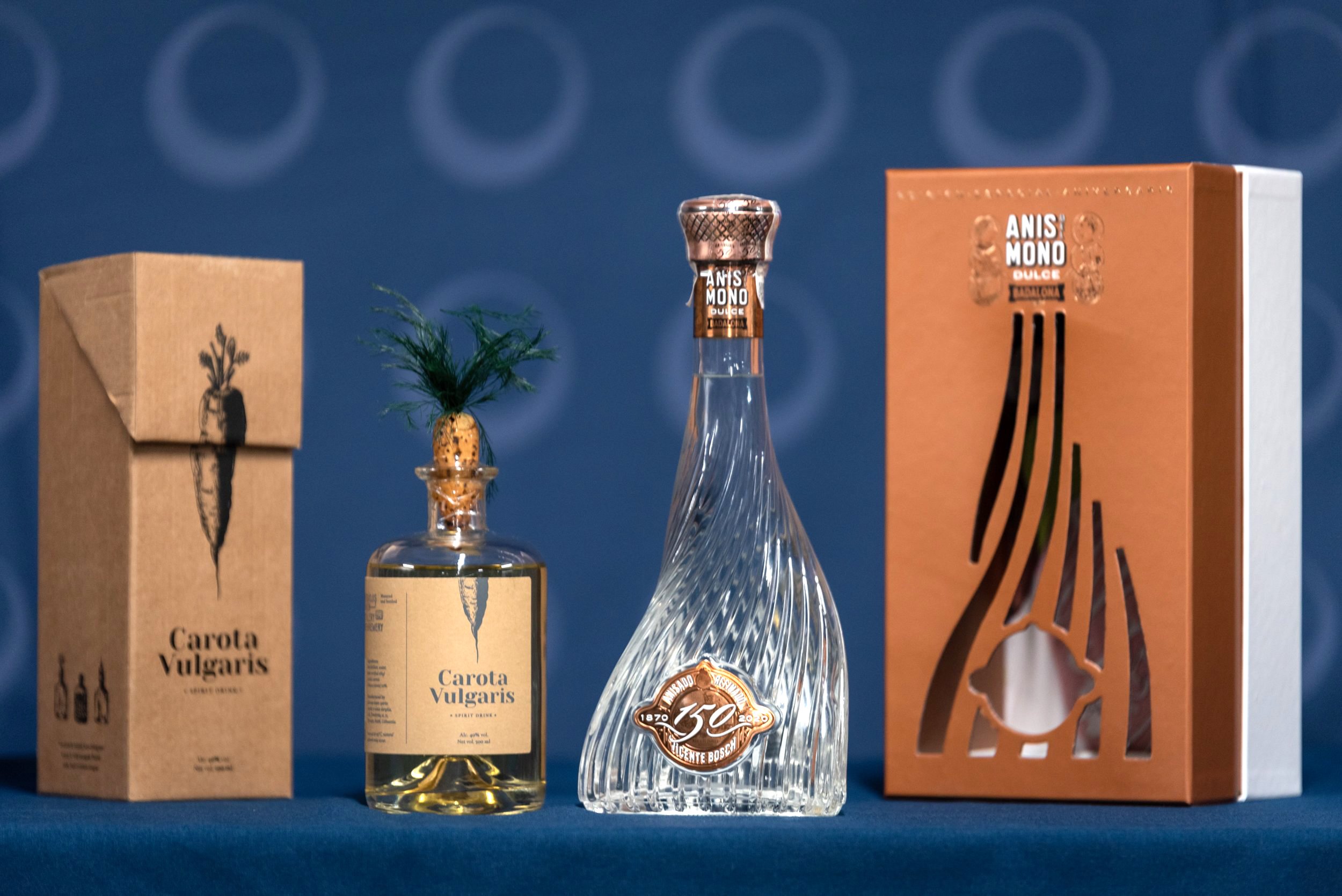 The International Wine & Spirit Competition (IWSC) is an annual wine and spirit competition founded in 1969 by the German/British oenologist Anton Massel. Each year the competition receives entries from over 90 countries worldwide. The awards given by the competition are considered as high honors in the industry.
This year, these awards were sponsored by Absolute. Helen Stephens from Absolute joined our judging panel, together with Danielle Jack, Product Development Manager at Tesco, James Fleming, Creative Director at Gigantic Creative, and Enrique Gomez, Group Bar Manager for Sticks 'n' Sushi.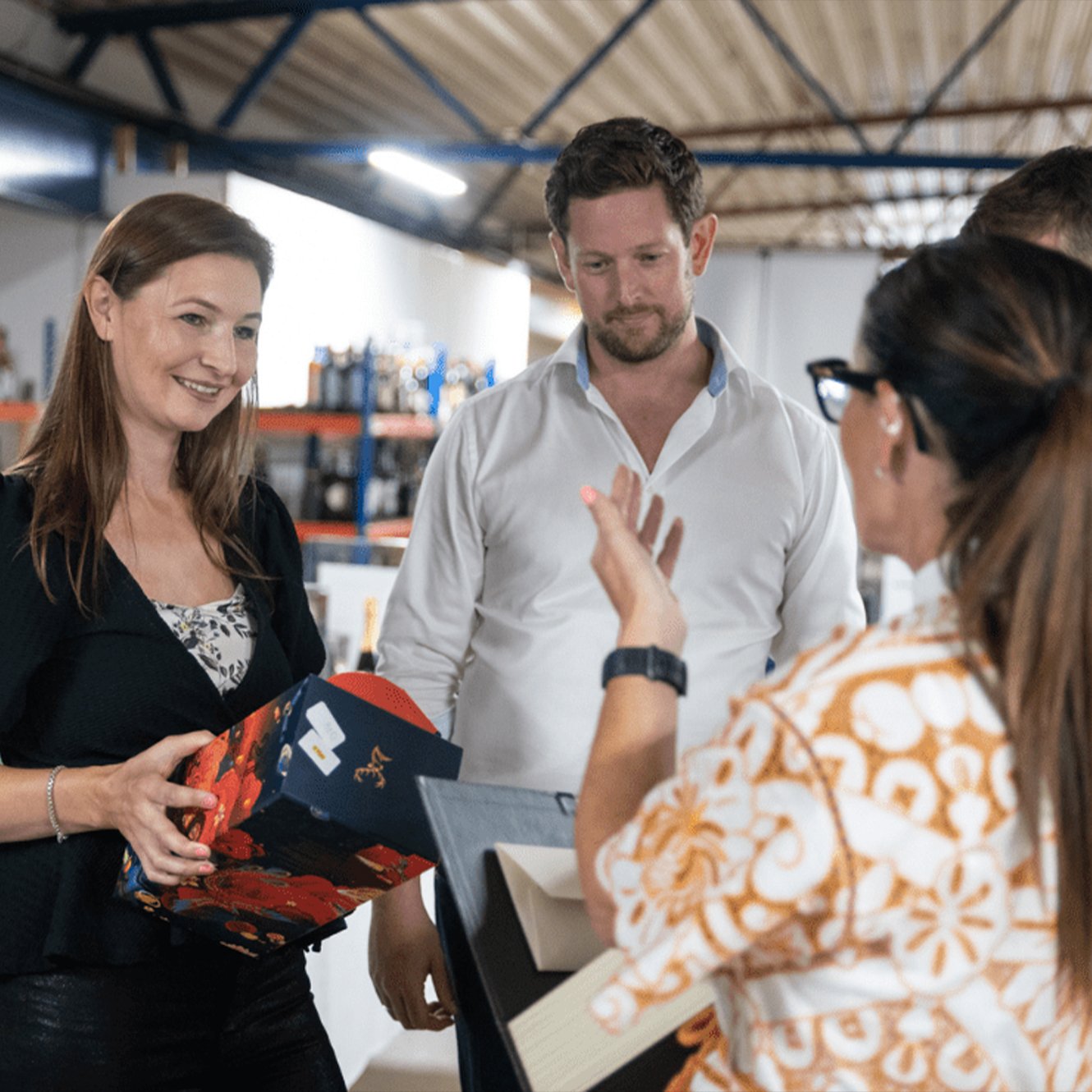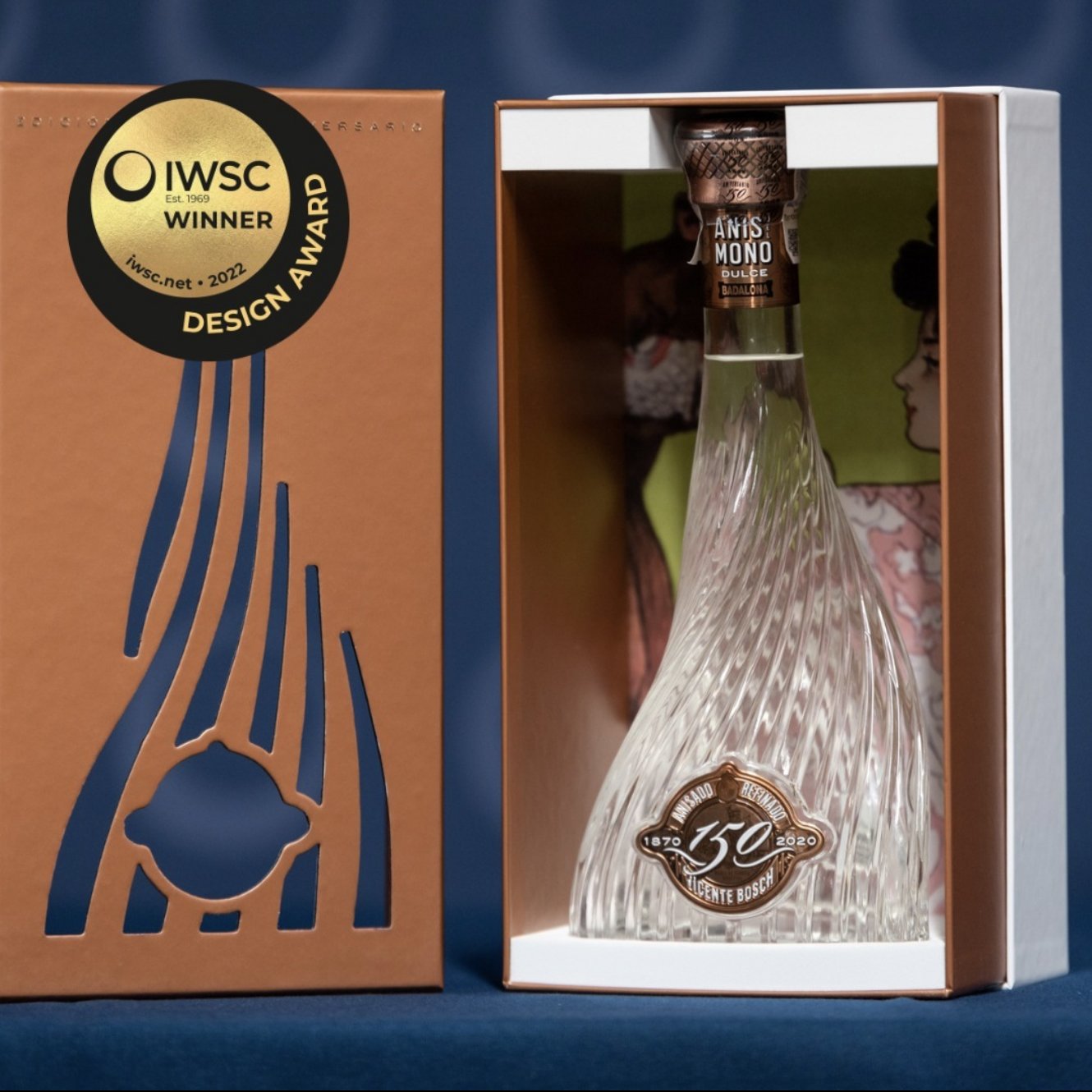 "Our judges felt that this was really taking a departure from its traditional design taking a creative, brave, and bold move and doing it so well. The designers have done something incredibly effective moving the design from the traditional to something very special. They've really elevated it and given it heart and our judges loved it".
---