Our design for Dole® is out in United States →

Dole releases new Boosted Blends Berry Spark Smoothie, designed by Grupo Berro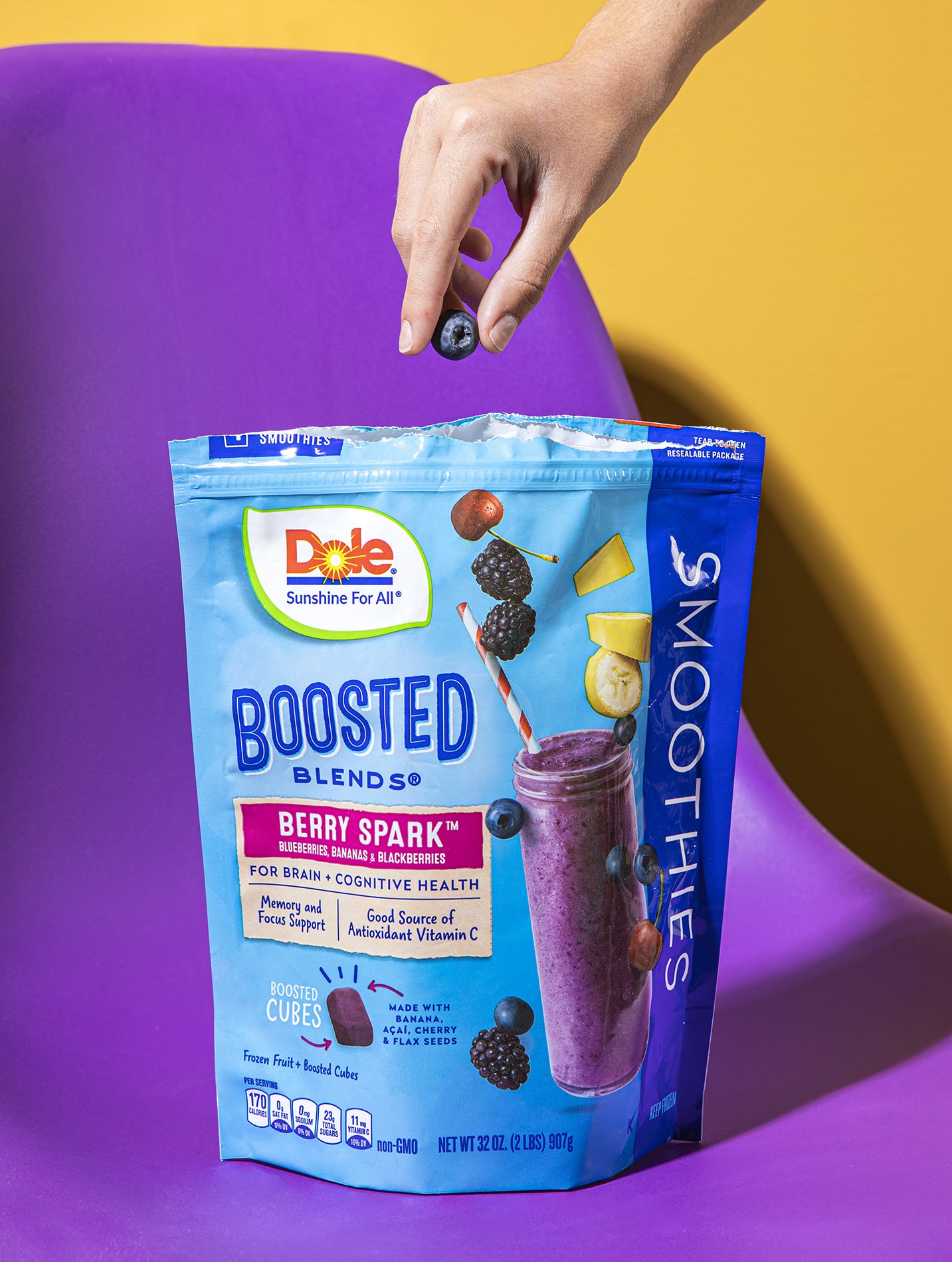 Dole releases new Dole Boosted Blends Berry Spark, a frozen smoothie blend that's meant to "support brain and cognitive health" and can be found in the freezer aisle at retailers in the United States.
This is a project that means a lot for Grupo Berro, it was the first of several projects in a relationship that grows stronger day by day.
We took care of the design and photography of the pack. But mainly it served to establish a bond that we are sure will be very positive for both the studio and the client.
Dole Booster Blends Berry Spark smoothie consists of a mix of blueberries, bananas, blackberries, dark cherries, açai, and flax with no sugar added. You prepare it by blending two cups of your milk of choice (or whatever other liquid you choose).
---